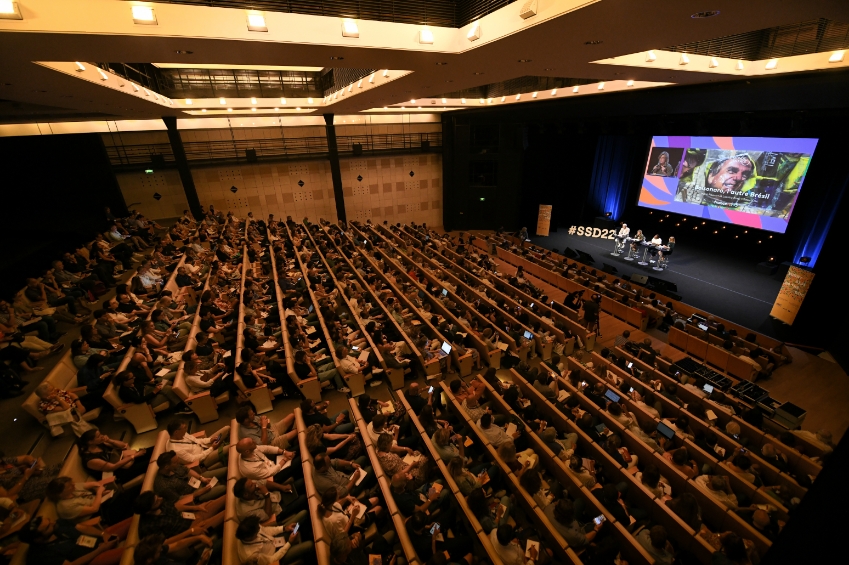 sunny side
of the doc 2022
20-23 June 2022, La Rochelle
New Voices was sunny side's 2022 main thread for both the market and year-round activities. We strongly believe that diversity drives innovation and creativity in the documentary genre. Plurality of voices and talent is essential to ensure that films are relevant to diverse audiences.
After the global pitch event dedicated to women's voices in February 2022, various new features were introduced at the 33rd edition of Sunny Side in June to embrace and nurture new talent, and help them find their place in the documentary community.
pixii festival 2022
18-23 June 2022, La Rochelle
PiXii Festival is a public event organised by sunny side of the doc every year. This event offers to the general public an immersive journey in the most emblematic cultural places of La Rochelle. PiXii festival is a public event organised by Sunny Side of the Doc every year. The event offers the general public an immersive journey across La Rochelle's most emblematic cultural places . Visitors will step into a new dimension of storytelling discovering immersive technologies such as virtual reality, augmented reality, spatialised sound, connected objects, mixed reality, video games and artificial intelligence.