Official selection
48 projects from 22 countries were presented through eight pitching sessions. The best projects from each session were chosen by a jury of international industry experts.
jury members:
Anita Afonu, documentary filmmaker (Ghana)
Laure de Peretti de la Rocca, project manager, Storyboard collective (Switzerland)
Marieke van den Bersselaar, producer, Polar Star Films (Spain)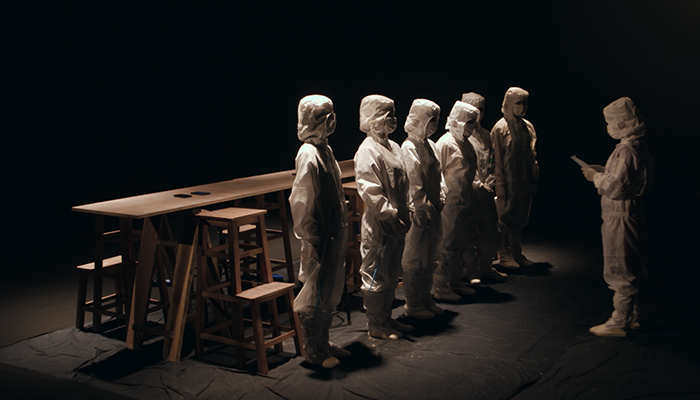 Produced by: Antropica S.r.l. (Italy)
Directed by: Parsifal Reparato
Logline: Stories of exploitation and patriarchy in the largest electronics industrial plant in the world, in Vietnam.
Award sponsored by RTBF
Prize: 3,000 euros in cash
+ SPECIAL PRIZES
DOCS UP FUND AND THE IMPACT SOCIAL CLUB AWARD
MOVIES THAT MATTER AWARD
Jury's word
"The jury thinks the way SHE unveils timely themes such as women's rights, equal pay, economical migration, western responsibility and patriarchal systems is essential.
We acknowledge the quality of the development work undertaken and the access gained in this process. SHE gives a fresh look on the topic with creative use of cinematography and with the experimental staging of work in the factory. We will be interested in seeing how the story develops. We hope to see that the story will be told with the protagonists, rather than just about them. We are also interested in learning about Samsung's point of view. The jury wishes the team all the best and we look forward to seeing the final film."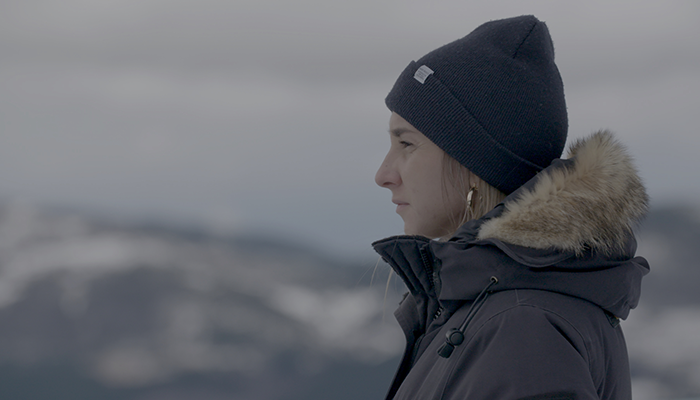 Digital Tsunami
Produced by: White Pine Pictures (Canada)
Directed by: Fred Peabody
Logline: We are engulfed in a digital tsunami – a toxic mix of social media, surveillance capitalism, and state surveillance. We examine this through media ecology, a field pioneered 60 years ago by the prophetic media theorist Marshall McLuhan. The film features Ron Deibert, director of the UofT internet watchdog group Citizen Lab, and author of RESET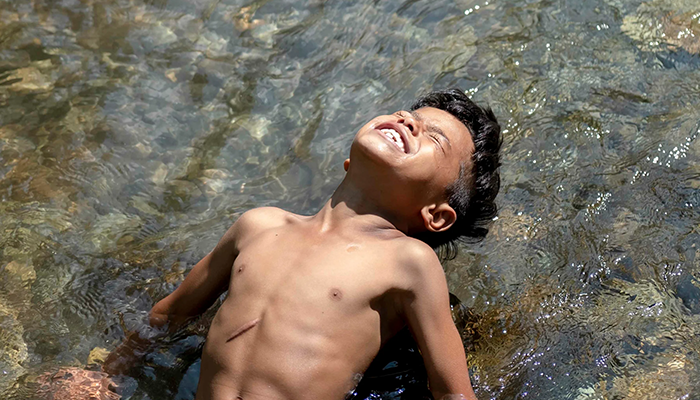 Outsider
Produced by: Kopuku Films (India), ELDA Productions (France)
Directed by: Siddesh Shetty 
Logline: When a 10-year-old is faced with hostility towards his Indian-Nepali identity, he rebels with gods and demons by his side.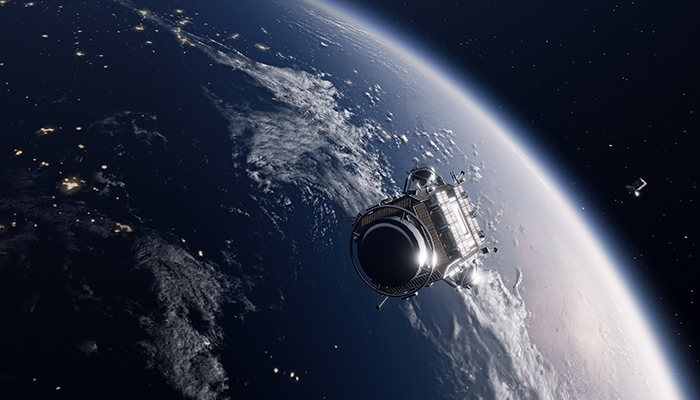 Space empires
Produced by: La Compagnie des Taxi Brousse (France)
Directed by: Véronique Préault
Logline: We are more and more dependent on satellites. The film's purpose is to reveal the current events related to the rising deployment of satellite constellations, to understand the players and the stakes that are transforming near-Earth orbits into a new territory of geopolitical confrontation.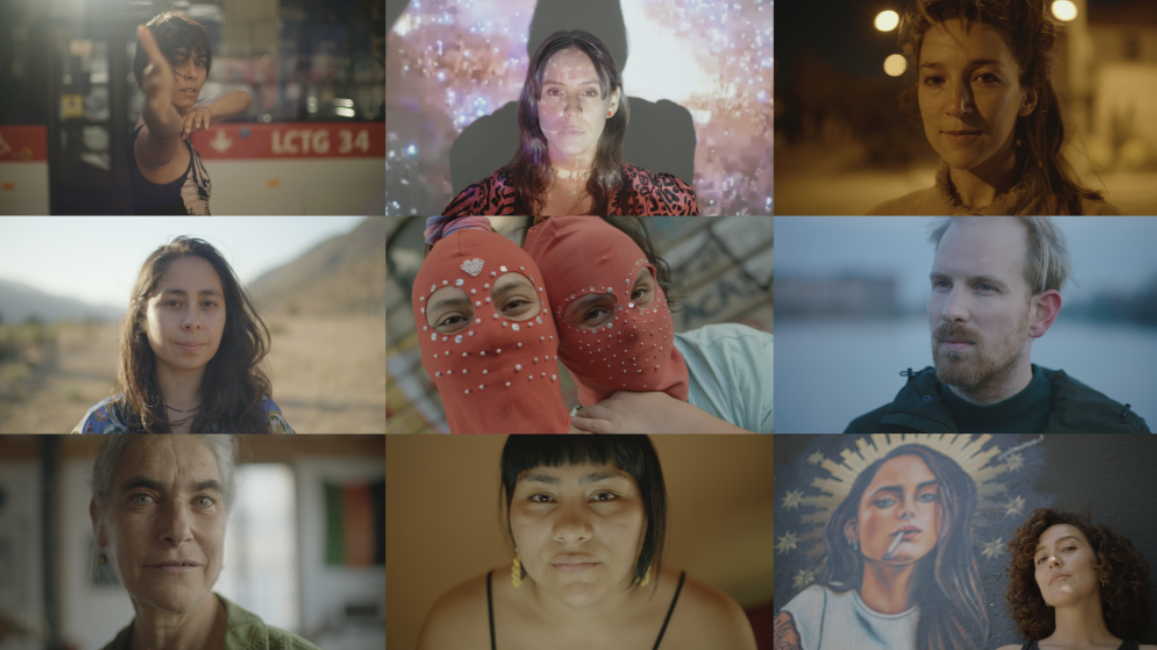 Breaking social
Produced by: WG Film (Sweden)
Directed by: Fredrik Gertten
Logline: The social contract: the rules we follow and some don't. Breaking Social uncovers the pattern of corruption and kleptocracy erasing the social tissue, followed by social uprisings. In Chile a new turn is taken, with young women in the lead.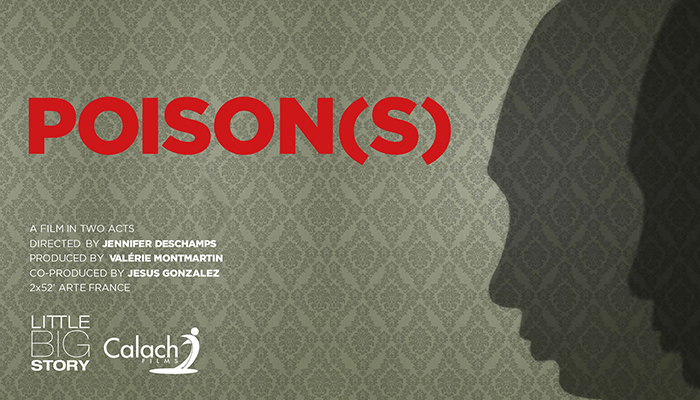 Poison(s)
Produced by: LITTLE BIG STORY (France)
Directed by: Jennifer Deschamps
Logline: Iouchtchenko, Litvinenko, Skripal, Navalny… For 20 years, Russian poison has run through the veins of international diplomacy, until Russia was ready to attack.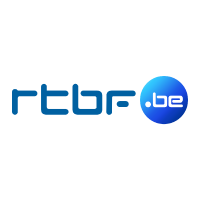 a word from the pitch sponsor
RTBF
"Instant information provokes us, awakens our fears and reveals our anxieties. However, our reflections must be based on other sources. Questioning, analysing, decoding, multiplying perspectives and views to avoid a single thought and develop our opinions, even if they are contradictory or disturbing for a moment. For RTBF, it is essential to encourage and support initiatives that contribute to breaking down barriers and allow a better understanding of our world, in all its complexity. The necessary step back, the unique angle of view, the longer-term perspective, but also the creativity in the film-maker's eye are all necessary additions that avoid monochromy and enrich these snapshots of life that document in a different way our ever-changing world."
Vincent Godfroid, head of documentary acquisitions RTBF 
pitch
wildlife & conservation
jury members
Nikolas Huelbusch, director, ZDFE.Unscripted (Germany)
Olivia Screpel-Chiverton, head of Sales, Another Planet (France)
Laura Marshall, CEO, Icon Films (United Kingdom)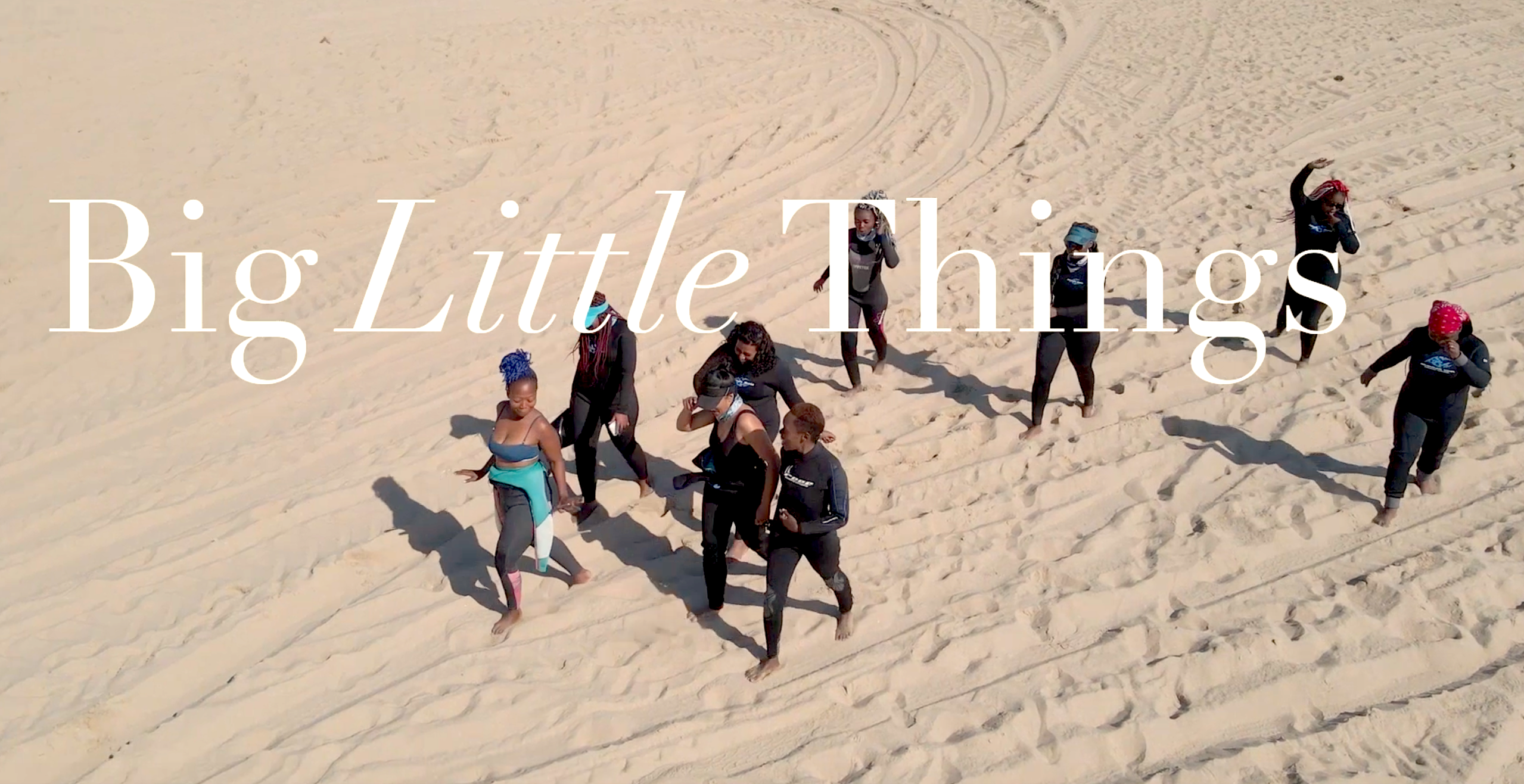 Produced by: Saint Thomas Productions (France) / Red Nature Films (South Africa)
Directed by: Muneera Sallies
Logline: A new, limited three part series about breaking barriers to share in the wonder of the ocean. 'The Big Little Things' is set in Africa's largest estuarine system and World Heritage Reserve, Isimangaliso. It is home to a healthy reef system, migrating whales, sharks, turtles, and the habitat of the documentary subject: the Blue Streak Cleaner wrasse fish.
Award sponsored by Love Nature & Blue Ant Media
Prize: 3,000 euros in cash
Jury's word
"The jury were given a diverse range of projects to consider in this genre, from true crime to animation, comedy, deeply personal stories and an exploration of the rainbow world in nature. In the end the jury was unanimous in their decision when they considered the winning project against the criteria they were asked to use The statement at the start of the pitch "The African wildlife filmmaker is rarer than some of the species that conservationists are trying to protect" is impactful and troubling. We were compelled by the authenticity of the pitch, which we consider to be well prepared, creative, fluent and joyful. The finance that comes with the prize will be meaningful and will make a material difference to ensuring the project is made and the recognition that this prize will bring to the project will enhance its potential for a successful commission. We believe the ambition and enthusiasm that the filmmakers displayed in their pitch will ensure the project is made and will find distribution."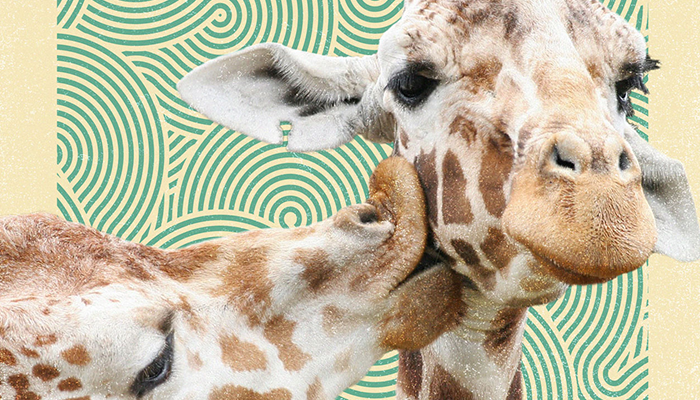 Love safari
Produced by: Media Stockade (Australia)
Directed by: Randall Wood
Logline: Love Safari shares love lessons from nature, exploring how Earth's creatures engage in a diverse and fascinating range of relationships across a lifetime. It's natural!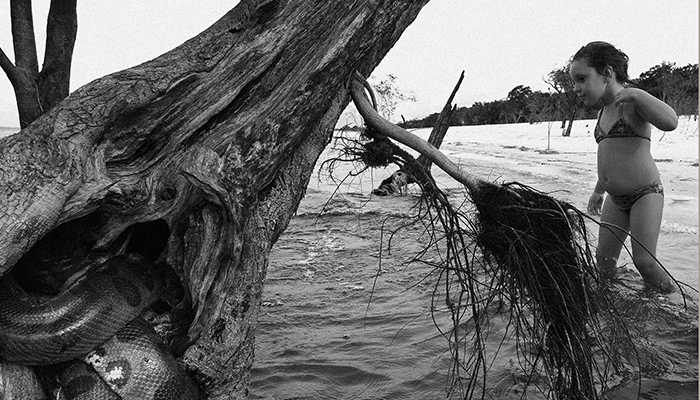 Simbius
Produced by: Prana Filmes (Brazil)
Directed by: Liliana Sulzbach
Logline: After the premature death of her father, environmental photographer Rodrigo Baleia, young Alice decides to carry out his Simbius project, which investigates cases of mutualism between species, highlighting the interactions between the forest and native peoples of the Amazon, where cooperation is above competition.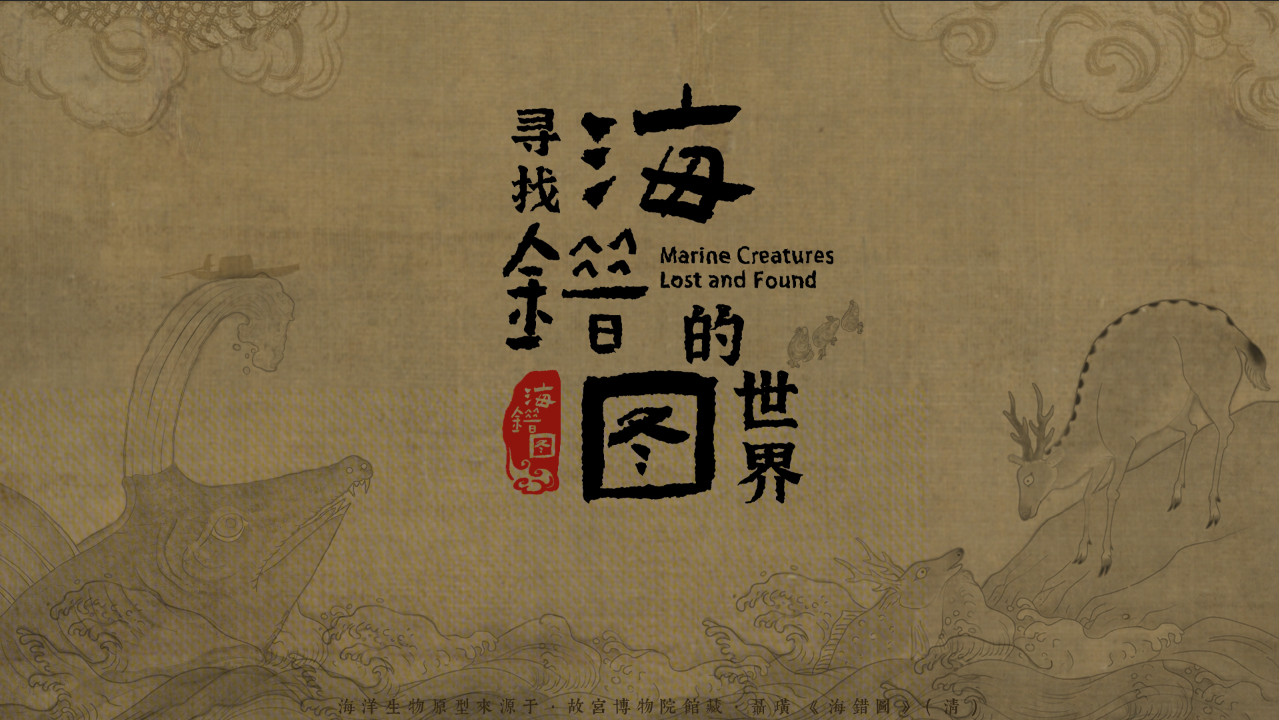 Marine creatures lost and found
Produced by: Shenzhen Xin Gang Culture Communication Co.LTD (China), Guangdong X Elements International Sports and Public Communication Co.,Ltd (China), MUYI FILM (The Netherlands)
Directed by: Chen Chen
Logline: Following the footsteps of ocean explorer DADA Li, a search is made to rediscover those fascinating marine creatures recorded by an ancient Chinese marine biologist three hundred years ago in today's ocean, and, a conservation plan for them is forming…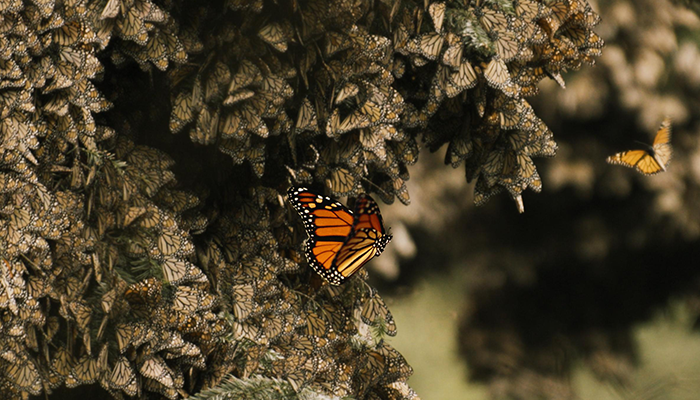 THE BUTTERFLY MURDERS
Produced by: sagamedia (Germany)
Directed by: Michaela Kirst
Logline: The world's most iconic butterfly migration is under threat of extinction. Yet the human guardians of their sanctuaries are being murdered. Why? In a True Crime of Nature, we find the answers along the incredible 6,000 mile annual odyssey of the Monarch Butterflies, investigating deaths of both man and nature in search of a brighter future.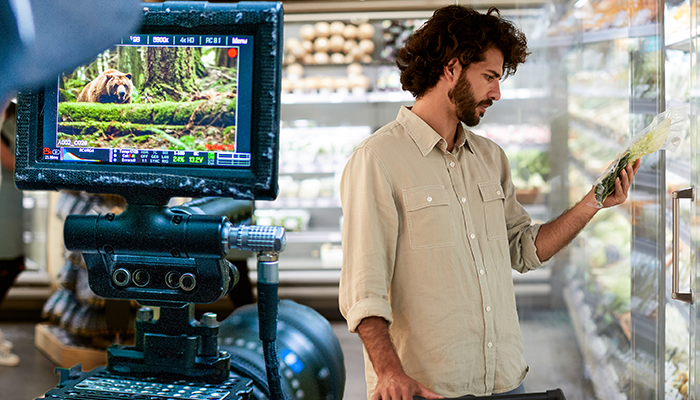 HOMO ANIMALIS
Produced by: Hauteville Productions (France)
Directed by: Jacques Mitsch
Logline: A mock wildlife film, this documentary plays on the genre's codes to introduce the viewer to an enigmatic species: the human being. Mixing scenes shot in the field and archival footage, the insights will be truly science-based while our tone remains tongue-in-cheek, using humor to invite viewers to reconsider their place in the natural order.
A word from the Pitch Sponsor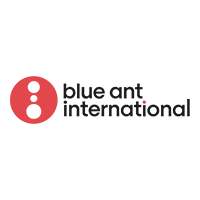 Love Nature & Blue Ant International
"At Love Nature, we believe great natural history storytelling can give audiences a deeper understanding of nature and wildlife and build emotional connections to the world around them. Along with Blue Ant International, we are proud to sponsor the Wildlife and Conservation Pitch once again."
Alison Barrat, SVP, Production & Development, Love Nature  
jury members
Loren Richardot, producer, CPB Films (France)
Anne Holländer, commissioning editor, SWR (Germany)
Jasmin Joseph, marketing manager, BossaNova (United Kingdom)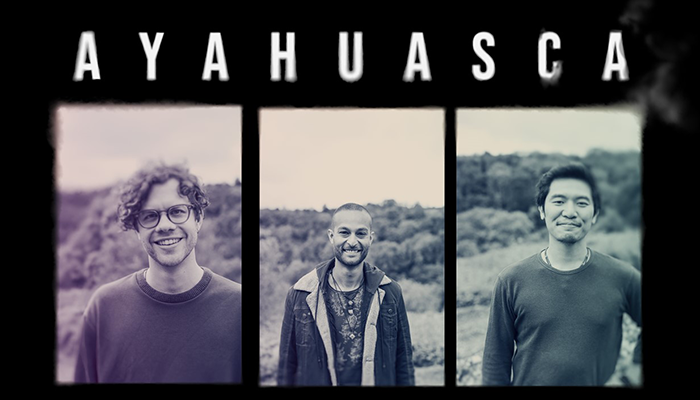 Produced by: Ey Up Films (United Kingdom)
Directed by: Bruce Gill
Logline: Would you take a Class A substance to cure your lifelong mental health trauma? As cultures converge we investigate whether the traditional South American brew – Ayahuasca – may help to address some of the fundamental flaws in Western mental health models.
Award sponsored by France Télévisions
Prize: 3,000 euros in cash
Jury's word
"We're really impressed by the presentation and pitch video which has a unique and fresh approach. This is great timing to tell this story about the medical use of psychedelics as it's on the rise. We really hope this award will help these young filmmakers develop their project further."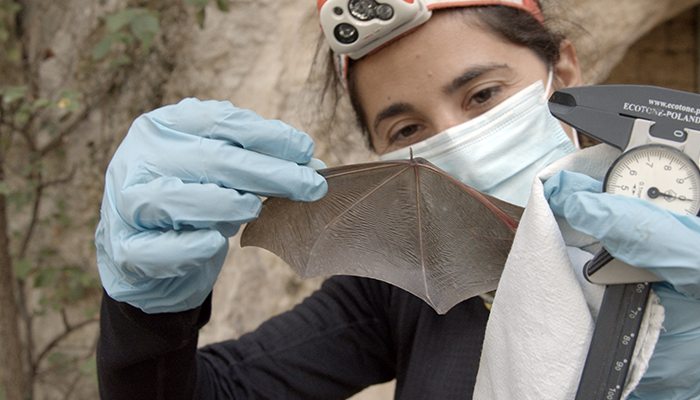 SCIENCE OF BATS
Produced by: Blue Paw Artists (Germany)
Directed by: Marion Poellmann
Logline: A mix of nature, science and investigative story, this film follows four teams of researchers as they use cutting-edge science to unravel the mysteries of how bats operate and live across three continents. Stunning wildlife footage and superb animation reveal a new world as seen through a bat's eyes.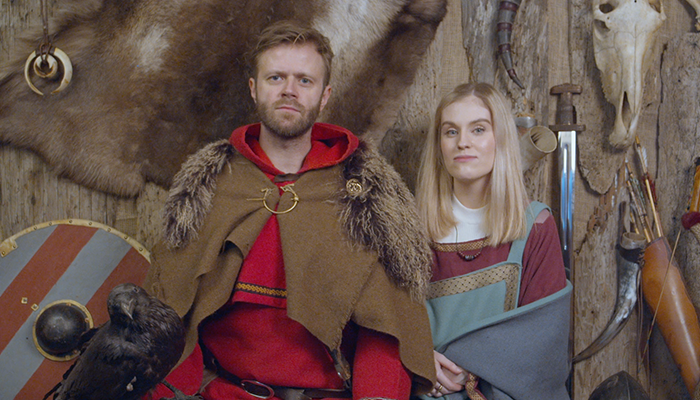 MOTHER'S LITTLE SECRET
Produced by: Truenorth (Iceland)
Directed by: Jeremiah Cullinane, Sigríður Sólan Guðlaugsdóttir
Logline: An Icelandic producer finds out she is a descendant of an Irish princess abducted from Dublin 1,100 years ago and sold to an Icelandic Viking at a slave market. She is determined to find out why the teenage princess went mute. Was it the effect of trauma or a metaphor for the historical silencing of women?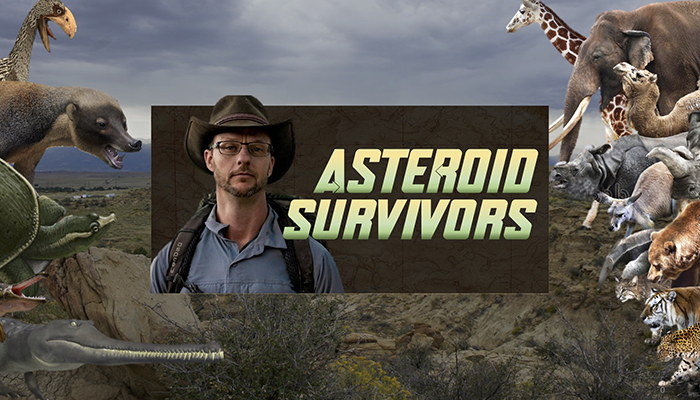 AFTER THE ASTEROID
Produced by: Pernel Media (France)
Directed by: Thomas Cirotteau
Logline: What is the origin of the animals and plants that inhabit our planet? How did life rebuild itself after the asteroid wiped out the dinosaurs and killed 75% of the world's species 66 million years ago? These answers have long been shrouded in mystery, but now an astonishing discovery in Colorado is re-writing history…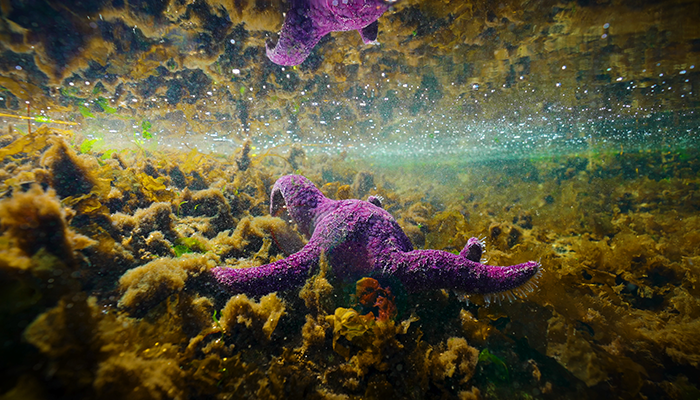 OCEAN SEEN FROM THE HEART
Produced by: Jane Losa Films (Canada)
Directed by: Marie-Dominique Michaud, Iolande Cadrin-Rossignol
Logline: The ocean seen from the heart offers a unique panorama in this mysterious world. Hubert Reeves brings together specialists to take stock of the threats to the ocean and its power to regenerate. Learn how, in order to survive climate change and declining biodiversity, we can change the paradigm and establish a new connection with life.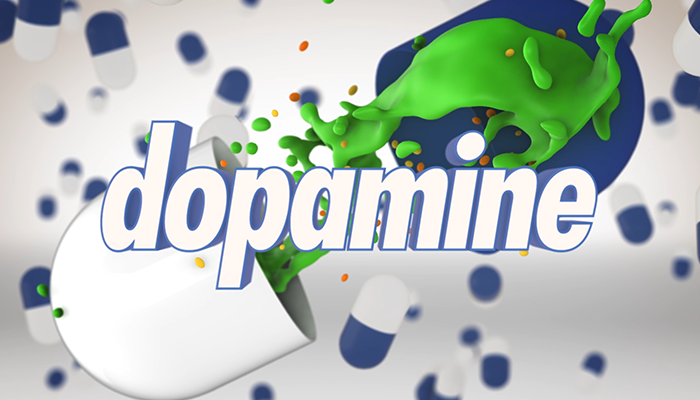 DOPAMINE - HOW APPS HACK OUR BRAINS
Produced by: Les Bons Clients (France)
Directed by: Léo Favier
Logline: Facebook, WhatsApp, Instagram, Tiktok, Twitter or Snapchat… What goes on in our brains for us to become so "addicted" to these Apps? Welcome to the wonderful world of dopamine, a molecule whose function the tech industry has hijacked in order to capture our attention and make sure we're "hooked."
A word from the Pitch Sponsor
France Télévisions
"France Télévisions is proud to sponsor the Science Pitch session at Sunny Side of the Doc this year. At France TV we strongly believe in the importance of science documentaries. They are fundamental in helping us to understand today's world while at the same time entertaining and inspiring us in our own lives."
Catherine Alvaresse, head of documentaries – France Télévisions
jury members
Chris Fletcher, director of sales and co-productions, EarthTouch (United Kingdom)
Patricia Houtart, independent producer (France)
Frédéric Pfyffer, chargé de programmes / commissionning editor, RTS (Switzerland)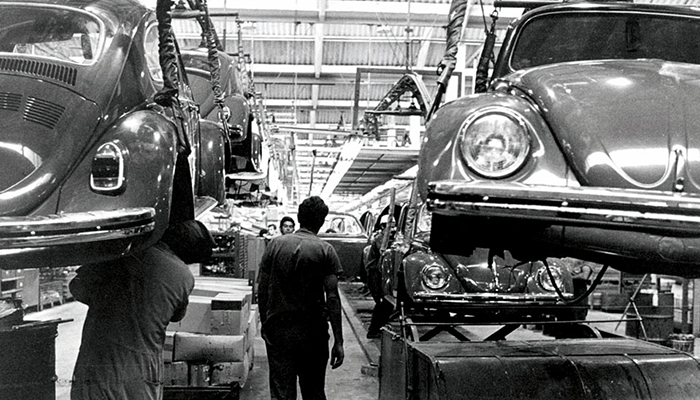 Winner
THE FACTORY'S BASEMENT
Produced by: Grifa Filmes (Brazil)
Directed by: Gustavo Ribeiro
Logline: During the military dictatorship in Brazil (1964-1985), a Nazi criminal established a security division inside a Volkswagen plant in São Bernardo do Campo. The company collaborated with the repressive forces to persecute, arrest and torture workers. More than 40 years later, Volkswagen finally admitted its responsibility for human rights violations.
Award sponsored by PBS International
Prize: 3,000 euros in cash
+ SPECIAL PRIZE
CRISTAL PUBLISHING CREATION PRIZE
Jury's word
"A very original project on a not well-known story. It mixes archives, investigation, incredible characters and questions topics which resonate today."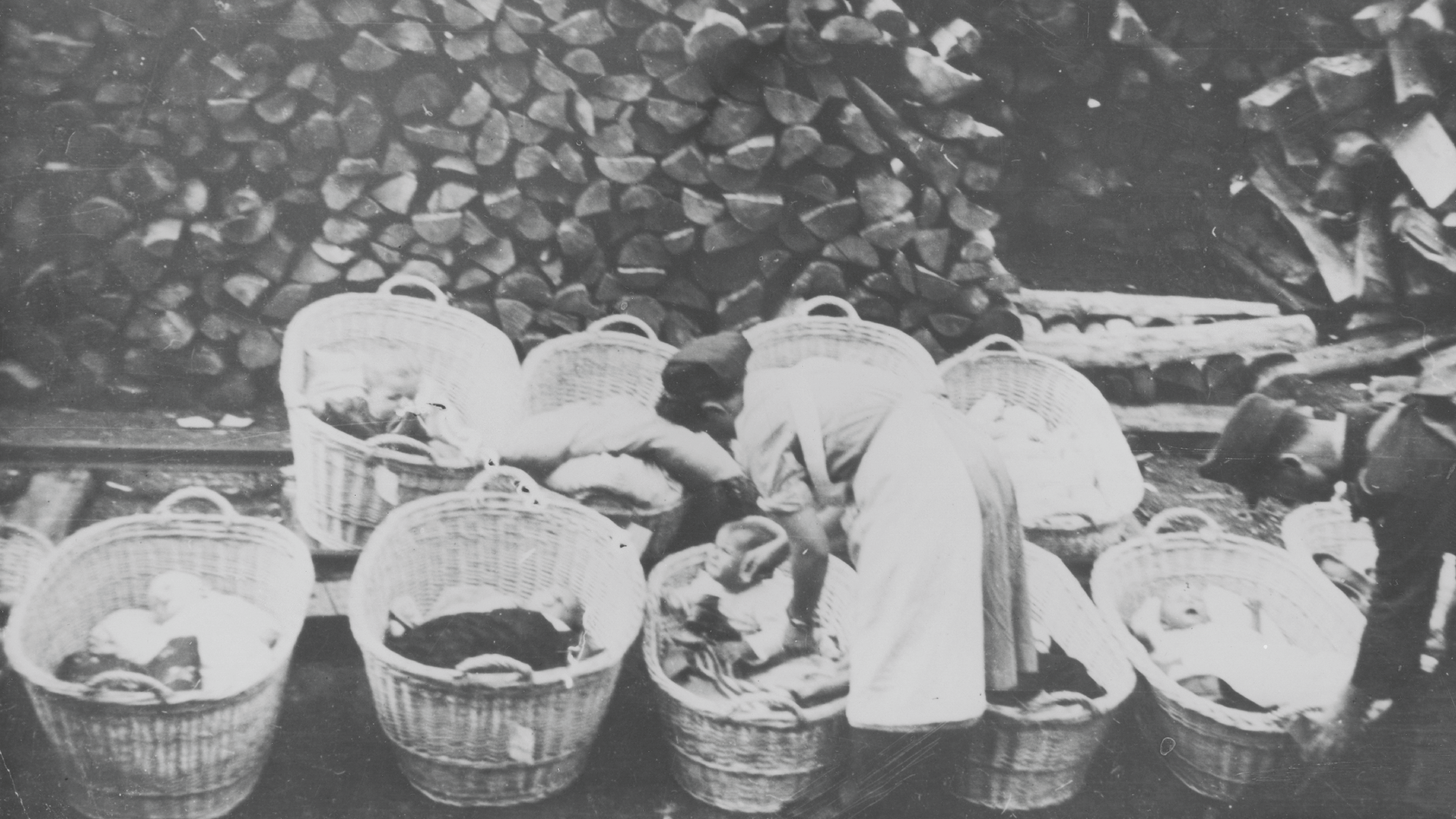 SNATCHED FROM THE SOURCE
Produced by: BELA FILM (Slovenia)
Directed by: Maja Weiss
Logline: A documentary about children of the infamous Nazi program Lebensborn, the search for their origins, their alienation, and reconcilement.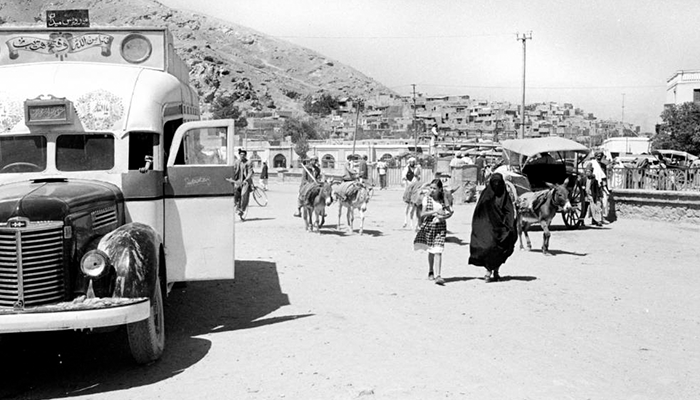 A WOMAN IN KABUL
Produced by: Kepler22 Productions (France)
Directed by: Charlotte Erlih
Logline: Summer 1926, love at first sight in Saint-Malo. Elisabeth, a young Norman, marries Naim, cousin of the King of Afghanistan. But just as they reach Kabul the progressive king is overthrown. The fairytale collapses. Thrown into a world where women have no rights, Elisabeth battles for women's liberation in her adoptive homeland.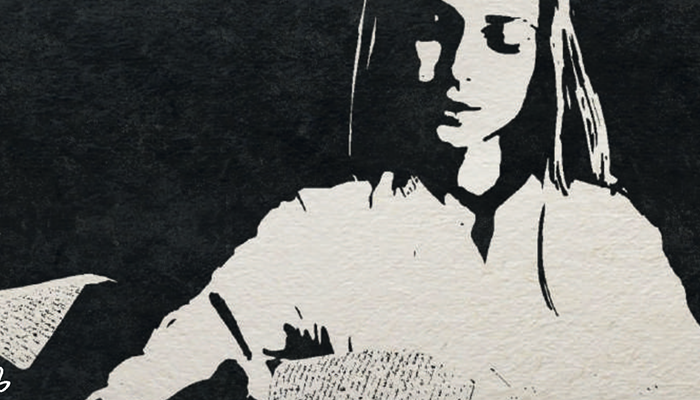 LIBERATION DIARIES
Produced by: Ladoc (Italy)
Directed by: Matteo Parisini
Logline: End of WWII, three women from three cities — Milan, Paris and Berlin — give us their account of Europe's turbulent liberation in their diaries. Their personal stories expand the big historical picture and make LIBERATION DIARIES a story of female self-empowerment, resistance, and resilience.
> SPECIAL PRIZE
INSTITUTE OF DOCUMENTARY FILM AWARD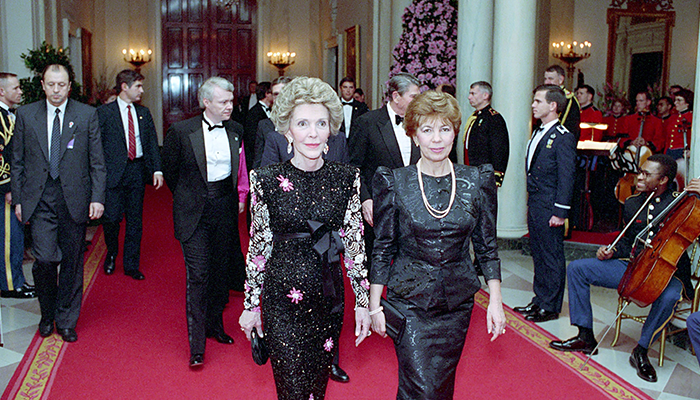 MOSCOW NIGHTS
Produced by: Akajava films (Ireland)
Directed by: Irina Maldea
Logline: In the 1980s, uniquely in history, the leaders of the superpowers supported by their wives, had the vision and courage to end a dangerous 40-year conflict by doing the unthinkable: talking to the enemy and building trust by personal, human contact. Can one human trust another? MOSCOW NIGHTS shows what happens when they do.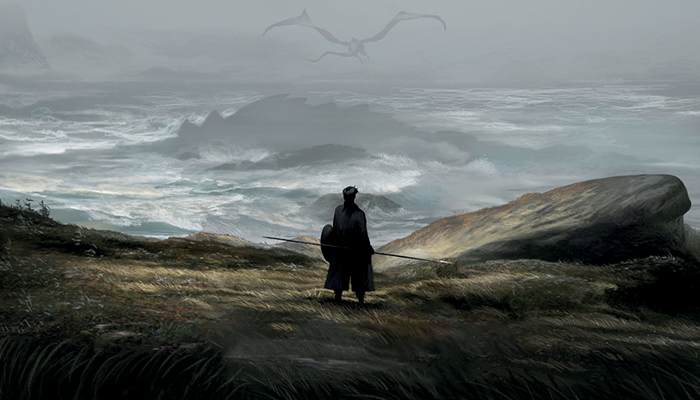 CHASING DRAGONS: THE FORGOTTEN KNIGHT OF THE ROUND TABLE
Produced by: ZED (France)
Directed by: Marie Thiry
Logline: A young medievalist discovers a forgotten hero, Segurant, the Knight Hunter of Dragons, during his quest to assemble the fragments of a lost chapter of the famous medieval legend: the Knights of the Round Table.
A word from the Pitch Sponsor
PBS International
"PBS International is proud to continue our sponsorship of the History Pitch at Sunny Side of the Doc. Given the enormity of global events, history programming is absolutely essential, vital, and profoundly needed."
– Tom Koch, vice president of PBS International
jury members
Susana Guardiola, director (Spain)
Patrice Gellé, senior documentary producer, Bleu Kobalt (France)
Sean Wheatley, head of acquisitions, Passion Distribution (United Kingdom)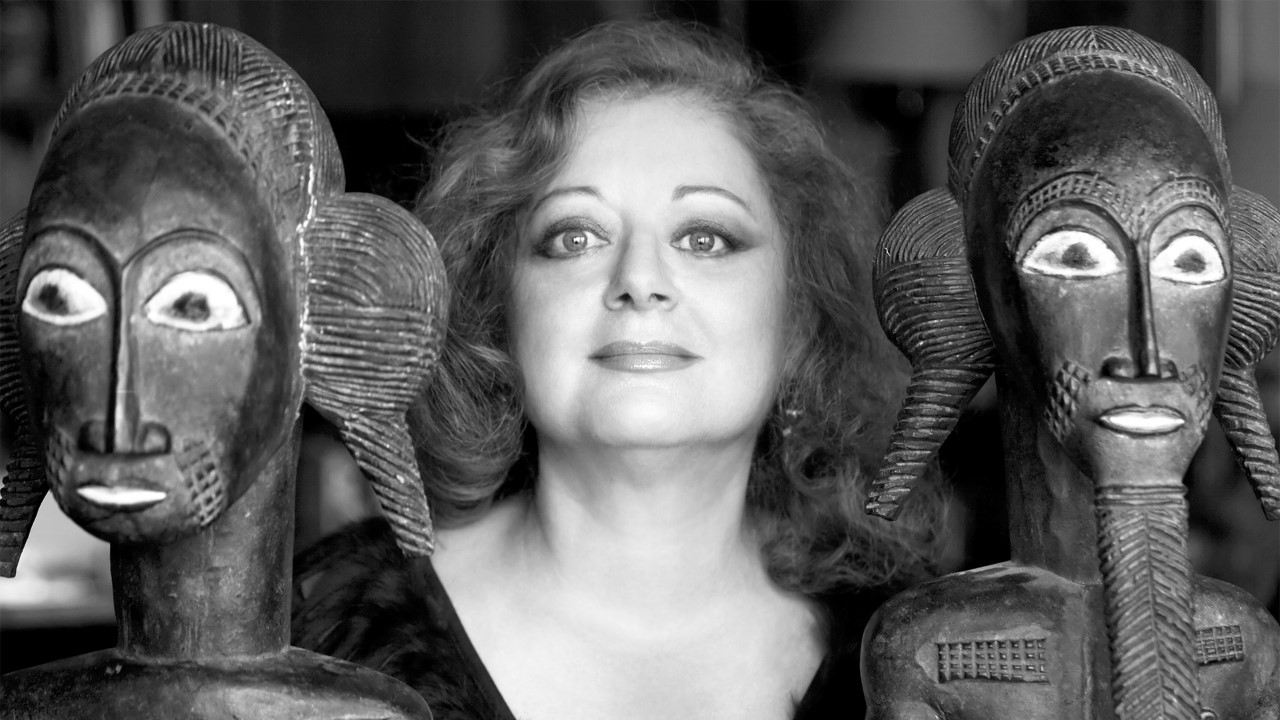 Produced by: Wanda Films (Spain)
Directed by: Carlota Nelson
Logline: What brings us together as humans? How do we celebrate life, love, beauty, death? With these questions in mind and her camera in hand, Spanish photographer Cristina García Rodero continues to travel the world alone at 72 to capture the strikingly different ways in which humans engage in rituals, festivities and celebrations.
Award sponsored by West Lake International Documentary Festival
Prize: 3,000 euros in cash
Jury's word
"The trailer of The Hidden Eye was beautifully filmed and immersive. We felt completely immersed in the world of the photographer. The story was very inspiring with a female filmmaker talking about the work for an older female artist. This pitch was not only about celebrating art but also a celebration of life revealing a little known photographer onto the international market. We were also excited about the quality of this project held by a talented Spanish filmmaker."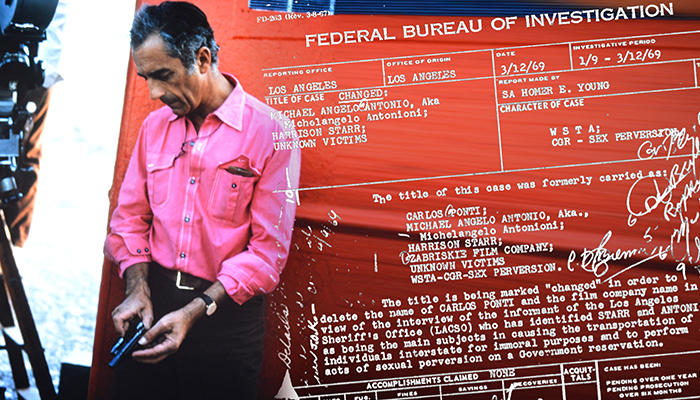 BLOWING UP AMERICA
Produced by: Heimatfilm GmbH + CO KG (Germany)
Directed by: Veit Bastian
Logline: An unlimited budget of millions, an Art House Italian arthouse director, a first time lead actor with a history of psychiatric problems, riots, the Black Panthers, FBI wiretaps and a house to explode. What could possibly go wrong? — Blowing Up America tells the extraordinary true story of director Antonioni and the making of Zabriskie Point.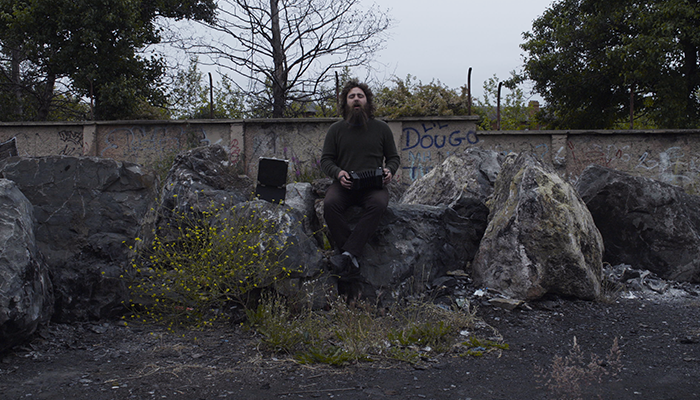 CELTIC UTOPIA
Produced by: MDEMC (Sweden)
Directed by: Dennis Harvey, Lars Lovén
Logline: A feature music documentary about contemporary Irish identity, told through a new wave of young traditional musicians and archive material.
> SPECIAL PRIZE
IMZ AWARD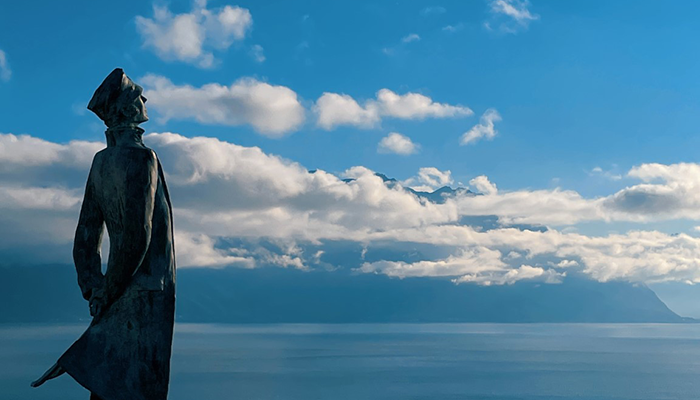 HUGO IN VENICE
Produced by : Fiumi Film (Switzerland)
Directed by : Stefano Knuchel
Logline : "Hugo in Venice" recounts Hugo Pratt's initiatory journey, starting from the small village of Malamocco, crossing the immensity of the Pacific Ocean, and finally arriving in Switzerland, where his quest becomes esoteric. It is a journey that presents the most spectacular of all human gestures: surpassing oneself.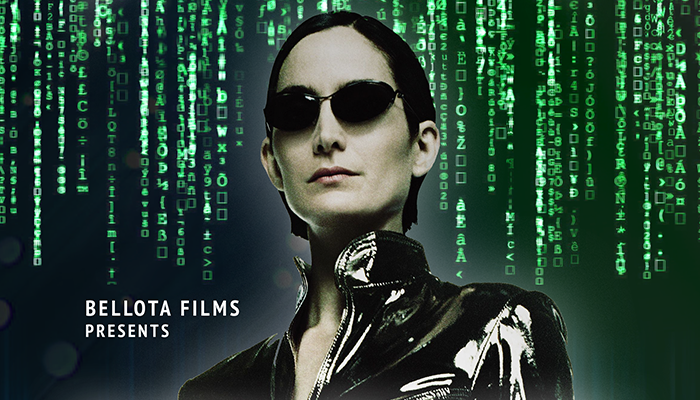 MATRIX, INSIDE & OUT
Produced by: Bellota Films (France)
Directed by: Benjamin Clavel
Logline: From the moment of its release, Matrix is a phenomenon of considerable influence, a moment of anthology that turned the history of cinema on its head. Matrix is also the birth certificate of the "bit generation", the kids of the eighties and nineties who are about to be propelled into cyberspace and the new millennium.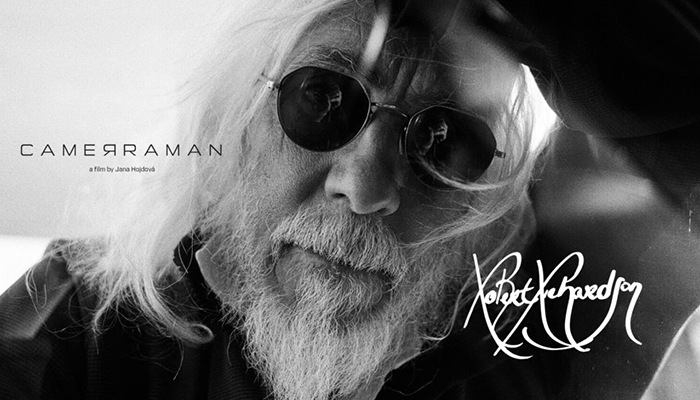 CAMERRAMAN
Produced by: Bridge Films (Czech Republic)
Directed by: Jana Hojdová
Logline: An aspiring Czech filmmaker, Jana Hojdova, embarks on a journey into the mind of cinematographer Robert Richardson, a three-time Oscar winner who has shot some of Hollywood's most iconic films. As the two form a meaningful bond, Jana discovers his hidden scars and struggles, and learns that friendship and success both come at a price.
A word from the Pitch Sponsor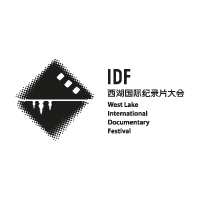 West Lake
"Holding a camera, setting up a microphone, and editing videos on his phone or her computer, documentary filmmakers set off on a metamorphic journey to perceiving the aura of the objet d'art that begins with reproducing the physical world. IDF is committed to sharing its perception and knowledge with the community. We'd like to conclude by quoting the Chinese philosopher and scholar, Lu Jiuyuan: 'Our ancestors upheld integrity and disapproved stratagems. They often present facts before making arguments.'"
DU Haibin, Director of West Lake International Documentary Festival
pitch
immersive experiences
jury members:
Alain Gallez, founder & president, Stereopsia (Belgium)
Emanuela Righi, producer, Novaya – SSD21 Award Winner (France)
Scott Gillam, Manager, digital platforms, Canadian Museum for Human Rights (Canada)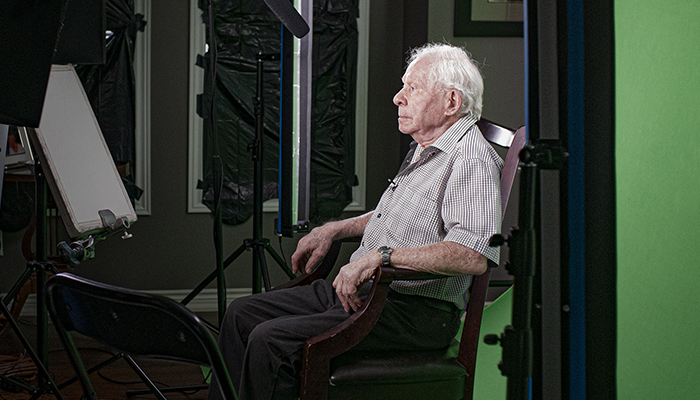 Produced by: Infinite Frame Media (Canada)
Directed by: Joanne Popinska
Logline: Jacob's Journey is part of an interactive virtual reality documentary capturing the stories of Holocaust survivors. It features Jacob Goldstein, a 94-year-old from Lodz, who survived the Nazi concentration camps.
Award sponsored by France TV StoryLab
Prize: 3,000 euros in cash
+ SPECIAL PRIZE
INVR.SPACE PRIZE
Jury's word
"The jury decided to give the Prize to 'Jacob's Journey' given the relevance of the topic and the time-sensitive nature of its development. This next generation will be the first to no longer have a family member that lived through the Holocaust, and the use of VR will help preserve this necessary testimony. We are convinced that this prize will allow us to highlight this project and help bring it to fruition."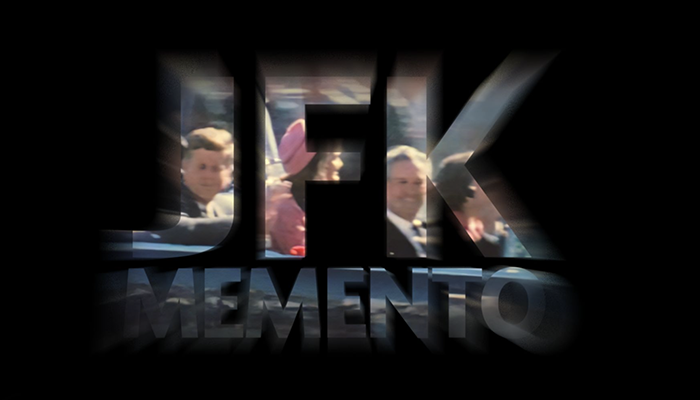 JFK : MEMENTO
Produced by: TARGO (France)
Directed by: Chloé Rochereuil
Logline: On November 22, 1963, President Kennedy was shot. JFK: Memento is an immersive chronicle of the life, assassination and legacy of President Kennedy narrated by those who lived it.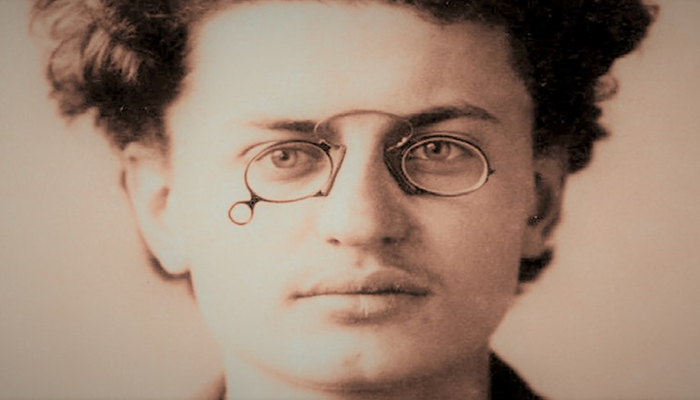 TRAVELING WITH TROTSKY
Produced by: CULTURAL VIDEO PRODUCTION/THENRBBUS COLLECTIVE and INVR.SPACE (Germany)
Directed by: Vincenzo Cavallo
Logline: When Trotsky wakes up in the metro of Berlin, 80 years after his death, he realizes that his motherland Ukraine is still struggling against Russians, that his enemy Stalin is dead but that in its place there is another dictator called Putin. The only solution is to reach Lviv to join the resistance.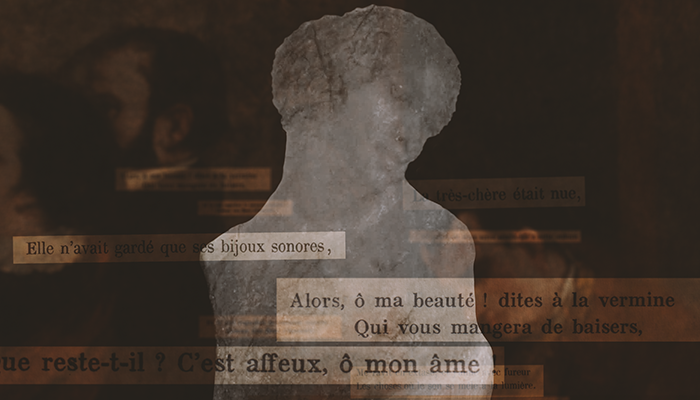 JEANNE AND THE FLOWERS OF EVIL
Produced by: LITTLE BIG STORY LAB (France)
Directed by: Régine Abadia
Logline: Jeanne Duval and Charles Baudelaire: a black woman whose real name remains unknown and an immensely famous white poet had a passionate affair in the 19th century. With Jeanne as your guide, you will travel through Baudelaire's poetry in a series of virtual theatres that bring to life the poems narrated by Charles Baudelaire (Eric Ruf for the French version, TBA for the international version).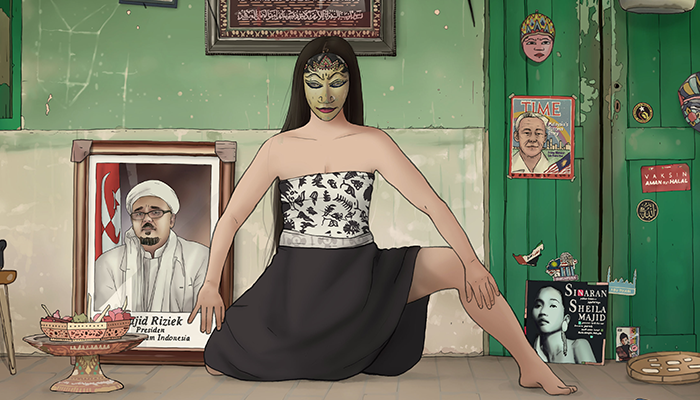 ALTERNATES (BERGANTIAN)
Produced by: CinemaLeap Inc. (Japan), Floréal Films (France)
Directed by: Jonathan Hagard
Logline: Alternates (Bergantian) is an Indonesian uchronia set in Ubud, the Balinese cultural capital in an alternate timeline when its culture has almost been wiped out. It is a VR experience about what could have changed and what doesn't change.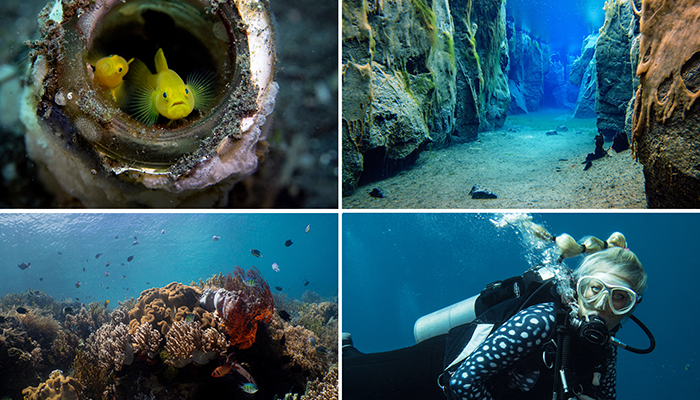 71% AND RISING
Produced by: SEETREE GmbH (Germany)
Directed by: Hendrik S. Schmitt
Logline: In the decade of the Ocean comes a project that will follow the Ocean's currents, unravel the problems, show solutions, and connect the dots on a global level. Join us on a life-changing adventure, investigating the biggest Ocean emergencies and identifying (and living) the solutions that can help to restore the health of the Ocean.
A word from the Pitch Sponsor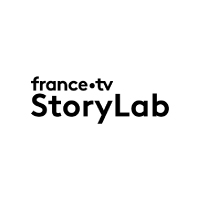 Francetv StoryLab
"The StoryLab, a true programme unit, is France Télévisions' laboratory for narrative innovation. It is part of the desire to enrich France Télévisions' editorial offer with immersive narratives and programmes. Through different genres (documentary, fiction, animation, youth programmes) and new technologies (virtual, augmented and mixed realities, etc.), the StoryLab's co-productions tackle the issues that make up society and offer a new perspective on them. As such, StoryLab is sponsoring this year's Best Pitch Award in the Immersive Experiences category to encourage the emergence of immersive narratives and the talents of tomorrow." 
Jeanne Marchalot, Head of Francetv StoryLab, Innovation and Forecasting Department
pitch
digital na(rra)tive stories
jury members:
Jake Wiafe, programming Manager & unscripted development, Little Dot Studios (United Kingdom)
Elizabeth Markevitch, founder and CEO, Ikono TV (Germany)
Claire Hazan, head of studios, Spotify (France)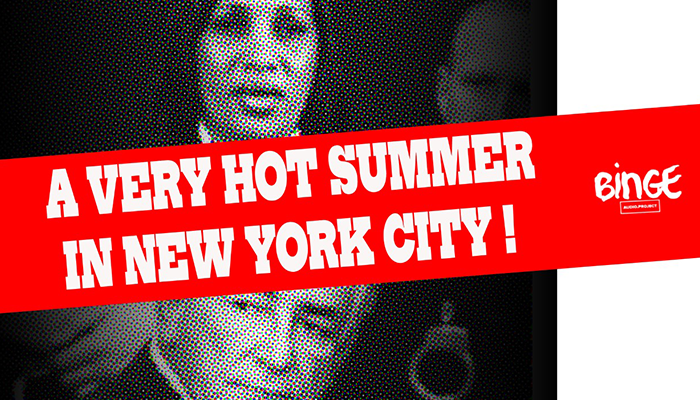 Winner
A VERY HOT SUMMER IN NEW YORK CITY
Produced by: Binge Audio (France)
Directed by: Anne-Cécile Genre & Marine Pradel
Logline: A Very Hot Summer In New-York City (STUPRE !) is an eight-episode podcast series about the last international sex scandal before Me Too : "l'affaire DSK" (the DSK case). An immersive documentary thriller questioning how the story about sex and power is told, and should be told.
Prize: 3,000 euros in cash
Jury's Word
"It's the perfect use of the audio format, utilising an impressive collection of archive to delve back into a fascinating story. We can definitely see it really resonating with audiences, especially in the current social climate and I'd be excited to listen to it."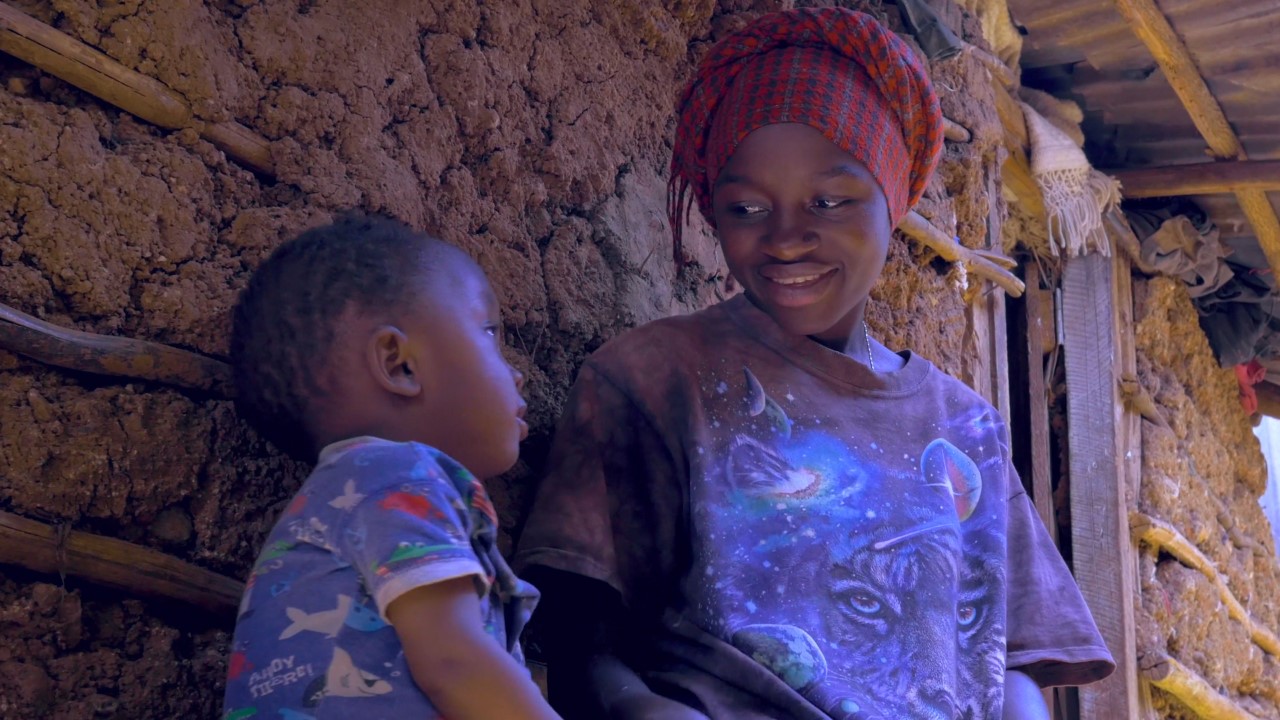 BARN SHORT DOCS
Produced by: Neolight Productions Limited (Kenya)
Directed by: Jake Sirma
Logline: Short documentary stories of social impact, innovation, and human stories from the African continent.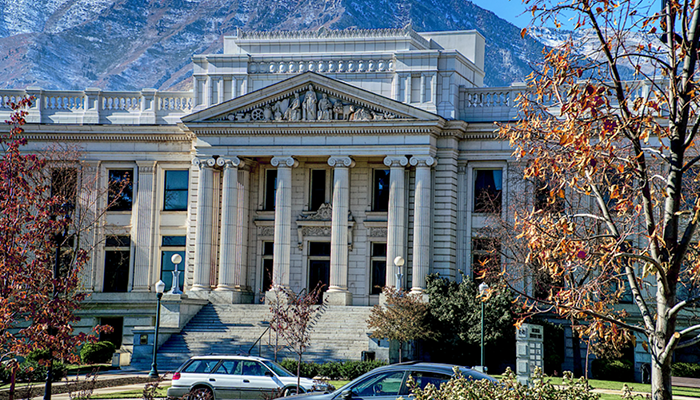 CLIMATE JUSTICE
Produced by: SEPPIA (France)
Directed by: Zouhair Chebbale
Logline: Faced with global warming, European citizens are taking the fight to the courts. Some have already won, others are well on their way. Now, for the first time, a European court is taking up the case: a crucial turning point for climate justice. This series is an immersive account of a mobilisation that brings hope to the environmental movement.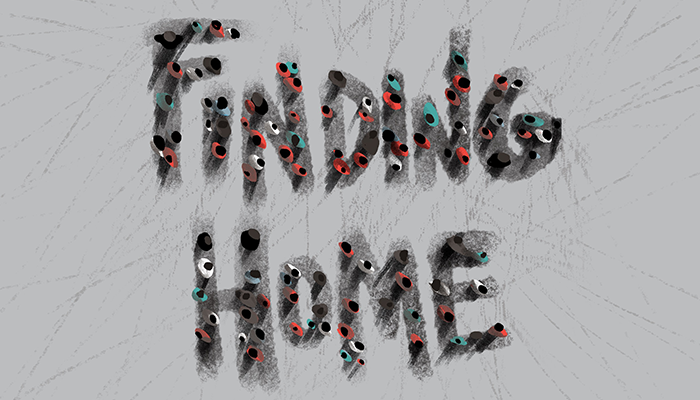 FINDING HOME
Produced by: Iliade et Films (France), AnimaDocs (Bulgaria)
Directed by: Maria Stanisheva
Logline: FINDING HOME is an animated documentary series that tells the stories of climate refugees from around the world and sets out to re-imagine the notion of "home."
> SPECIAL PRIZE
ALHAMBRA STUDIOS POST-PRODUCTION PRIZE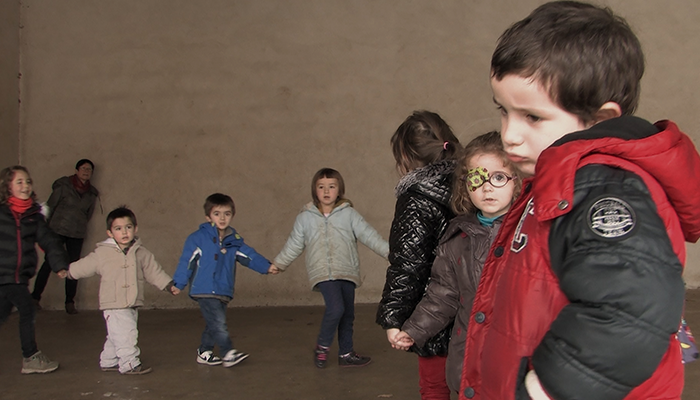 THE CHARACTERS
Produced by: POINT DU JOUR – LES FILMS DU BALIBARI (France)
Directed by: Elsa Oliarj-Ines
Logline: How do we become the person we are? How do we find our place in society? These are not easyquestions to ask. But what if they could find an answer in time and in a place? What if this place were a schoolyard? For nearly eight years, I have been filming a class of children in the playground of an ikastola, a bilingual, French and Basque school.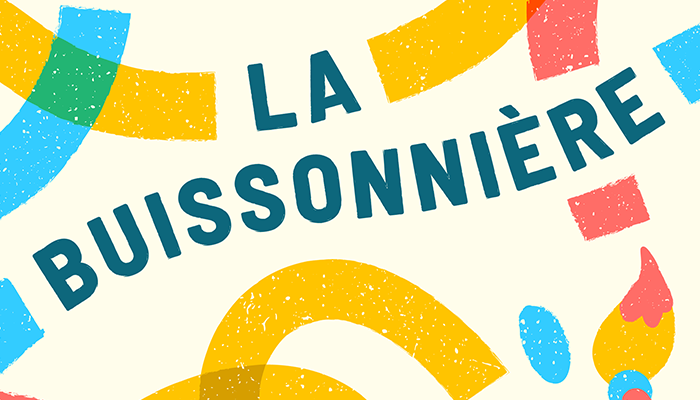 LA BUISSONNIÈRE
Produced by: CLAP AUDIO (France)
Directed by: Héloïse Pierre
Logline: Learning citizenship and democracy and making the students actors of their learning, this is what the public school of Vence, cradle of the Freinet pedagogy, proposes. During one year, we follow the kindergarten students and their teacher Marie, in sound immersion.
jury members:
Sarvnaz Alambeigi, documentary filmmaker, Rabison Art Production – Global Pitch 2022 Winner (Iran)
Shaminder Nahal, head of specialist factual at Channel 4 (United Kingdom)
Yali Hameury-Hao, head of content, GZDOC (China)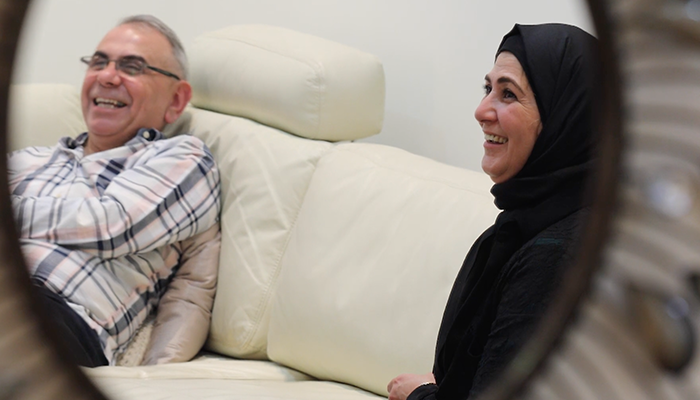 Winner
NOTHING CALLED HOME
Produced by: Maurice & Morrise (United Arab Emirates)
Directed by: Arkus
Logline: Two survivors of the Christchurch mosque attack, Iraqi immigrants Adeeb along with his son, Ali, take us on their 24-year long search to find a safe home for their family.
Prize: 3,000 euros in cash
Jury's word
"A great story is told through the eyes of an ordinary family. The director broadens the story to larger issues in the world. The story covers the situation in the Middle East over the past two decades. It is authentic, complex and layered which includes religion, migration and war combined well with personal archives. More importantly, it is a beautiful journey in finding peace and tranquillity."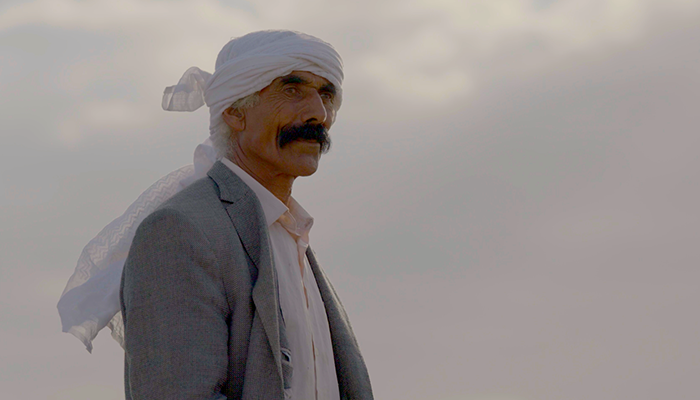 HARVEST MOON
Produced by: New Productions (Jordan)
Directed by: Rama Ayasraa
Logline: Two social activists and two farmers struggle against urbanisation and governmental policies to achieve needed food sovereignty in Jordan. We follow their quest during a full growing season, where they are unveiling a magical harvesting world bringing wheat cultivation and its lost heritage back to its original homeland
> SPECIAL PRIZES
AJD INDUSTRY DAYS @ AJB DOC AWARD
PITCH THE DOC PRIZE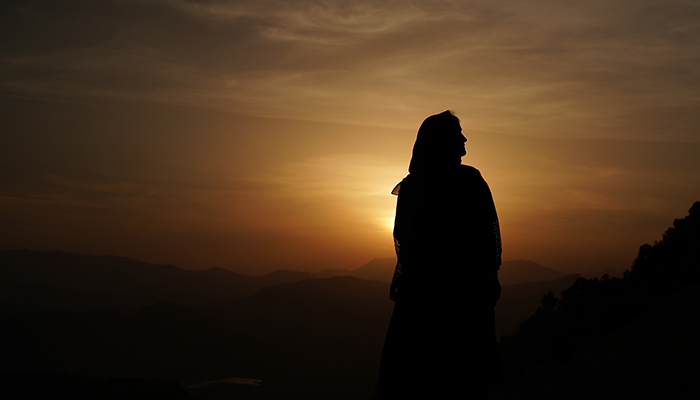 A WOMAN'S PATH
Produced by: Seven Springs Pictures (Islamic Republic of Iran), Lukimedia (Spain)
Directed by: Marjan Khosravi
Logline: Golbahar is betrayed and forced to abandon her nomadic lifestyle. Climate change and political issues make the traditional migrating activities of the Bakhtiari tribe diminish drastically. Golbahar is a symbol of a strong woman fighting against the establishment, in this case her own family. A struggle for emancipation in a male dominated society.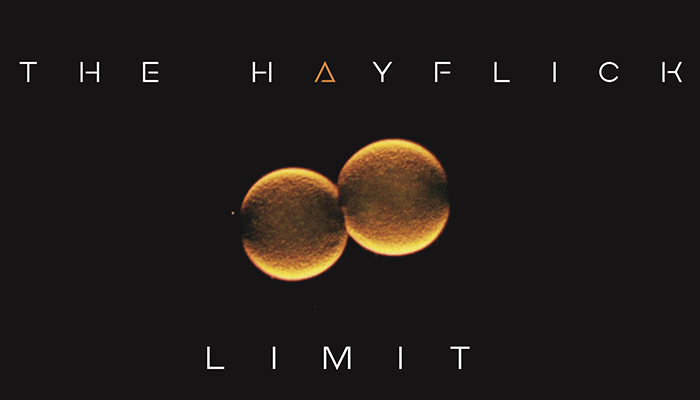 THE HAYFLICK LIMIT
Produced by: Les Films de la Passerelle (Belgium), Calisto Productions (France)
Directed by: Thomas Licata
Logline: In 1959, an American scientist, Leonard Hayflick, discovered that dividing cells in a cell culture only divided perfectly a limited number of times. Once this stage is reached, human beings enter the beginning of death. This crucial moment of life is called Hayflick's limit. Today, researchers are trying to reverse this process, and thus to kill death.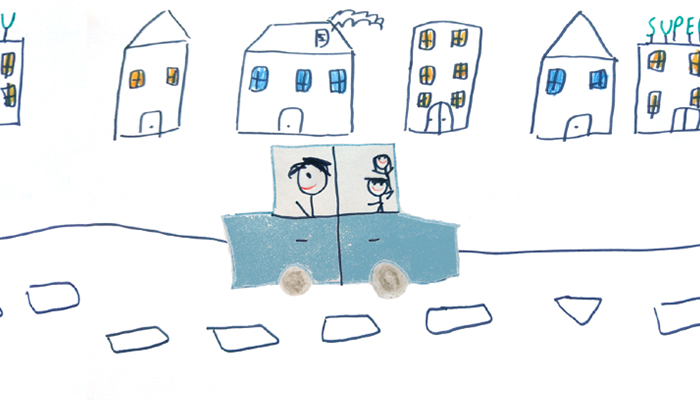 WHAT CAN IT DO
Produced by: Virtuel (France)
Directed by: Francois Demerliac
Logline: This is a short series (75 x 1mn30) of ecological awareness made with children for children and their parents.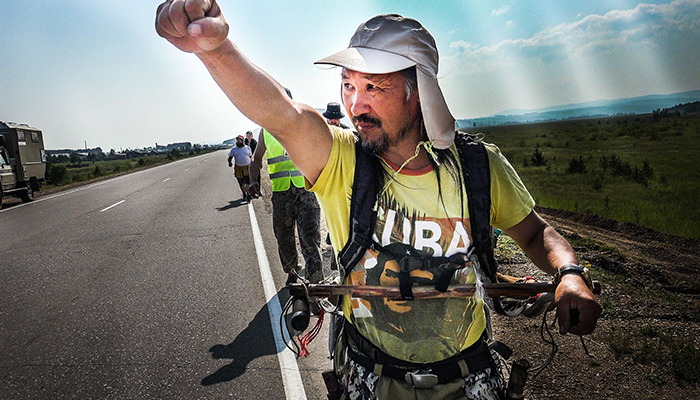 SHAMAN VS PUTIN
Produced by: LES STEPPES PRODUCTIONS (France)
Directed by: Beata Bubenec
Logline: Alexander Gabyshev, a Yakut shaman, crosses Russia by foot to exorcise Vladimir Putin "The Demon." Followed by his supporters and pursued by the Russian Authorities, Alexander becomes a spokesperson of the silent and remote Russian provinces.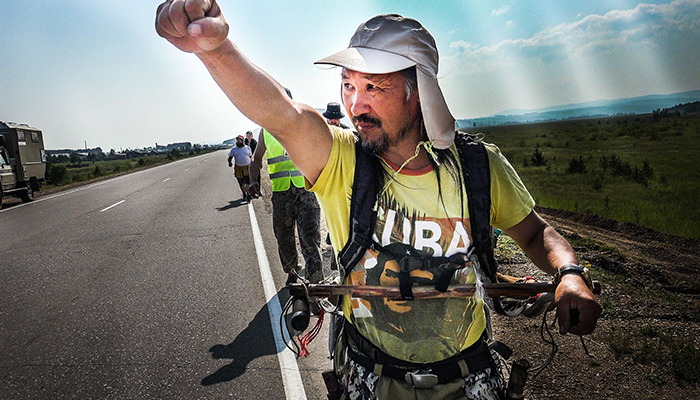 SPECIAL PRIZE STUDENTS CHOICE AWARD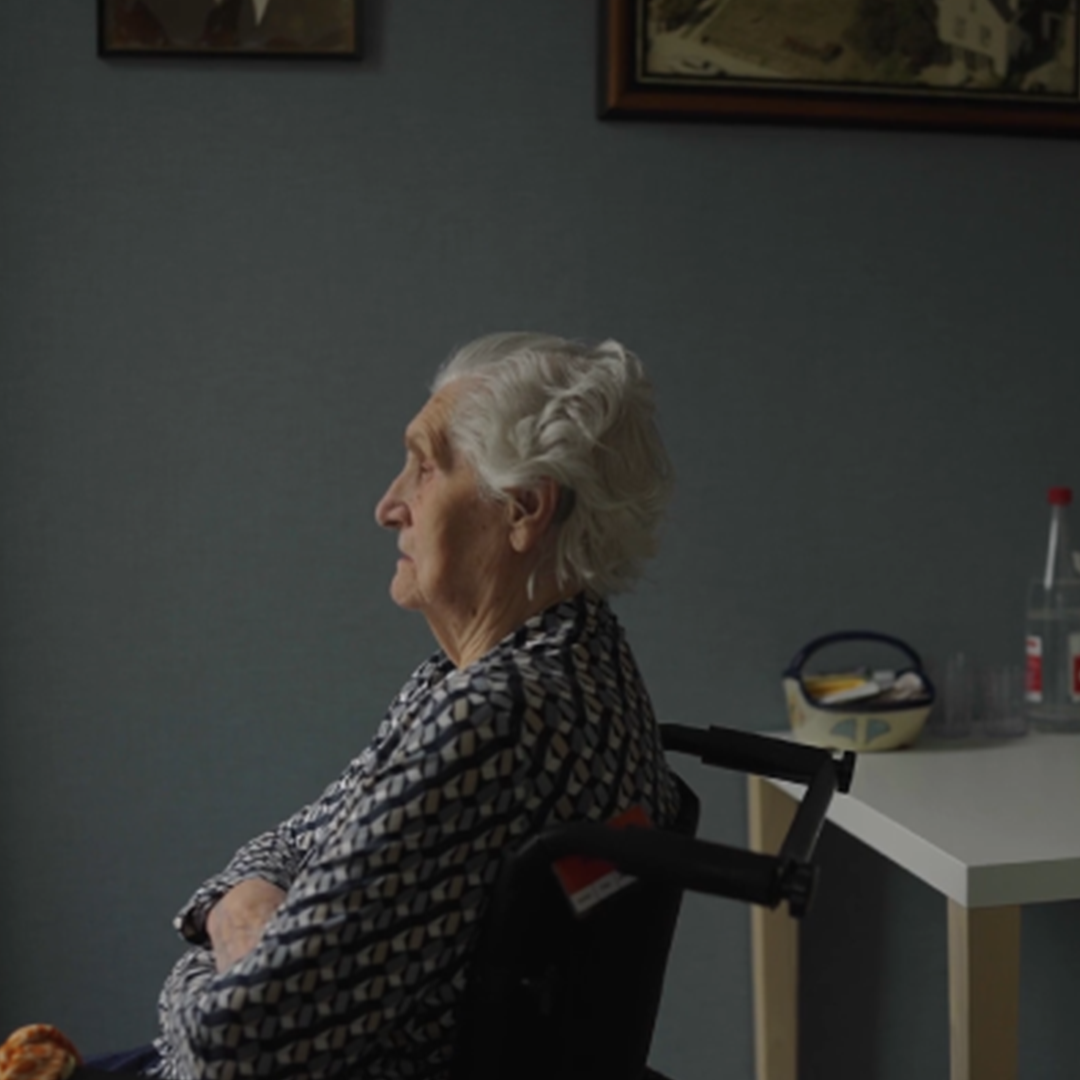 BYE MOM
Produced by: Borgerhoff & Lamberigts TV (Belgium)
Directed by: Ellen Pollard & Marie de Hert
An award in partnership with INA Sup, Master DPAN (Université de La Rochelle), IFFCAM
Honorary award.
"BYE MOM seduced us with its sincerity, tenderness and subtlety. It is a dive into the intimacy of a mother and her disabled daughter. We felt a real attachment to the characters. The emotion and intimacy of the project touched us a lot. The construction of the shots, the editing, the sound, the narration, and the delicacy of a subject as heartbreaking as a goodbye seduced us. The treatment is all in subtlety, the stakes are high and the subject can resonate in each of us: can we prepare ourselves to lose a loved one?"