Sunny Side of the Doc Prize at Doc Edge
---
The Sunny Side of the Doc team was on the deck this week to attend the 2022 edition of Doc Edge, the Asian Forum for Documentary. On this occasion, our representatives were glad to hand out a new SSD Prize to one of the projects in competition. The Indian documentary project Whispers of the Desert Wind wins two free accreditations for Sunny Side of the Doc 2022 taking place from 20 to 23 June 2022 in La Rochelle.
Logline
In the driest part of India, aboriginal camel and goat herders thrived in the desert for centuries.Ironically, a government sponsored canal and its promise of unlimited piped water broke their efficient rainwater management system. Chattar Singh inspired villagers to revive the traditional system. This triggered and ongoing zero-budget chain reaction. Now every village wants its own water-body.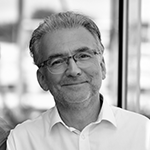 The word from Sunny Side of the Doc
How to manage with less? Whispers of the Desert Wind delivers an inspiring and universal story of water management in the driest area of India. This tale of ancestral methods vs bureaucratic solutions in life and death situations is supported by strong characters, a touch of humour and brilliant cinematography. We are proud to invite renowned filmmakers Nandan Saxena and  Kavita Bahl to attend Sunny Side of the Doc. - Mathieu Béjot, Director of Strategy and Development.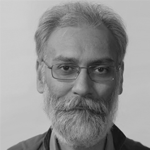 Director and producer : Nandan Saxena
Nandan Saxena is an award-winning independent film-maker and director of photography with over 40 films to his credit. Besides other awards, he was thrice been conferred the National Film Award by the President of India. His films – poignant portraits of these times, often blurring the thin line between documentary and cinema – have premiered at Thessaloniki and London. He tells stories of characters caught in a time and space, with deeper resonances…and echoes of gender-specific struggles.