Ask the Experts is back at Sunny Side of the Doc!
---
Meetings with experts are a first step to success on the international documentary marketplace. This year, participants will have the opportunity to book 20-minute consultations with our international experts to benefit from professional and practical advice for the development of their documentary projects! Discover Ask the Experts, the expert consultation programme by Sunny Side of the Doc.
Who can benefit from this offer?
As we are committed to supporting talent and new voices from all over the world, this programme will be exclusively reserved for first-time participants, delegates who have submitted a project to the New Voices or Impact Campaigns pitching sessions and delegates who have registered a project/programme as a first or second creation.
How it works
If you meet any of the above conditions, you will soon be contacted by email to take part in this initiative.
It's easy to participate! Browse through our experts and choose the one(s) you wish to meet. Once you have made your choice (2 experts max.), go to the dedicated meeting platform (available in the email) to make your request.
Please provide all the necessary information for an optimal appointment. The more they know about you, the more relevant their answers will be!
Once your appointment has been confirmed, meet your expert in the Sunny Side of the Doc Meeting Area during the market in June!
Who are the experts?
All the experts have been carefully selected to provide you with the most comprehensive service. Browse through the list of experts and find out which topics they could discuss with you!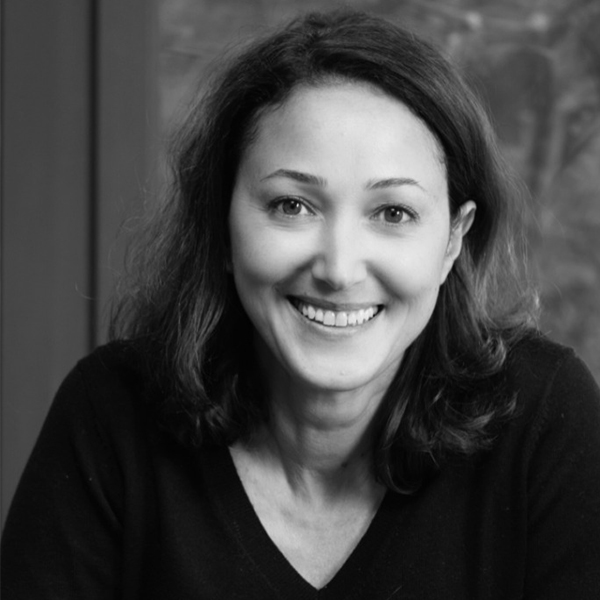 Khadidja BENOUATAF 
Impact Strategist – Impact Social Club
Field of expertise: Impact strategy, Impact production
Bio: Coming from a background of journalism, Khadidja is president of IMPACT SOCIAL CLUB, the Think Tank of impact in France, impact strategist at BIM - Best Impact Movies and advisory committee member of Doc Society's Global Impact Producer's Alliance. She trains film industry professionals and students in impact strategies in France and internationally (Dixit - Le film français, FOCAL, Filmakademie Baden-Württemberg, École W-Paris-Panthéon-Assas/CFJ, DOC HOUSE), acts as a panelist and runs impact labs in international film festivals (BERLINALE, FIPADOC, FIFDH, DOK LEIPZIG, MOVIES THAT MATTER, SUNNY SIDE OF THE DOC…). In 2021 she joined the pool of mentors of the Pour-cent Culturel Migros Story Lab (Switzerland). She has designed the impact campaigns of award-winning documentaries: The Zimov Hypothesis by Denis Sneguirev, Le Dernier Refuge - The Last Shelter by Ousmane Samassekou and the French campaign of Shadow Game by Eefje Blankevoort & Els Van Driel…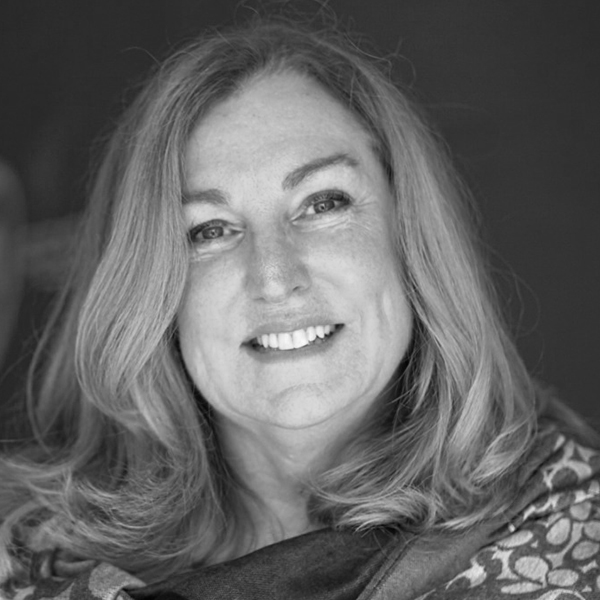 Elizabeth KLINCK
Archive Producer & Copyright Clearance Specialist -  Elizabeth Klinck Research
Field of expertise: Archive research and production, copyright clearance, music clearances
Bio: Elizabeth Klinck is an archive producer and music clearance specialist on hundreds of Emmy, BAFTA, CSA, Peabody, and Oscar award winning international documentaries. She produces and leads sessions at international markets and festivals.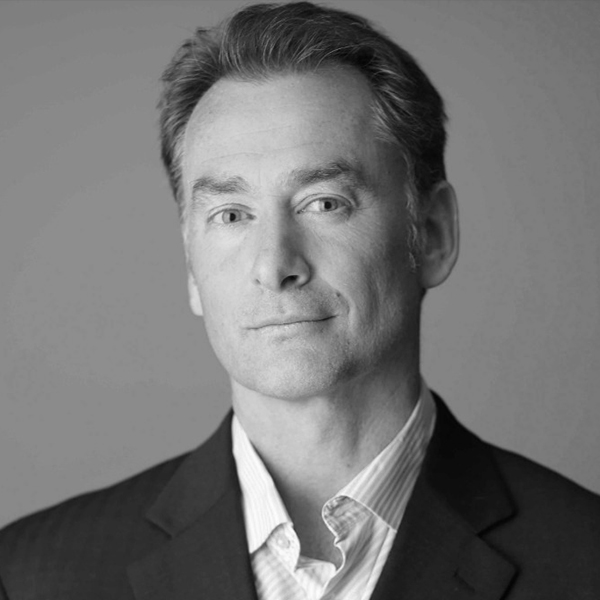 Bertrand LOYER
President / Producer – Saint Thomas Productions
Field of expertise: Wildlife, Science, Immersive Films (planetarium, VR)
Bio: Trained as a civil engineer, Bertrand is a world-renowned wildlife film writer, cameraman, producer and director. Since he founded Saint Thomas Productions in 1995, he has produced or directed more than a hundred wildlife, science and environmental films for all major broadcasters, platforms and immersive theaters.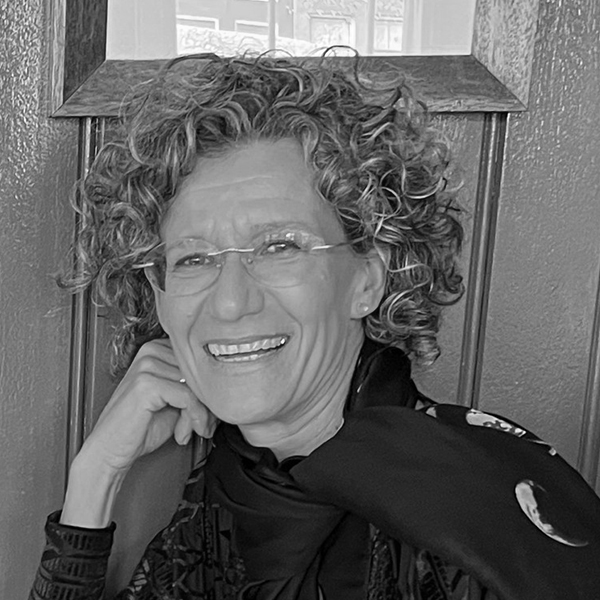 Stephanie VON LUKOWICZ
Co-Founder/ Producer – LUKIMEDIA
Field of expertise: Pitching, negotiation, international co-productions
Bio: Stephanie von Lukowicz is a Media professional with nearly 30 years of experience in three different European countries, inside of TV stations like the commercial channel ProSieben (Germany), as commissioning editor at ARTE G.E.I.E. (France) and as independent producer in Spain. She studied philology and journalism. In 2010 Stephanie founded the production company LUKIMEDIA, S.L. in Barcelona together with a highly experienced colleague. Stephanie has also been working as a Pitch-Trainer and moderator for the past 20 years at international coproduction events in Spain, France and Germany (San Sebastian FF, Málaga FF, Berlinale, FIPA, FiDocs, MiradasDoc...)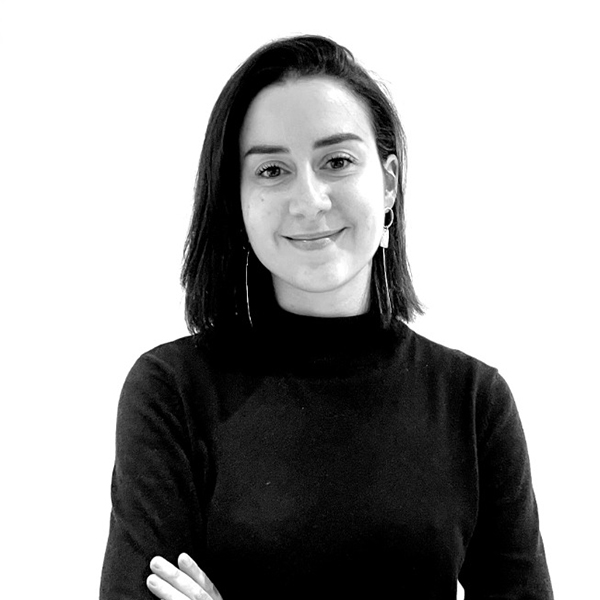 Lauren VALMADRE
Industry Manager - AIDC 
Field of expertise: Industry, Global Film Markets, International Sales, Australian Distribution, Film Festivals, Decision Makers, Project Consultation, Pitch Training
Bio: Lauren is the Industry Manager for the Australian International Documentary Conference (AIDC), Australia's premiere industry event for non-fiction content and creators. She is an avid documentary fan and film industry professional with extensive experience across programming, international sales and distribution both within Australia and Internationally. Her previous roles in the industry include Program Director of the Human Rights Arts & Film Festival, Sales & Acquisitions manager at the Copenhagen-based international sales agent LevelK, Sales Manager at Australian independent film distributor Umbrella Entertainment, and the Conference Programmer at AIDC.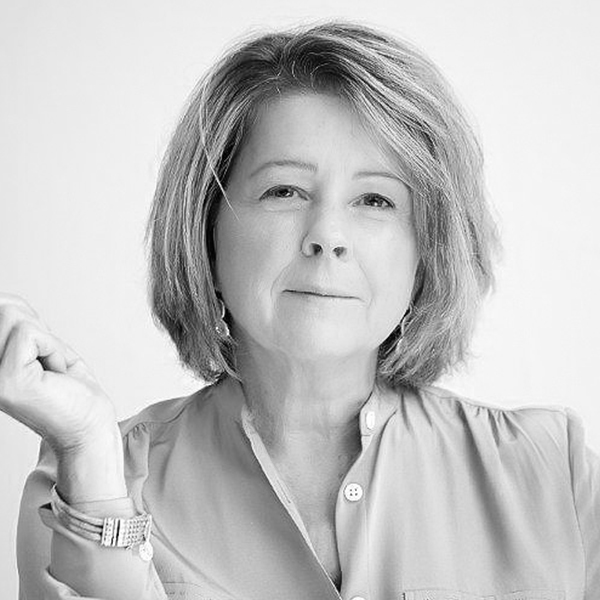 Amanda GROOM
Managing Director – The Bridge
Field of expertise: Art of Pitching
Bio: Amanda Groom is a senior international TV and digital media executive with 20 years global programming experience, who can deliver fast track advantage to Asia, including global digital and traditional media acceleration, access and implementation. Amanda has worked alongside Sony Pictures Television International; National Geographic Channels, UK; SKY; Fremantle Media; BBC; Beyond Productions; Network Ten, Channel NINE and the ABC, and Granada US, and has managed the creative engagement of Microsoft, Nokia, Pirelli, TUI, Thomas Cook and TESCO.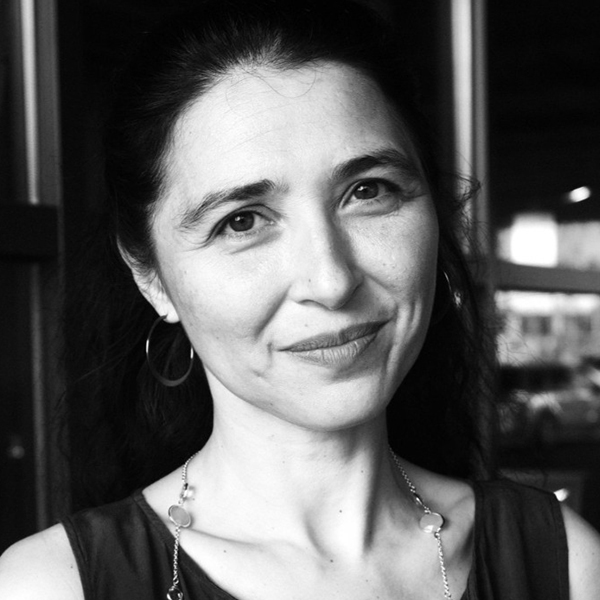 Irem COUCHOURON
Head Of Programming & Industry – Silbersalz Science & Media Festival
Field of expertise: Science
Bio: As the Head of Programming & Industry at the SILBERSALZ Science & Media Festival, I am responsible for the overall programming and scheduling for the festival, as well as the curation of its Film and performing arts programme. With the aim to encourage dialogue and collaboration between research, arts and media sectors, I also oversee the development of our industry programs such as Science & Media Awards and the Silbersalz Institute.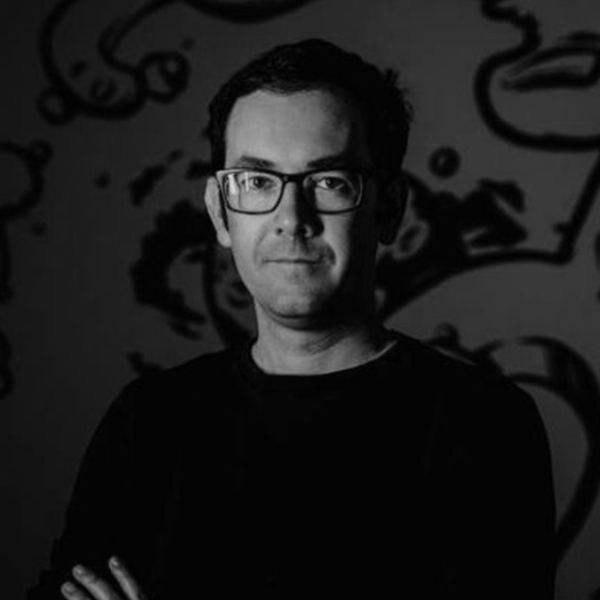 Zdeněk BLAHA
Programme Director - Institute of Documentary Film
Field of expertise: Cinema / Festival Circuits
Bio: Zdeněk Blaha is currently the Programme Director of Institute of Documentary Film and is managing the East Doc Platform, a key networking event focused on upcoming documentary films from the CEE region. He has been working for the Institute of Documentary Film since 2009, specializing in festival strategies and distribution as a manager of the East Silver, a film market focused on documentaries from Central and Eastern Europe. He maintains continuous cooperation with festivals within the Czech Republic such as Karlovy Vary IFF (as an expert on documentary film). As a freelance consultant Zdenek is working as script editor and UX consultant on various documentary and interactive/XR works, most recently Darkening (premiered at Venice Film Festival 2022).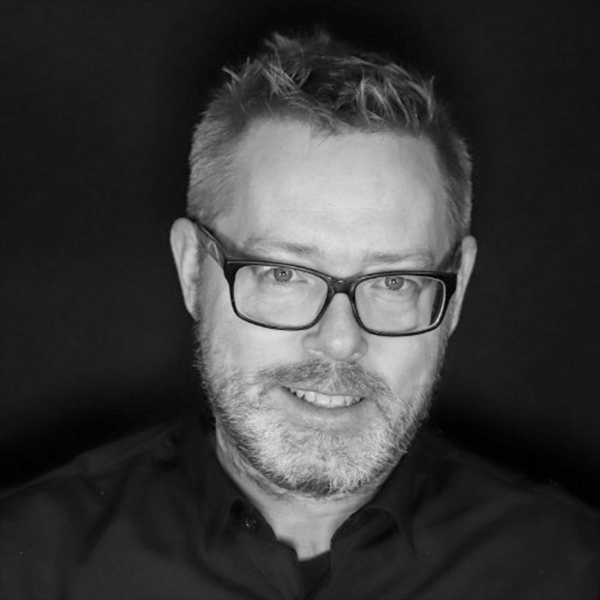 Pascal PELLETIER
Producer & Distributor - Hubblo
Field of expertise: Innovation
Bio: Pascal Pelletier has extensive experience in production and direction. In 2006, the year he founded Figure 55 Productions, he used his talent and expertise to create both classic and innovative productions incorporating the multiple facets of new multimedia technology. In 2007, he became a shareholder of Studio Plasma, where he was the director of production and development. In 2018, he merged his production company with Studio Plasma to form Halo Creation. Over the past few years, he has worked on a variety of projects ranging from corporate videos to documentaries, as well as mega video projections for major events. 2013 marks a turning point in his career as he initiated and produced his first 360 degree visual and musical immersive film "Harmonielehre" - developed with the Society for Arts and Technology and the Montreal Symphony Orchestra, under the direction of conductor Kent Nagano. Since then, he has completed more than thirty 360 degree film and virtual reality projects.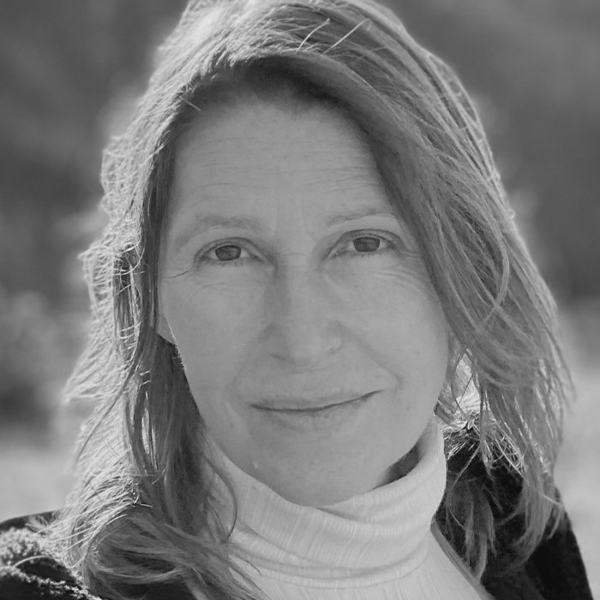 Saskia BAKHUYS
Digital Department - Assistant to the head of the Digital Development Department, head of Audiovisual Production and Partnerships - Musée d'Orsay
Field of expertise: Innovation
Bio: Saskia Bakhuys joined the Musée d'Orsay in 2008 as head of audiovisual productions. Recruited to initiate and co-produce documentaries around the collections and exhibitions, she quickly diversified her activity: videos for the web and social networks, podcasts, and innovative projects: VR and AR experiences, immersive expeditions... Initially attached to the cultural department, she joined the Digital Department of the Musées d'Orsay and the Orangerie in 2018.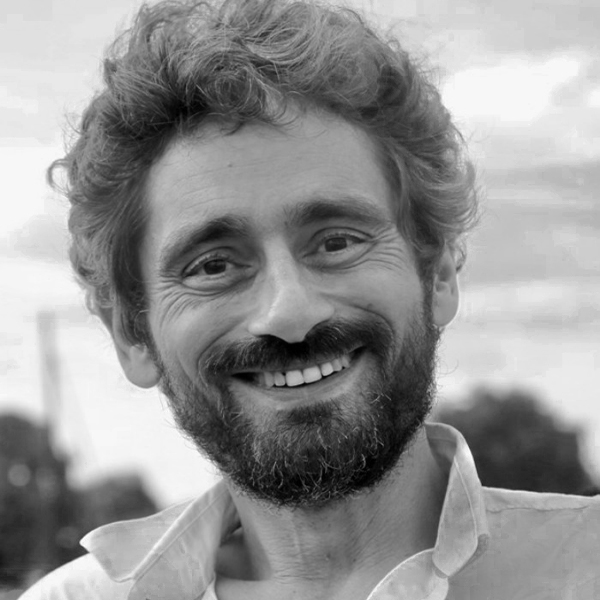 Julien TRICARD
Producer - Lucien Prod
Field of expertise: Green Production
Bio: Julien is a documentary producer at Lucien TV and head of mediaClub'Green, a non profit organization dedicated to the speeding-up of our industry's environmental transition.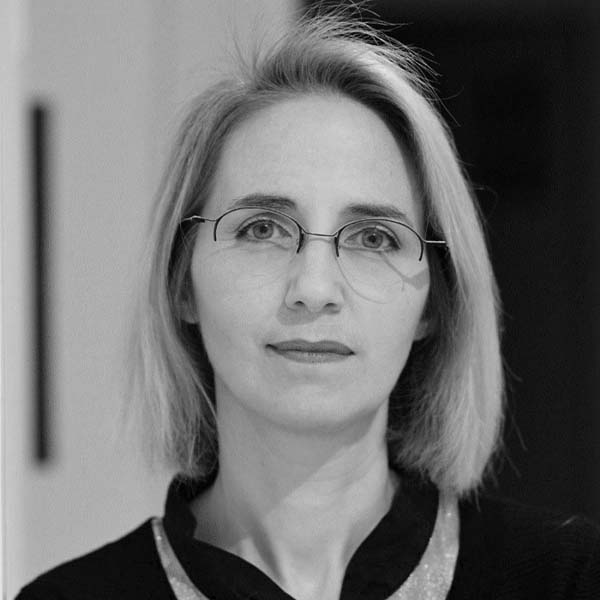 Pauline MAZENOD
Head Of Acquisitions And Sales - WINDROSE
Field of expertise: Distribution
Bio: Pauline Mazenod is the founder and CEO of Windrose, specialized in the international distribution of documentaries and performances, as well as its Head of Film Acquisitions & Sales. She lives between Paris, France where Windrose has its head office and Fürth, Bavaria, Germany where her team is based. Windrose has been distributing high quality documentaries and live performances all over the world over the last 10 years. Its catalogue is composed of entertaining and demanding films that aim to change the viewer's life and help to make our world a better place. Its editorial line is centered on arts & culture (including music, dance, cinema etc.), current affairs, sport, discovery/ethnology, science & green, history, wildlife, travel etc. Windrose is an active member of the following key associations such as WCSFP and EDN.