Wild Treasures of China: The photo exhibition revealing China's natural treasures
---
Dense and mysterious forests, vertical mountains, sweeping deserts and thriving wetlands… The Museum d'Histoire Naturelle in La Rochelle opens its gardens to welcome around forty photographs issued from the series. The exhibition is open to the public from 20 June to 2 16 July.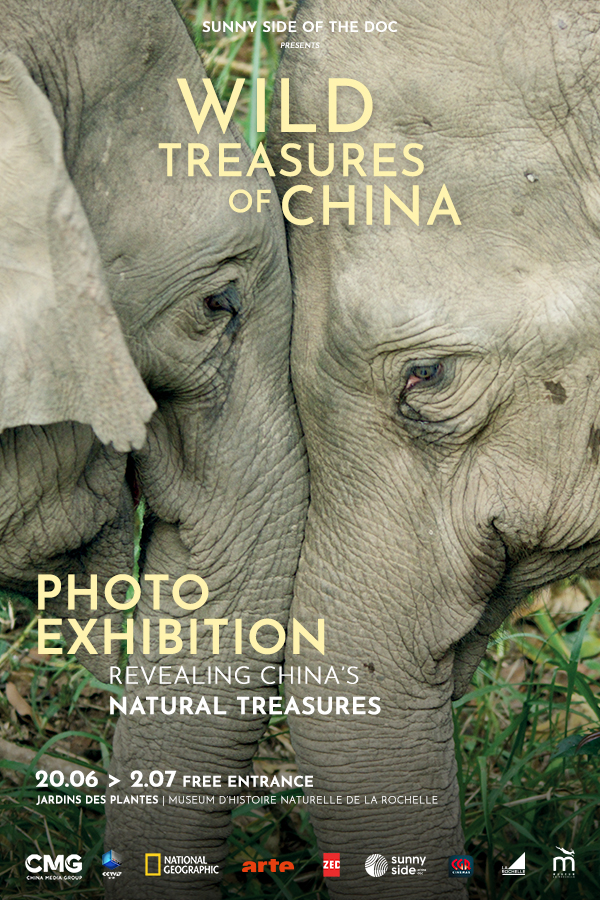 To mark the worldwide launch of the Wild Treasures of China documentary series, the Museum d'Histoire Naturelle is taking you on a unique journey to the heart of China's wildlife!
Thanks to special access and dazzling shots, the exhibition in the Jardin des Plantes will bring together some forty photographs tracing the unique journey of an international film crew in previously unseen locations in China.
The exhibition will highlight several emblematic Chinese species that are now under threat, including Asian elephants, Tibetan antelopes, tigers, golden monkeys, snow leopards and much more.
See you from 20 June to 2 July at the Museum d'Histoire Naturelle, La Rochelle. The exhibition is extended until 16 July.
Wild Treasures of China, a documentary series produced by ZED, in co-production with CCTV-9, National Geographic, Arte France.