Tokyo Docs 2023: The Shape of Blue wins the prize
---
The 13th edition of Tokyo Docs 2023 has just drawn to a close. Taking place from 30 October to 1 November, the event was back to real meetings gathering more than 30 guests coming from Japan and abroad. 
25 project and short film proposers could pitch their projects and films to a world-class line-up of international decision-makers. This year, "The Shape of Blue" a Japanese documentary project directed by Sybilla Patrizia, won the Sunny Side of the Doc Special Prize including 2 free passes for the next Global Pitch (6-7 February 2024) and 2 free Market Passes for Sunny Side of the Doc 2024 (24-27 June 2024).
"The Shape of Blue" also won the Tokyo Docs Best Pitch Award and the DocedgeKolkata Award.
The Shape of Blue
Directed by: Sybilla Patrizia (Japan)
Duration: 75 min
Logline: On Japan's lush island of Shikoku lies the heart of indigo blue culture, a century-old tradition on the brink of disappearing. Watanabe and Kato, two indigo dyers at the forefront of this art, embark on an inner journey; one discovering the meaning behind own of blue, the other, confronting his loss of color vision. Together, they delve into the art of indigo — harvesting, fermenting and dying leaves to the rhythm of Japan's four distinct seasons. As their paths intertwine, we follow them on their journey as they uncover the emotional and physical transformations that shape the color of blue.
About the event
Tokyo Docs is an international event designed to support the overseas expansion of documentaries, including international co-productions. It allows Japanese and Asian documentary filmmakers to network with decision makers from Japan and abroad to help secure funding for Japanese and Asian documentaries' production and support their broadcast, distribution, screening, and sales overseas.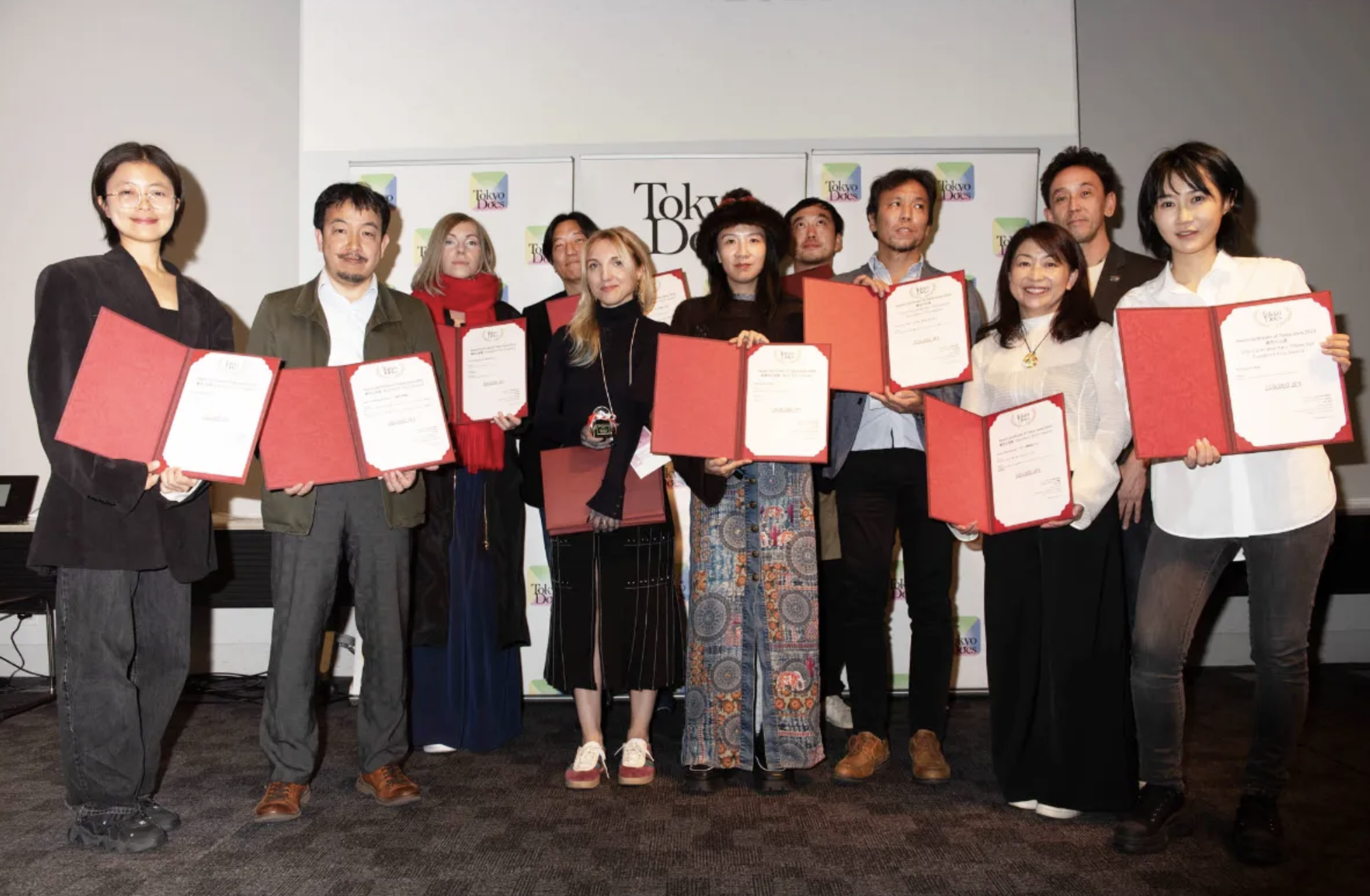 Tokyo Docs 2023 award winners