Sunny Side of the Doc x IMZ pitching sessions: official selections unveiled!
---
IMZ International Music + Media Centre, the global network for the performing arts film industry and host of Avant Première, joined forces with sunny side of the doc for the fourth time to showcase the best of performing arts documentaries and digital creations through two pitching sessions. Discover the lucky nominees who will pitch their project directly to international decision makers live in Berlin at Avant-Première 2023!
Two pitching opportunities
• Performing Arts Documentary Pitching Session:
We were interested in linear documentary stories exploring any aspect of the performing arts – be it an artist's portrait or a historical/genre specific documentary focusing on any music + dance content. We welcomed proposals in development or production, that combine quality, originality and innovation.
• Digital Creation Pitching Session:
We were looking for native web formats, new media narratives and multi-platform content projects, as well as projects in 360, VR, AR, XR, Binaural Sound or Big Format (Dome) films in the genre of performing arts.
Projects will be pitched live in Berlin at Avant Première in front of international renowned decision-makers. Winners of each category will have the chance to get automatically selected for the #SSD23 pitching sessions.
More info here.
Performing arts documentary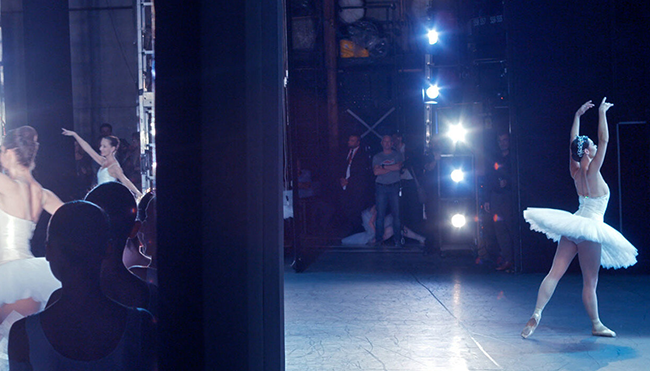 1. Swan Song
Dogwoof
Synopsis: SWAN SONG plunges viewers inside a world-leading ballet company as it mounts a momentous new production of the legendary Swan Lake. Staged by ballet icon Karen Kain, this legacy-defining production marks both her farewell to the National Ballet of Canada after 50 years and her debut ballet as a director. We will follow a group of characters from the company - the new face of ballet - telling their personal stories as the suspense builds toward opening night. Combining an intimate verité eye with an elevated cinematic approach, SWAN SONG is an all-access, immersive view of the new face of ballet, as a company of artists put everything on the line to achieve the pinnacle of their careers.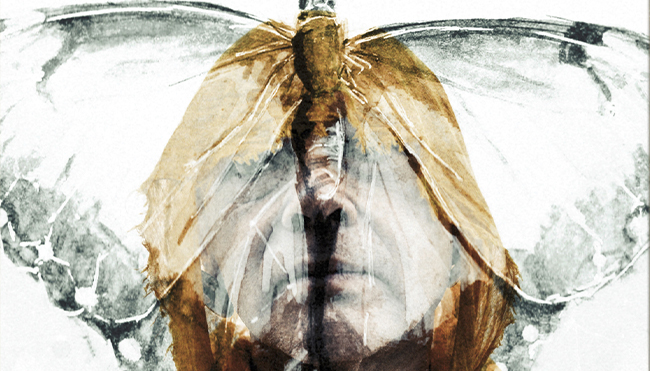 2. Sanctuary of Butterflies
Caminante Films
Synopsis: Musician and folk hero Luis Perez-Ixoneztli takes us on a journey to explore the ancient musical traditions of Mexico's Indigenous Peoples. In this visually striking, character-driven docuseries, Perez-Ixoneztli brings us face to face with shamans, elders, and communities who practice the rituals, songs, and languages of their ancestors. The characters he meets are sometimes the last living links to their traditions, while others persist in preserving their heritage in today's rapidly changing world. Luis' fascinating life and career, defined by the study of pre-Colombian culture and creating groundbreaking music, informs and compliments this journey.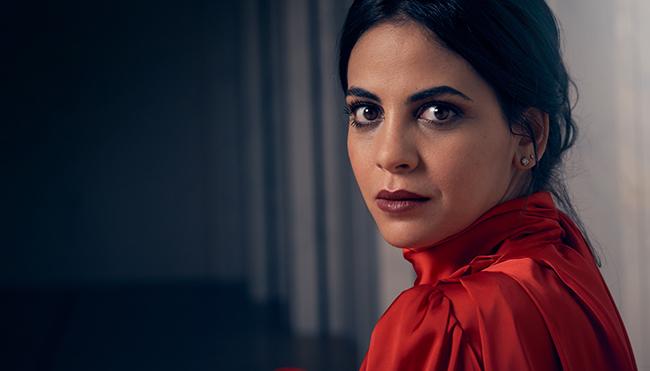 3. Fatma Said - Reviving a Forgotten Treasure
3B-Produktion – Büro für bewegtes Bild
Synopsis: The film follows acclaimed soprano Fatma Said on her relentless mission to save and pay tribute to a powerful treasure of Arabic culture that is threatened to disappear: the astonishingly creative work of Mohamed Abdelwahab. The singer, actor and composer, a legend in the Arab world, shaped the golden age of the Egyptian film musicals of the 1930s, 40s and 50s. But many of his works risk being lost because they were not written down or have come into the hands of speculators bent on exploiting copyrights. With her own artistic talent, Fatma Said uses unusual ways to track down Abdelwahab's music, save it from possible disappearance, celebrate it anew and rediscover it for new generations.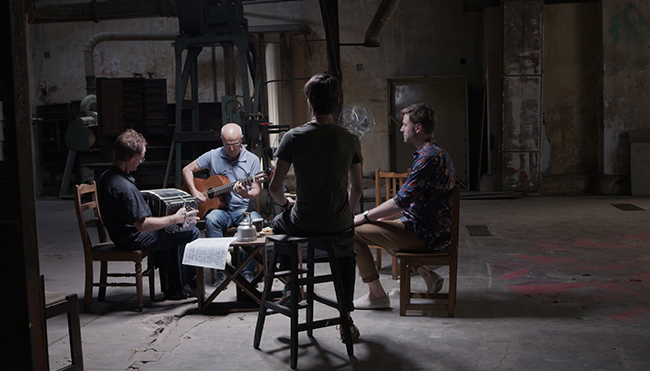 4. Breaking Music Series
AMC Networks International – Latin America
Synopsis: Classically trained artists go on different research trips to places of their choosing, financed by a patron that puts the condition that they have to return to their country and tell their trip with music in a live concert. In Breaking Music 01, the German baritone Benjamin Apple traveled to Buenos Aires to dive into Tango and compared it with the German Lied. In Breaking Music 02, the Latvian violin and cello players Kristine and Margarita Balanas fly to Brooklyn to immerse themselves in the world of Klezmer music. In Breaking Music 03, Sergio Trujillo - a Colombian choreographer living in New York – decides to investigate Bahian music and dance in Brazil guided by the musician Carlinhos Brown.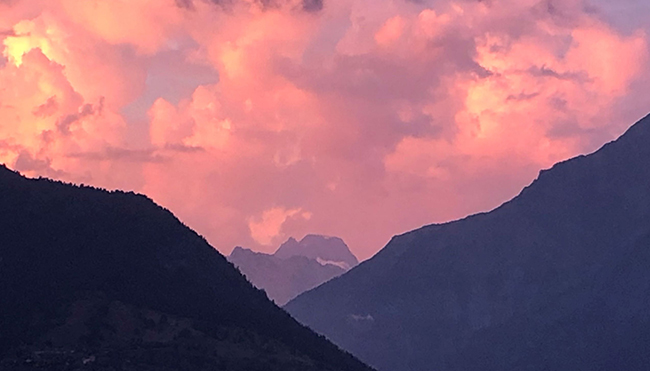 1. Mountain Symphony
sounding images
Synopsis: The film deconstructs the well-known postcard world of the Alps by approaching them through sounds. We experience a symphony of sounds; an expedition into a wonderful world of sounds; a concert of wind, rain, thunder, and the most diverse creatures; beauty - but also vulnerability. And destruction: cracking, rhythmic sounds of trees in drought stress combine to form a percussion concert, a soundtrack of climate change. The sounds of melting glaciers are a lament that creeps under the skin.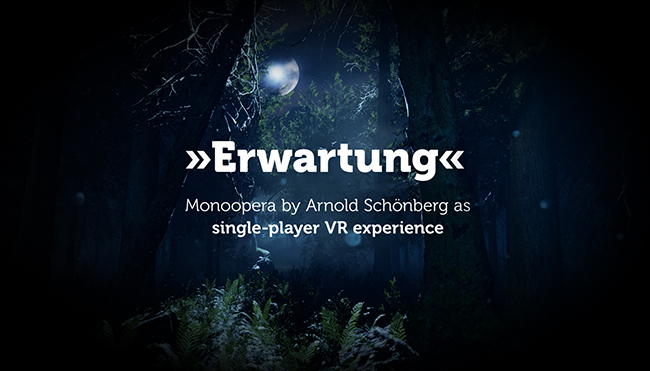 2. Erwartung - Mono Opera as Single - Player VR Game
Staatstheater Augsburg
Synopsis: "Erwartung" pushes the concept of immersion into opera into a new dimension; our single-player VR game allows users to not only passively experience Arnold Schoenberg's musical monodrama, but to play it, to embody its heroine and to interact with the story incompletely new ways. Immerse yourself in a mystical world, experience a psychedelic horror story and become part of Arnold Schoenberg's opera, "Erwartung." Experience opera as a 360° VR game!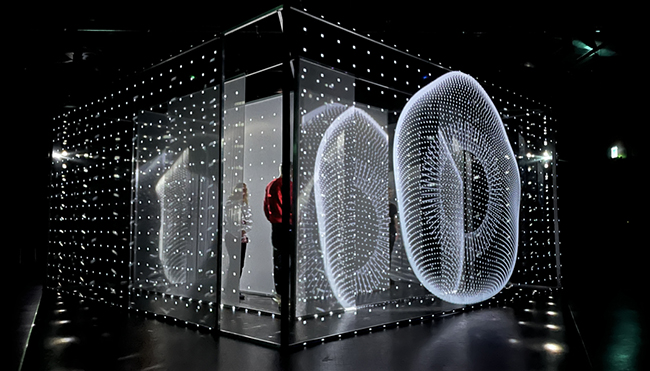 3. The Air Loom
FMR Production
Synopsis: THE AIR LOOM is exploring the new technologies defining our future, as we are letting them trace, track and collect our identity. Transgressing into the personal realm of our inner thoughts, doubts and demons, the installation piece examines the relationship between perception and paranoia, the self and its mirror image, exhibition, and voyeurism.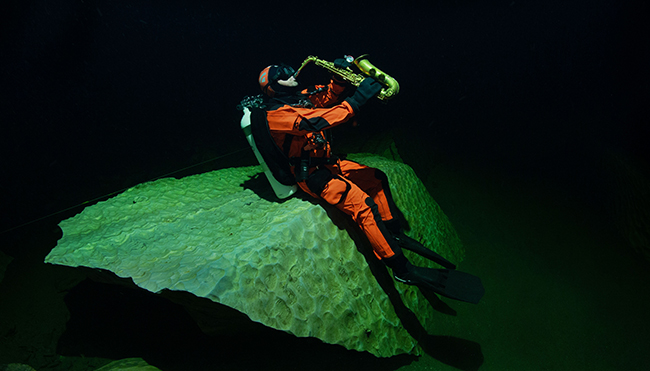 4. Cave Music
Bodø24: European Capital of Culture
Synopsis: On the Arctic Circle, a cave is located. Under the northern lights, musicians are preparing for a special event. The cold weather turns exhaled air into smoke as they prepare gear. They submerge through a cut hole into ice-cold water. At the surface, people see the light vanishing into the abyss. The musicians disappear into the veins of mother earth. In a white marble water system, they cave dive half a kilometer in what looks like extraterrestrial scenery to get to their venue. One with a saxophone, one with a double bass, and one as a DJ. They come to a massive hall and perform a concert for 30 divers. However, through VR, 10 million people are watching this globally - live
In association with our partner IMZ International Music + Media Centre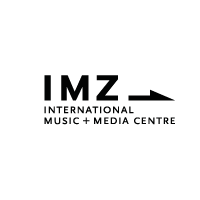 The Vienna-based IMZ International Music + Media Centre is a Nonprofit Organisation that was founded under the aegis of UNESCO in 1961 to preserve the performing arts as a cultural asset.
With this goal in mind, our mission is to promote the performing arts in and through audiovisual media in order to make music + dance performances available for future generations but also to reach + engage new audiences through the more easily accessible medium film.
As a global business network for more than 150 IMZ Member Organisations, the IMZ provides relevant information + opportunities for those active at the intersection of performing arts + media: leading film + TV production companies, public + private broadcasters, streaming platforms, distributors + record labels as well as opera houses, concert halls, orchestras and dance companies.