Sunny Side of the Doc x IMZ Pitching Sessions: Breaking Music Series & Mountain Symphony win the prizes
---
IMZ International Music + Media Centre, the global network for the performing arts film industry and host of Avant Première, joined forces with sunny side of the doc for the fourth time to showcase the best of performing arts documentaries and digital creations through two pitching sessions. Yesterday, the nominees pitched their project directly to international decision makers live in Berlin at Avant-Première 2023. This year, the "Breaking Music Series" and "Mountain Symphony" projects are the big winners of the annual pitching session.
About the pitching sessions
Avant Première was held in Berlin during the Berlinale, one of the largest public film festivals in the world, attracting tens of thousands of visitors from around the globe each year. It was a unique opportunity for the selected projects to meet the most sought-after decision makers from the performing arts and audiovisual industries.
On Monday, the eight selected projects were asked to pitch their documentary and digital creations to a panel of qualified decision makers and a jury composed of international experts.
Two projects stood out for their approach and won over the juries: Mountain Symphony produced by sounding images (Digital Creation) & Breaking Music Series produced by AMC Networks International (Performing Arts Documentary).
The two winners receive two free accreditations for Sunny Side of the Doc 2023 and a chance to take their project further.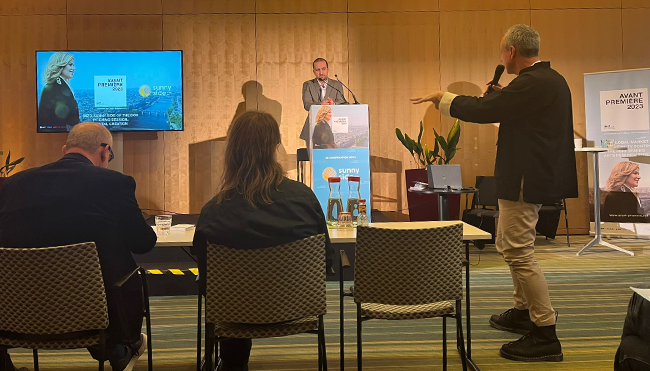 Best performing arts documentary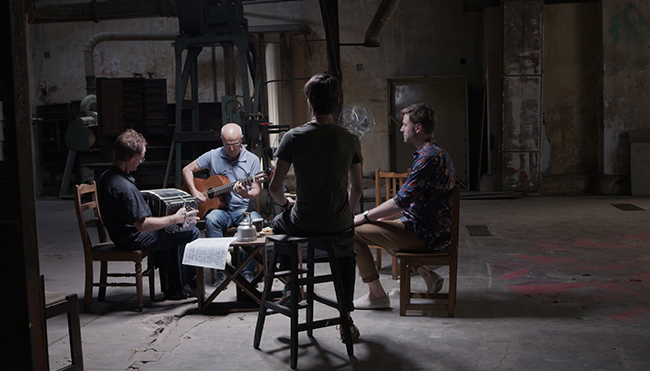 Breaking Music Series
AMC Networks International – Latin America
Synopsis: Classically trained artists go on different research trips to places of their choosing, financed by a patron that puts the condition that they have to return to their country and tell their trip with music in a live concert. In Breaking Music 01, the German baritone Benjamin Apple traveled to Buenos Aires to dive into Tango and compared it with the German Lied. In Breaking Music 02, the Latvian violin and cello players Kristine and Margarita Balanas fly to Brooklyn to immerse themselves in the world of Klezmer music. In Breaking Music 03, Sergio Trujillo - a Colombian choreographer living in New York – decides to investigate Bahian music and dance in Brazil guided by the musician Carlinhos Brown.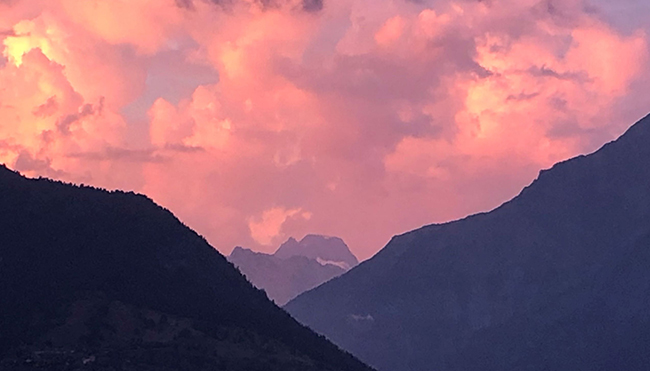 Mountain Symphony
sounding images
Synopsis: The film deconstructs the well-known postcard world of the Alps by approaching them through sounds. We experience a symphony of sounds; an expedition into a wonderful world of sounds; a concert of wind, rain, thunder, and the most diverse creatures; beauty - but also vulnerability. And destruction: cracking, rhythmic sounds of trees in drought stress combine to form a percussion concert, a soundtrack of climate change. The sounds of melting glaciers are a lament that creeps under the skin.
The juries:
The two Juries consist of 4-5 internationally renowned experts + decision makers from the realm of performing arts documentary films and digital creation.
Expert Jury Digital Creation:
- Enrica Damini, Project Specialist Digital Transformation, European Broadcasting Union
- Sönke Kirchhof, CEO + Executive Producer, INVR.SPACE
- Kay Meseberg, Head of Mission Innovation, ARTE
- Martin Zimper, Professor + Head of Cast/ Audiovisual Media, Zürich University of the Arts
Expert Jury Performing Arts Documentary:
- Agnė Biliūnaitė, Сulture Editor-in-Chief, LRT - Lithuanian National Radio and Television
- Emma Cahusac, Commissioning Editor for Arts, Music and Dance, BBC Factual TV
- Patrick Mao Huang, Producer, Flash Forward Entertainment
- Jyrki Nokkonen, Acquisitions Executive Music and Entertainment, YLE – Finnish Broadcasting
- Coralie Petit, Commissioning Editor, ARTE France
In association with our partner IMZ International Music + Media Centre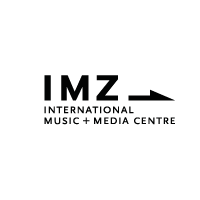 The Vienna-based IMZ International Music + Media Centre is a Nonprofit Organisation that was founded under the aegis of UNESCO in 1961 to preserve the performing arts as a cultural asset.
With this goal in mind, our mission is to promote the performing arts in and through audiovisual media in order to make music + dance performances available for future generations but also to reach + engage new audiences through the more easily accessible medium film.
As a global business network for more than 150 IMZ Member Organisations, the IMZ provides relevant information + opportunities for those active at the intersection of performing arts + media: leading film + TV production companies, public + private broadcasters, streaming platforms, distributors + record labels as well as opera houses, concert halls, orchestras and dance companies.