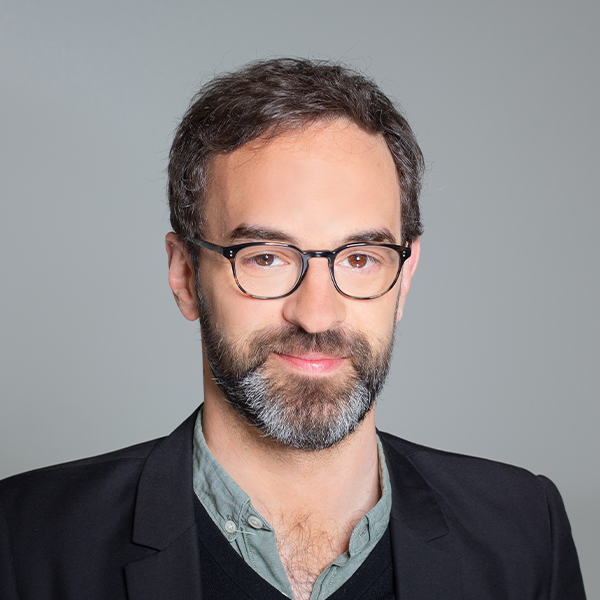 Antonio GRIGOLINI

Head of Documentaries
France Télévisions (France)
---
What are your expectations and objectives for this 34th edition of Sunny Side of the Doc? What will be your highlights not to be missed during these 4 days of the market?
The main objective is to present our expectations and the state of our thinking on documentaries in our offer, to gather feedback and continue the dialogue with all the stakeholders present at the SSD. It is also, quite simply, an opportunity to take the pulse of the sector and meet new people.
Audience is the main thread of the 2023 edition, why do you think this topic is crucial for you, your company and the documentary industry as a whole? In your company, which documentary audiences do you want to target and where?
For us, the question of audience is very specific. Since we aim to be universal, we cannot and shouldn't focus on a particular audience. This is our specificity, dictated by our missions. As a result, we cannot be satisfied with exclusively affinity-based approaches, because universality is not compatible with "niches", whether algorithmic or editorial. Therefore, we need to swim against the tidal waves that tend to fragment audiences -- thanks to the strength of our offer and the plurality of our linear and non-linear channels. Documentary is perfectly capable of creating opportunities for different audiences to come together, and this is one of its many 'superpowers'.
2023 is the Year of the Documentary in France. On this occasion, can you tell us the challenges - in your opinion - of producing and distributing documentaries internationally today?
Among the challenges, it undoubtedly has the capacity and desire to work in co-creative. This is what we want to encourage with Global Doc.
We are convinced that integrating new actors contributes to the vivacity of the sector. How would you present / explain - in a few words - Sunny Side of the Doc to those who do not know about the marketplace yet?
It's one of the best places in the world to develop a story you want to tell.