Matchmaking Basque by Sunny Side of the Doc
---
Our commitment to careful matchmaking between international producers, sales agents or industry experts remains intact. Throughout the year, our team aims to keep fostering international cooperation, new business and creative partnerships around projects with global appeal. Next month, Sunny Side of the Doc will help interconnect Basque filmmakers from Zineuskadi with international producers, distributors, and other film professionals.
About the matchmaking session
The matchmaking session will take place on 9 May and will support naturally the development of six factual and documentary projects coming from Basque country looking for international partners. Project holders will also benefit from exclusive mentoring to further develop their creation.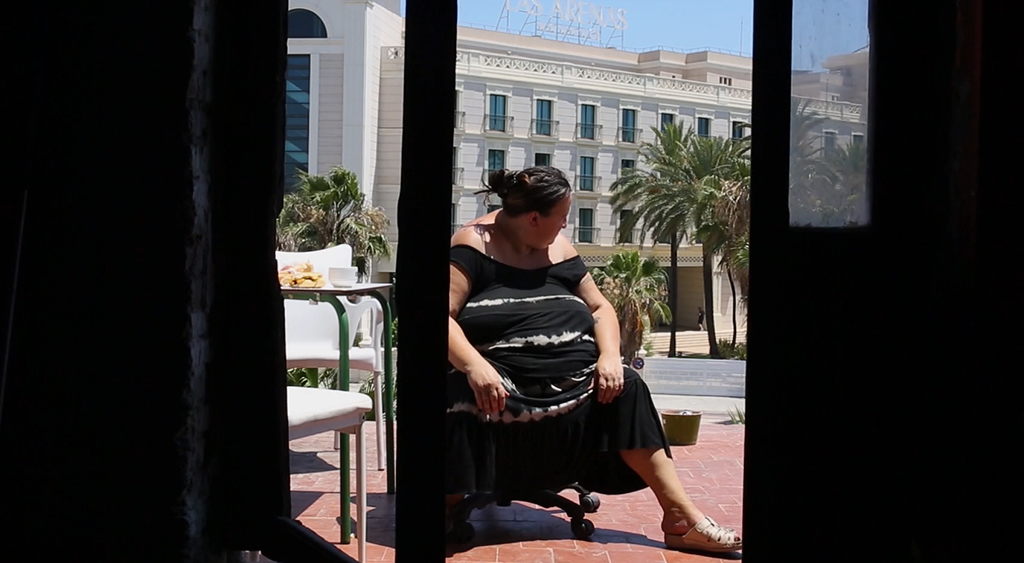 Angels Street
Produced by: Limbus Filmak
Logline: "We are in Cabanyal, Valencia, the last fishermen's neighbourhood on the Spanish coast to be gentrified. In a dilapidated building in Angels Street, Silvia, a filmmaker, bought a cheap flat that has become a trap. She has been waiting four years to make it habitable. The cold war between her neighbours (an insolvent gypsy woman, a schizophrenic, and an investment family), and the bureaucracy have made it impossible.
Her purchase contract with the Town Hall forced her to restore it in less than a year, so she could lose her flat and her money at any moment. While she awaits permission to start construction work, she decides to take advantage of the situation by making a film."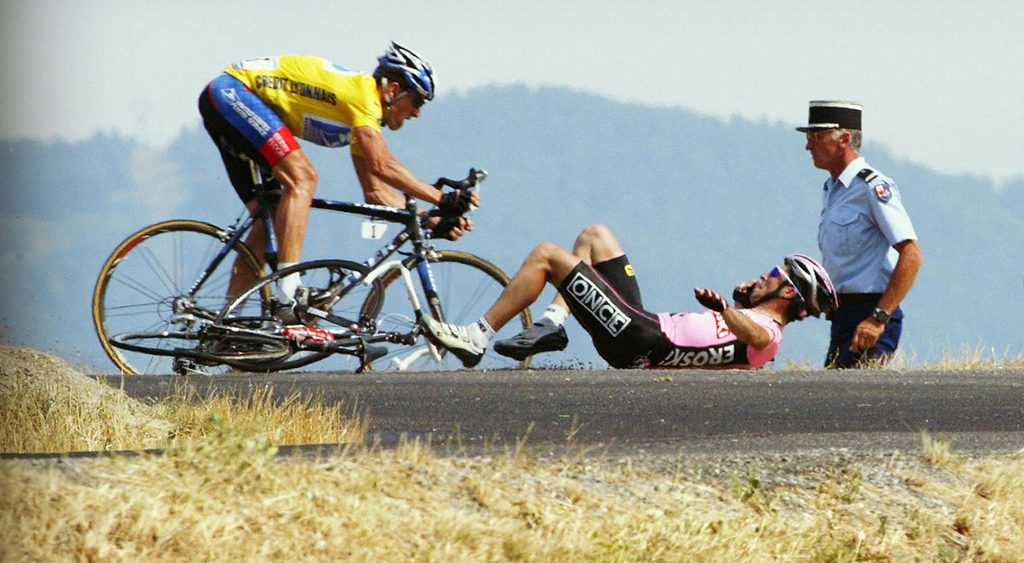 Beloki
Produced by: Iñigo Lezertua
Logline: "When the closest was to achieve his dream to win the Tour de France, Joseba Beloki saw himself with his bones broken and his dreams shattered in a ditch. All the cycling lovers remember that crash. This movie is the inner story of that Tour of 2003. This is a tale about how to tie in a bed was the only way to relieve an unbearable pressure."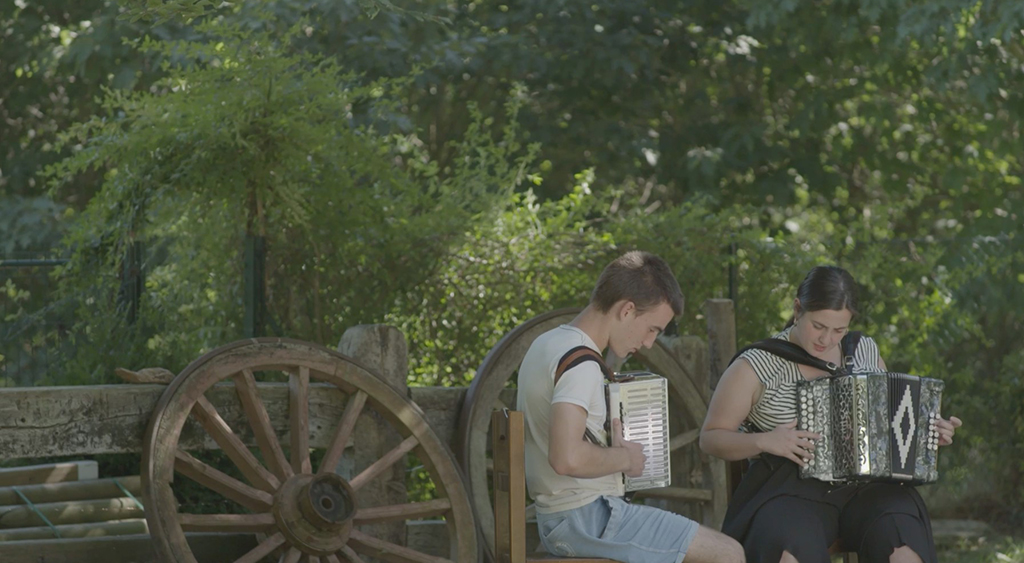 Aire!
Produced by: Bideografik and Marmoka Films
Logline: "Summer is finally here. A group of young people look anxiously out of the window of a van as they approach a house lost in the middle of a forest. They don't know what is going to happen, just that they will have to create a musical piece inspired by the figure of Maurizia Aldeiturriaga , an iconic and revolutionary tambourine player of the early 20th century and they will do it together with other young people they don't know yet. For two weeks the sound of the Gralla, the Bagpipe, the Trikitixa, the Alboka,the Drum, the Tambourine and the Violin will mix with the echoes of the wild nature of the Arratia Valley. Accompanied by 3 experts in popular music, the youngsters will dive into a creative work where they will learn to share and to feel music in a different way.
The intensity, passion and harmony that will grow throughout this process will make them reflect, strengthen their bonds with each other, mature musically and question their way of looking at the world around them. Aire! is a hymn to life, freedom and the future of a generation that wants to be taken into account."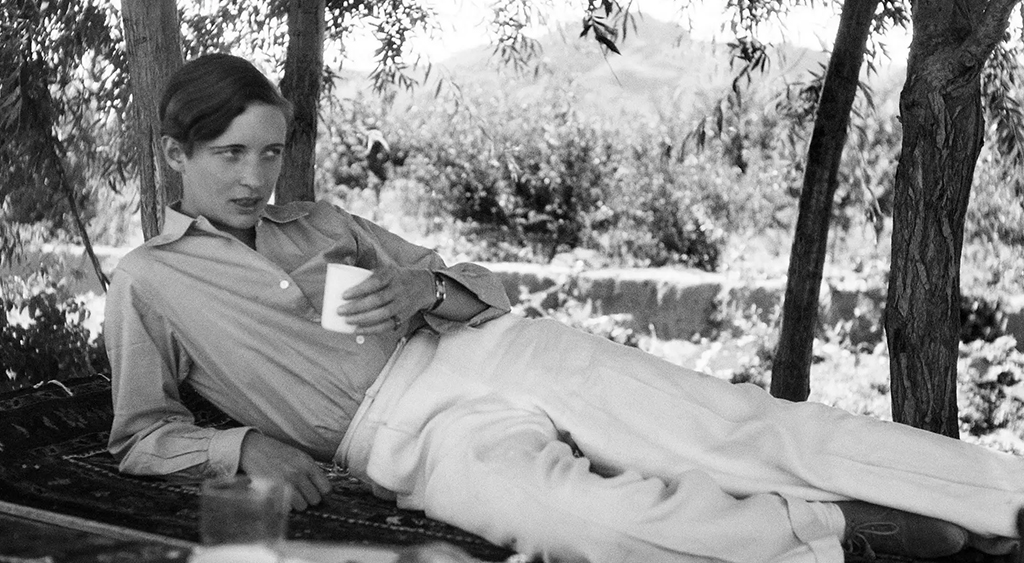 All the Roads are Open
Produced by: Marmoka Films and Pimpi&Nella Films
Logline: "Following the clues left by the photographs and writings of Annemarie Schwarzenbach and Marianne Breslauer, we will travel through Europe to reconstruct the traces of the gazes of two women united by their search and curiosity for life."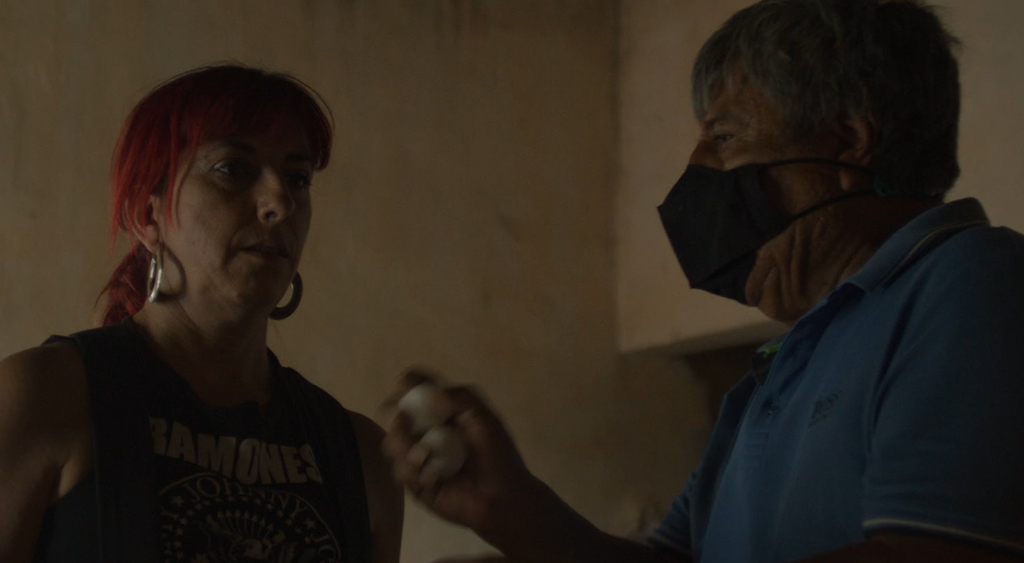 The loss of magic
Produced by: Limbus Filmak
Logline: "It is spring and a drought is destroying the area, causing numerous fires in the natural park surrounding the Tepozteco valley. Tourists, who used to crowd the town's streets, seem to have fled the area. Natalia, owner of the small restaurant Cardamomo, is nervous about the lack of customers, so she goes to a shaman for a spiritual cleansing. During the session, the sorcerer reveals to her that she will not have peace until she manages to clarify what happened in her restaurant years ago, the famous Cardamomo case that jumped to the public opinion from the social networks.Natalia then decides to go to a famous local medium, Doña Sarita, who communicates with extra-terrestrial beings, to find the truth."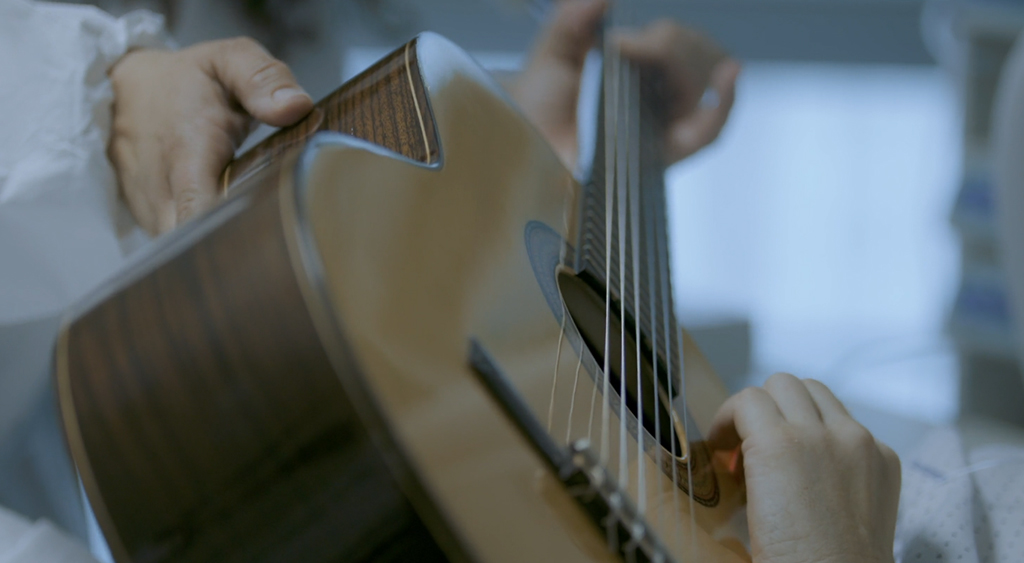 Tuning Silences
Produced by: Maluta
Logline: "Tuning Silences is a multilingual documentary that proposes a journey through the life cycle of people. From intrauterine life, from birth to death. Through different soundscapes, along the vital phases we go through. It emphasizes the value of music as a source of health, also on an emotional and spiritual level. It wants to discover the role of music therapy in different disease processes. It claims the importance of listening as the basis of human communication and coexistence. Active listening connects human beings in an effective and affective way."