Categories
Discover the selected projects in our 7 pitching sessions.
global issues
global issues
jury members:
Clara Vuillermoz (Point du Jour-Les films du balibari)
Danielle McCarthy (Screen Tasmania)
Barbara Bouillon (ARTE GEIE)
Cash Prize: €3,000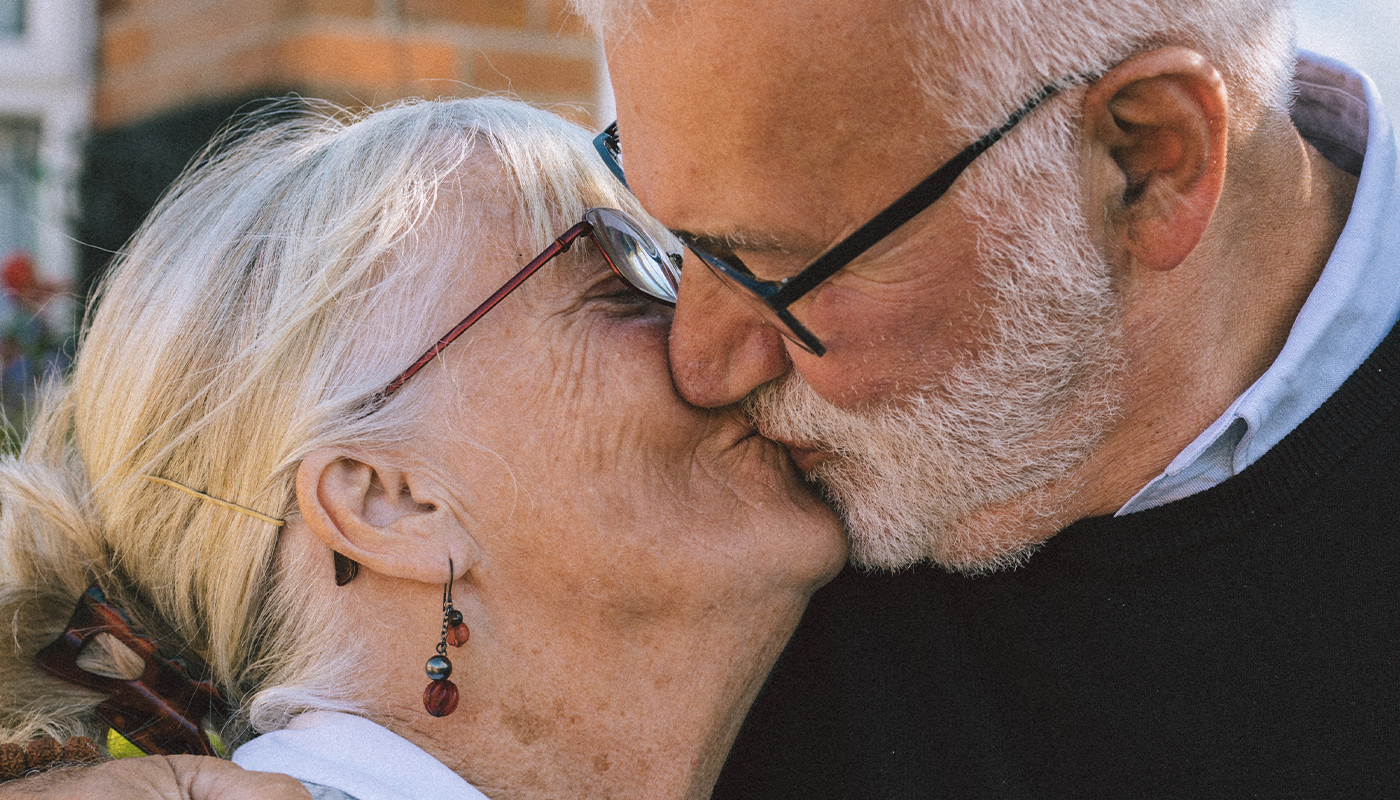 Winner
This is a Quiet Love
Produced by: Curious North Productions Ltd (Ireland)
Directed by: Garry Keane 
Logline: In this intimate feature documentary, four Deaf couples share the stories of how they met and fell in love. Together, these cinematic love letters weave a rich tapestry of Deaf experience over a period of 70 years.
Jury's word
"The pitch itself revealed a strong team and chemistry between the producer and director. It's an early stage development project and we want to encourage its international potential. It's a warm, inclusive and positive project. The love stories of the protagonists are connected to a bigger picture : historical, social, diversity."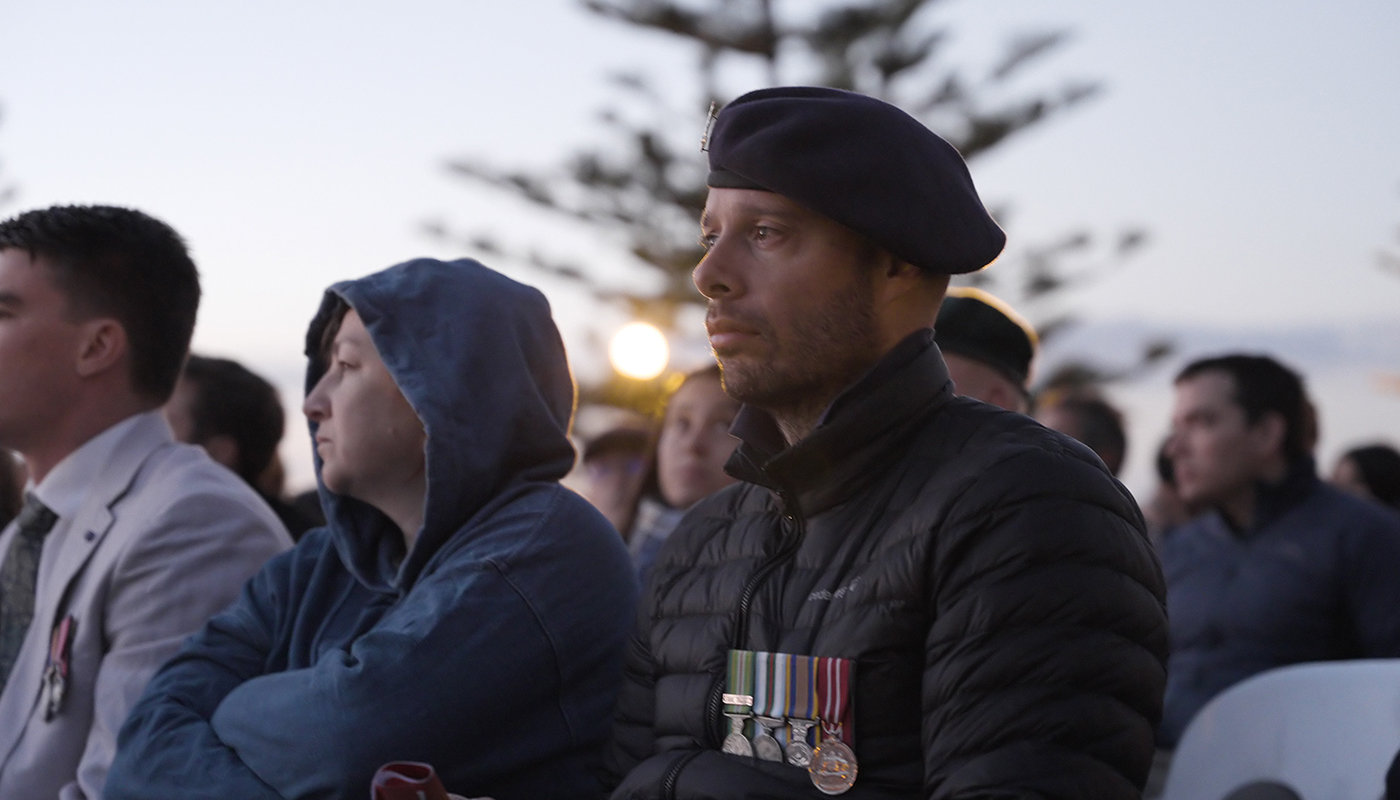 Climate Wars
Produced by: Tremoniamedia Filmproduktion GmbH (Germany)
Directed by: Johan Gabrielsson
Logline: A soldier-turned-activist explores future security threats and the military's increasing role within a changing climate.
SPECIAL PRIZE
DocEdge: All Access passes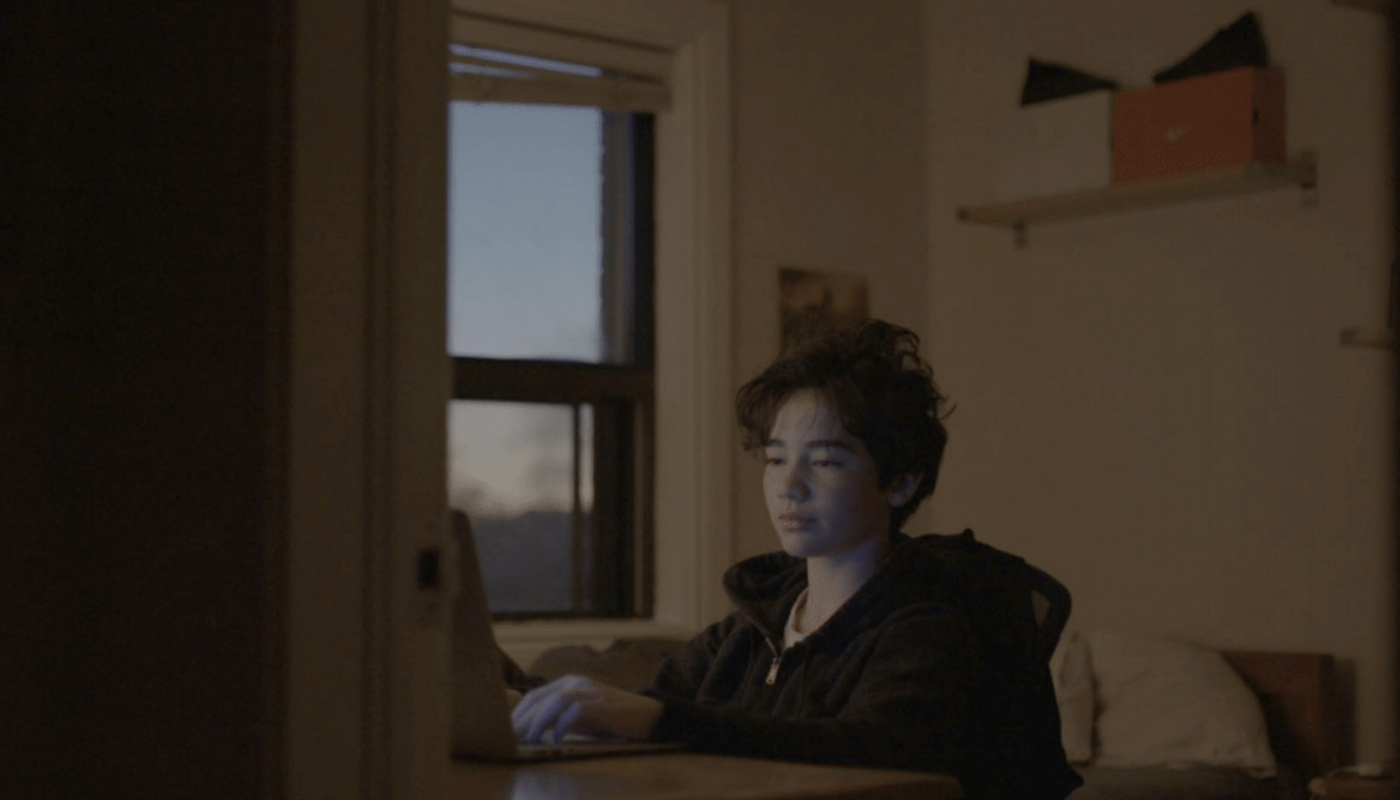 Dark Side of the Metaverse
Produced by: Fathom Film Group (Canada)
Directed by: Susan Schafer
Logline: When Alex and friends dive into Roblox, Minecraft and Fortnite, they discover a dark side of the metaverse – sexual predators, guns, online casinos and Nazi uniforms. Alex teams up with a group of young people to uncover the truth behind the lack of regulations and spark a global conversation about child safety across the metaverse.
Grains of Paradise
Produced by: Väki Films (Finland), Les Films D'un Jour (France), Pilumpiku Production (Burkina Faso)
Directed by: Jenni Kivistö, Jussi Rastas
Logline: Reaching from Finland, Sibiry wants his Burkinabe home village to take their future into their own hands, at the same time freeing Sibiry from an unrealistic status he did not wish for.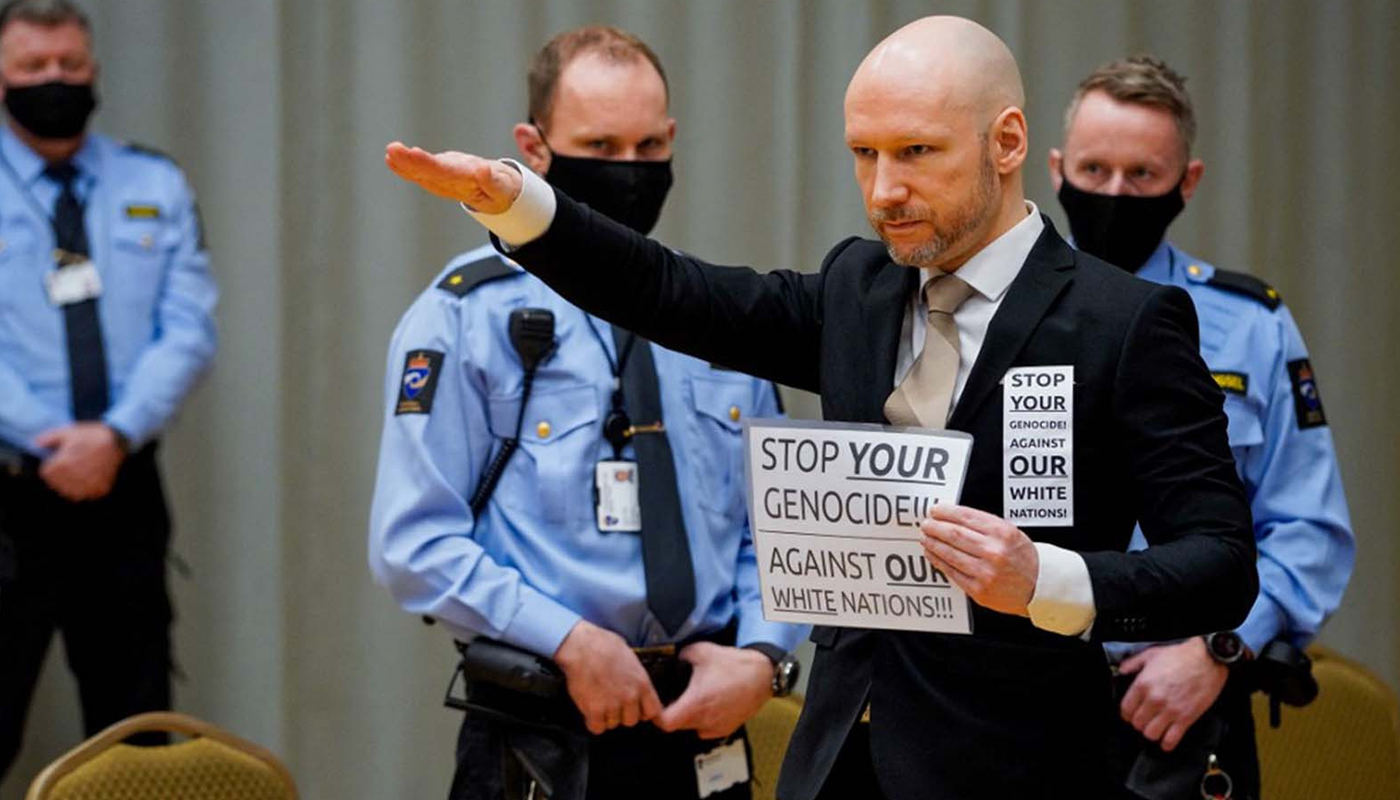 Right-Wing Extremism: The New Terrorist Threat
Produced by: Roche Productions (France)
Directed by: Magali Serre
Logline: Often underestimated, sometimes ignored, the threat of ultra-right-wing terrorism continues to grow in Western societies. Emerging in tandem with populism, conspiracy theorists and far-right parties, it raises the risk of mass killings and large-scale attacks.
SPECIAL PRIZE
Impact Social Club's "Digital Impact Prize": Mentorship in digital strategy to help optimize the reach and influence of their work. Two half-day sessions for a consulting phase and a follow-up phase.
Value: €3000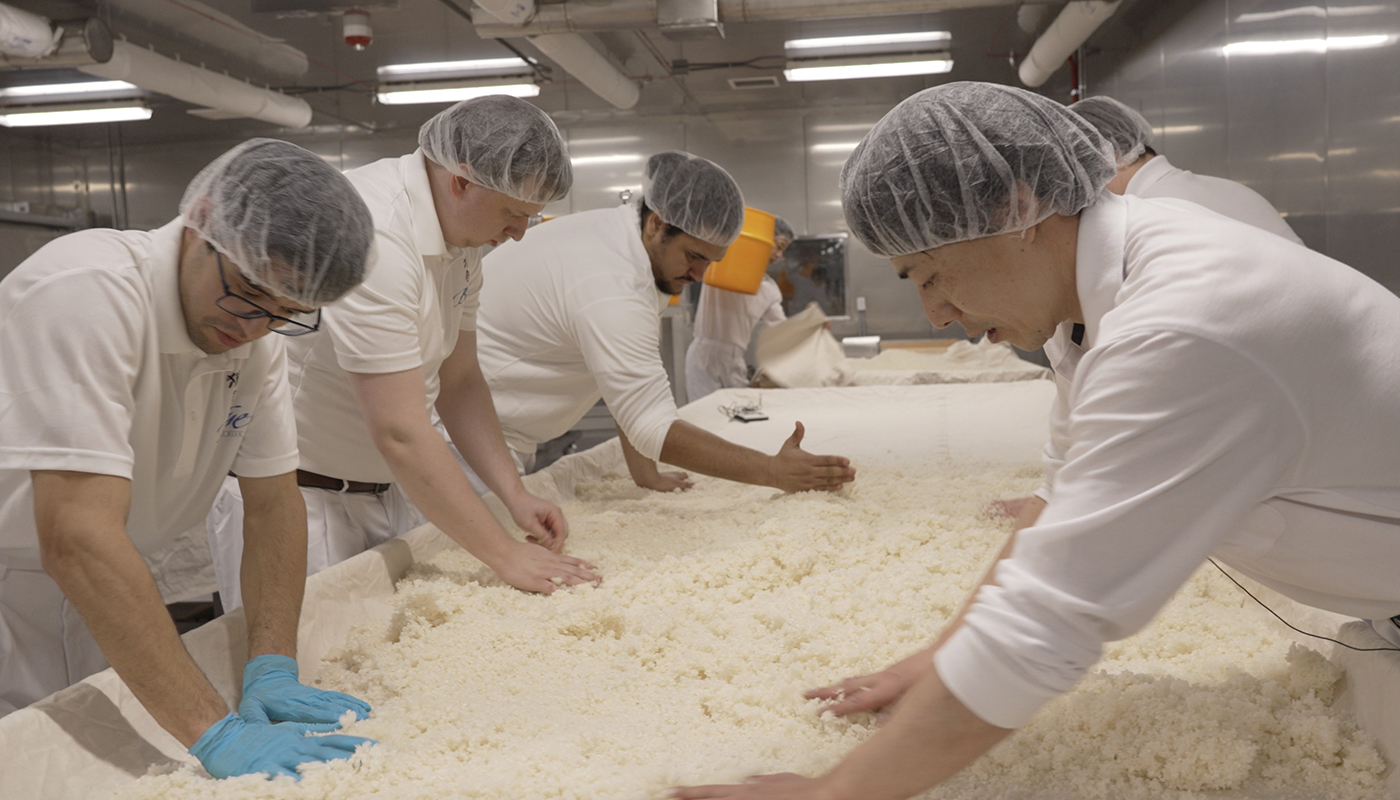 Shaking Up Sake
Produced by: Ritornello Films Llc (Japan)
Directed by: Mikako Ito
Logline: A 250-year-old Japanese sake brewery in a deep mountain and a large US Arkansas farm join forces to revolutionize global dining.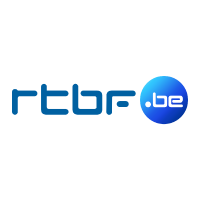 a word from the pitch sponsor
RTBF
"Instant information provokes us, awakens our fears and reveals our anxieties. However, our reflections must be based on other sources. Questioning, analysing, decoding, multiplying perspectives and views to avoid a single thought and develop our opinions, even if they are contradictory or disturbing for a moment. For RTBF, it is essential to encourage and support initiatives that contribute to breaking down barriers and allow a better understanding of our world, in all its complexity. The necessary step back, the unique angle of view, the longer-term perspective, but also the creativity in the film-maker's eye are all necessary additions that avoid monochromy and enrich these snapshots of life that document in a different way our ever-changing world." – Vincent Godfroid, head of documentary acquisitions RTBF
nature & conservation
nature & conservation
jury members:
Kirstie McLure (Big Wave Tv)
Nicolas Deschamps (Troisième Oeil)
Gunnar Dedio (LOOKSFilm)
Cash Prize: €3,000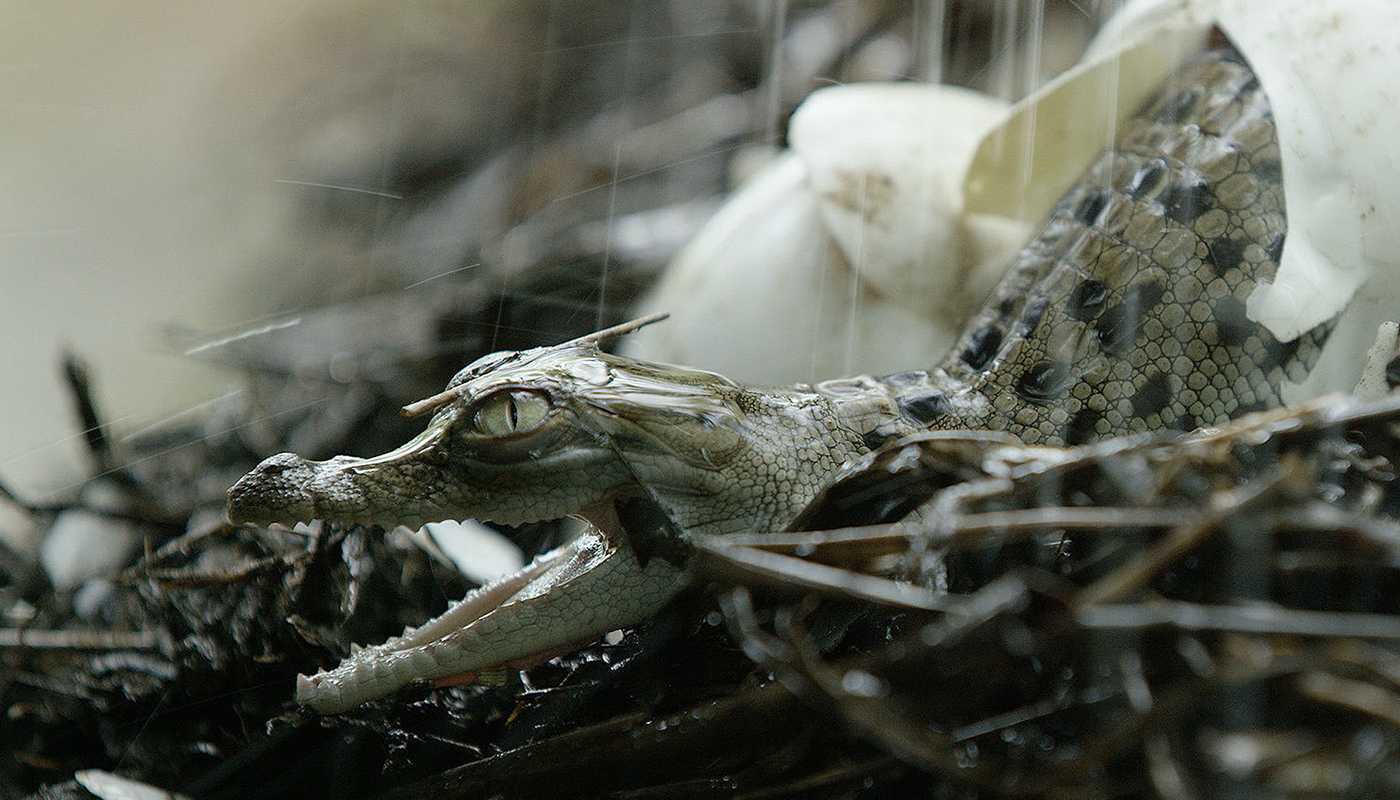 Produced by: Wild Pacific Media (Australia)
Directed by: Nick Robinson
Logline: The Kimberley is Australia's wild frontier. This vast, inaccessible landscape is a biological ark, a refuge for countless species and the front line of biodiversity conservation. Experience a year in the lives of the unique animals that call The Kimberley home, and follow the experts working to save the incredible biodiversity of the region.
Jury's word
"This is a great story in unique environment. We can't wait to see this interaction in little scenes with indigenous people and nature."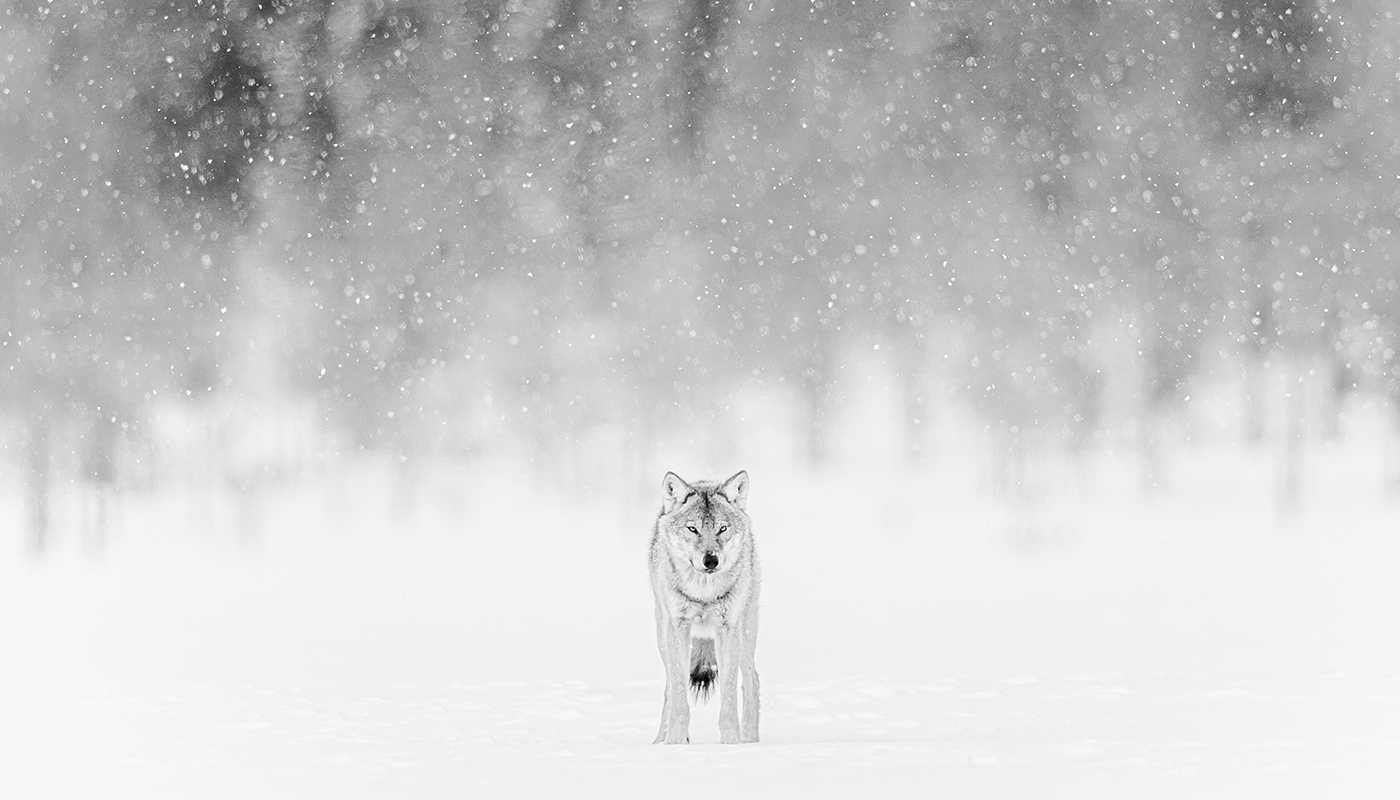 A Year Among Wolves
Produced by: Le Cinquième Rêve (France), Belgica Films (Belgium)
Directed by: Tanguy Dumortier, Olivier Larrey
Logline: To observe and share the life of a pack of wild wolves.
A dream for Yves the painter and Olivier the photographer…
In the no man's land between Finland and Russia, they wait for the pack in a lookout of a few square meters. Throughout the seasons, motionless and silent in the middle of a wilderness, they immerse in the wolves life.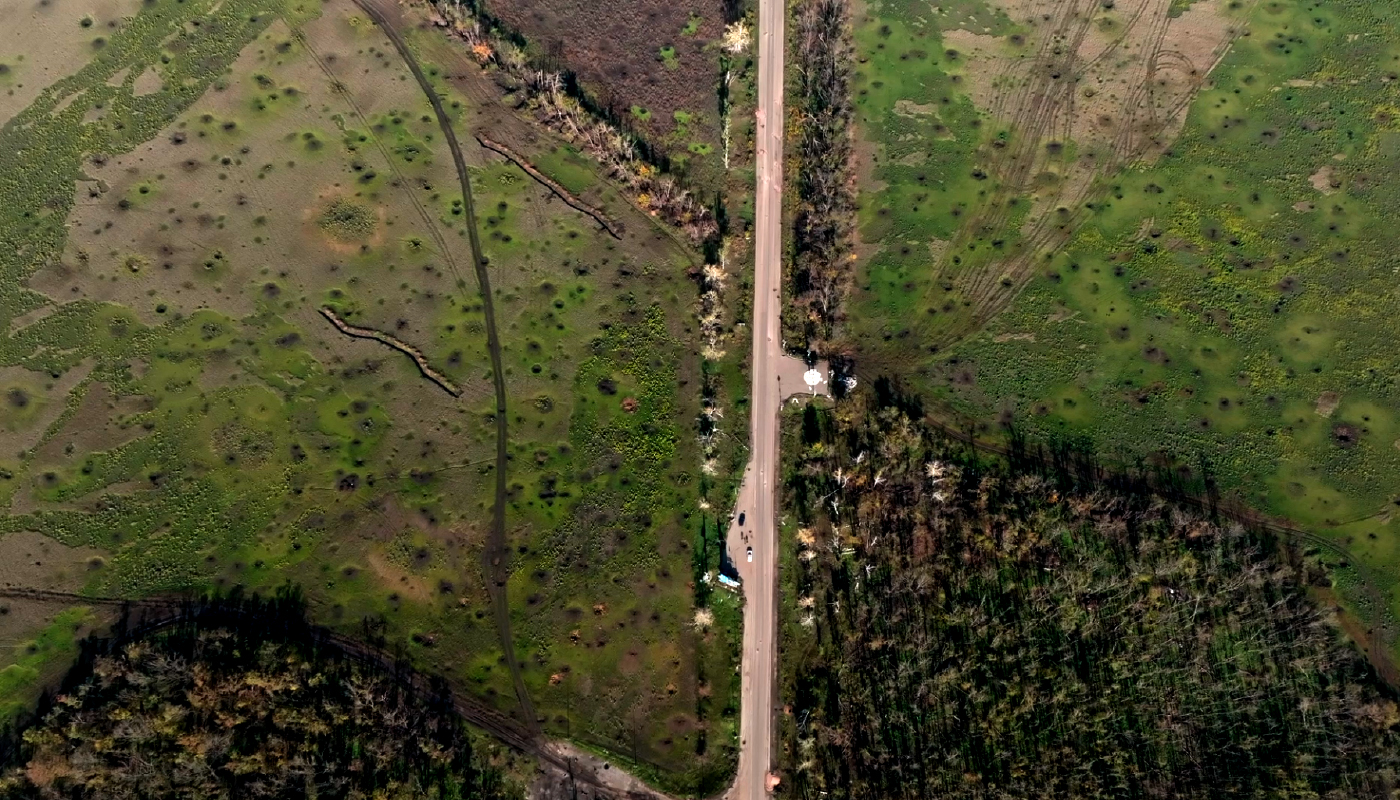 Divia
Produced by: UP UA Studio (Ukraine), Gogol Film (Poland)
Directed by: Hreshko Dmytro
Logline: Since the beginning of Russia's full-scale invasion, the state of Ukrainian nature has been deteriorating catastrophically. Thousands of kilometers of mutilated land, poisonous rivers, mined fields and forests. Wild and abandoned domestic animals are on the verge of survival. The scale of the tragedy is immense with no hope of a quick resolution.
SPECIAL PRIZE
Institute of Documentary Film Award: The team will be invited to east doc platform, will be part of the selected projects, receive industry passes to East Doc Platform and have tailor-made meetings scheduled for them by the IDF team.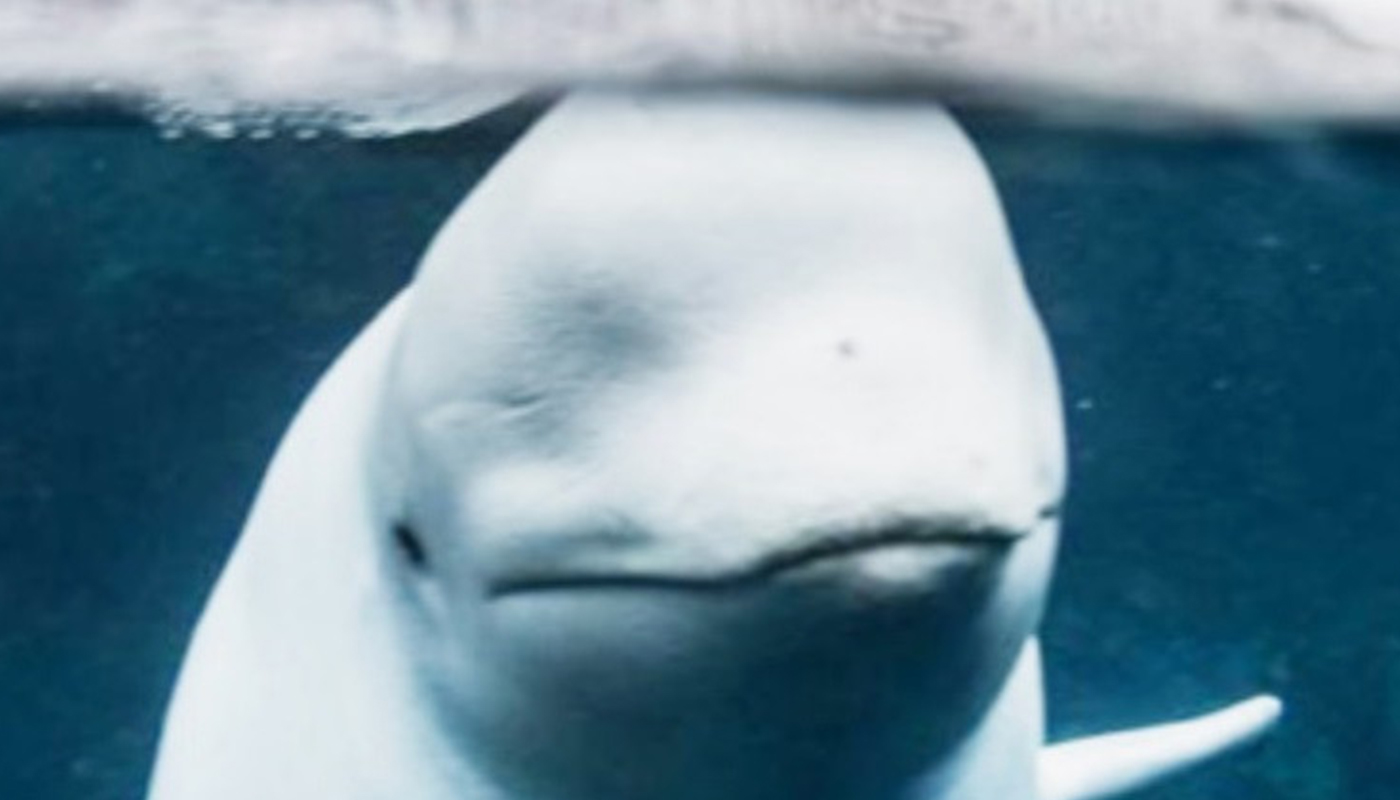 First Contact
Produced by: IMAGISSIME (France)
Directed by: Jérôme Delafosse, Fabrice Schnoller
Logline: In Northern Norway, a beluga whale escaped from a secret Russian military base becomes a gigantic social media phenomenon and sees his life endangered. Fascinated by him, a French scientist and his daughter, a repentant Norwegian whaler and a former aqua park trainer decide to save him at all costs. But in the end, who will really save whom?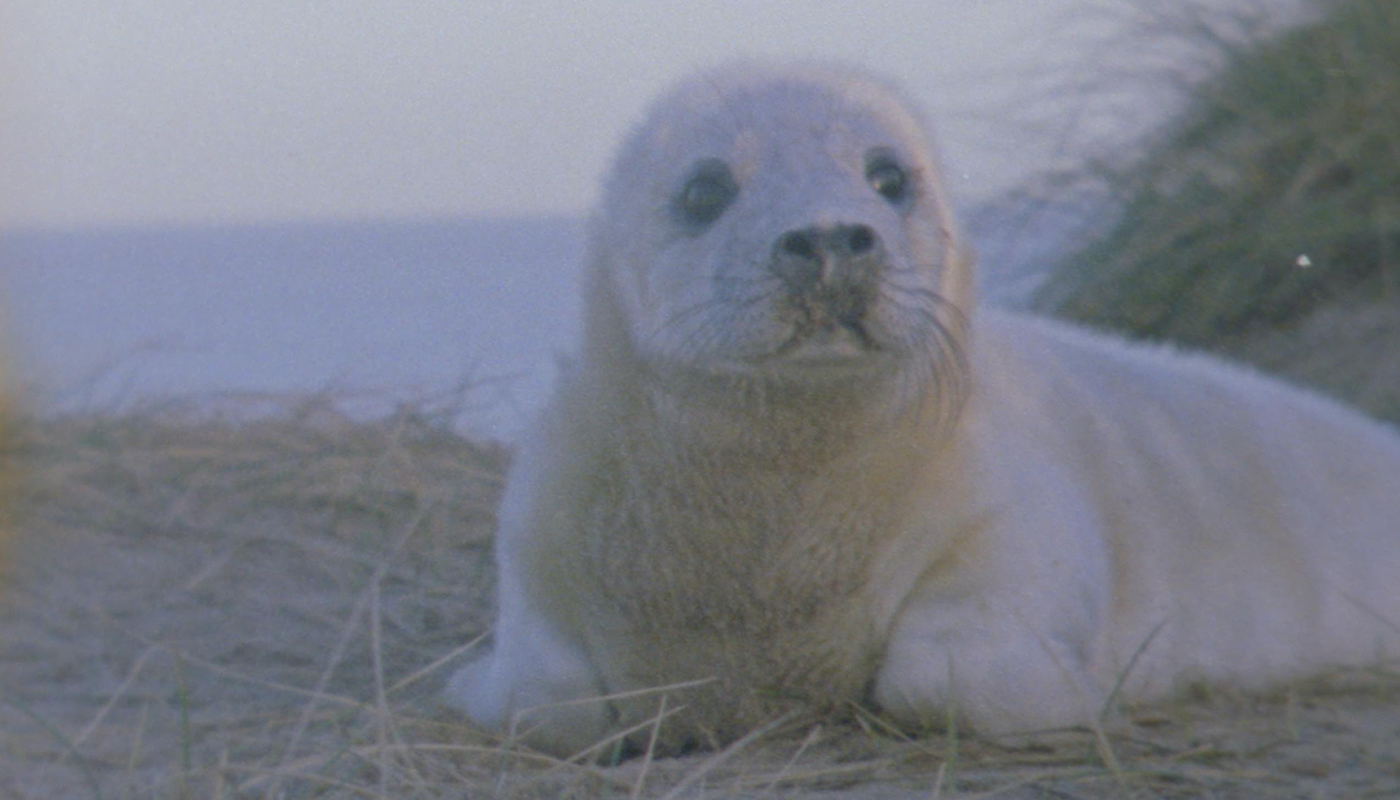 Super Nature
Produced by: Nature Hunter Film Ltd. (United Kingdom)
Directed by: Ed Sayers
Logline: A celebration of wildlife created on Super 8 by people connecting across the globe. A cinematic film using music and voice to take us on a journey where diverse filmmakers share local stories. We are all connected through nature with each other, and a more harmonious existence benefits us all.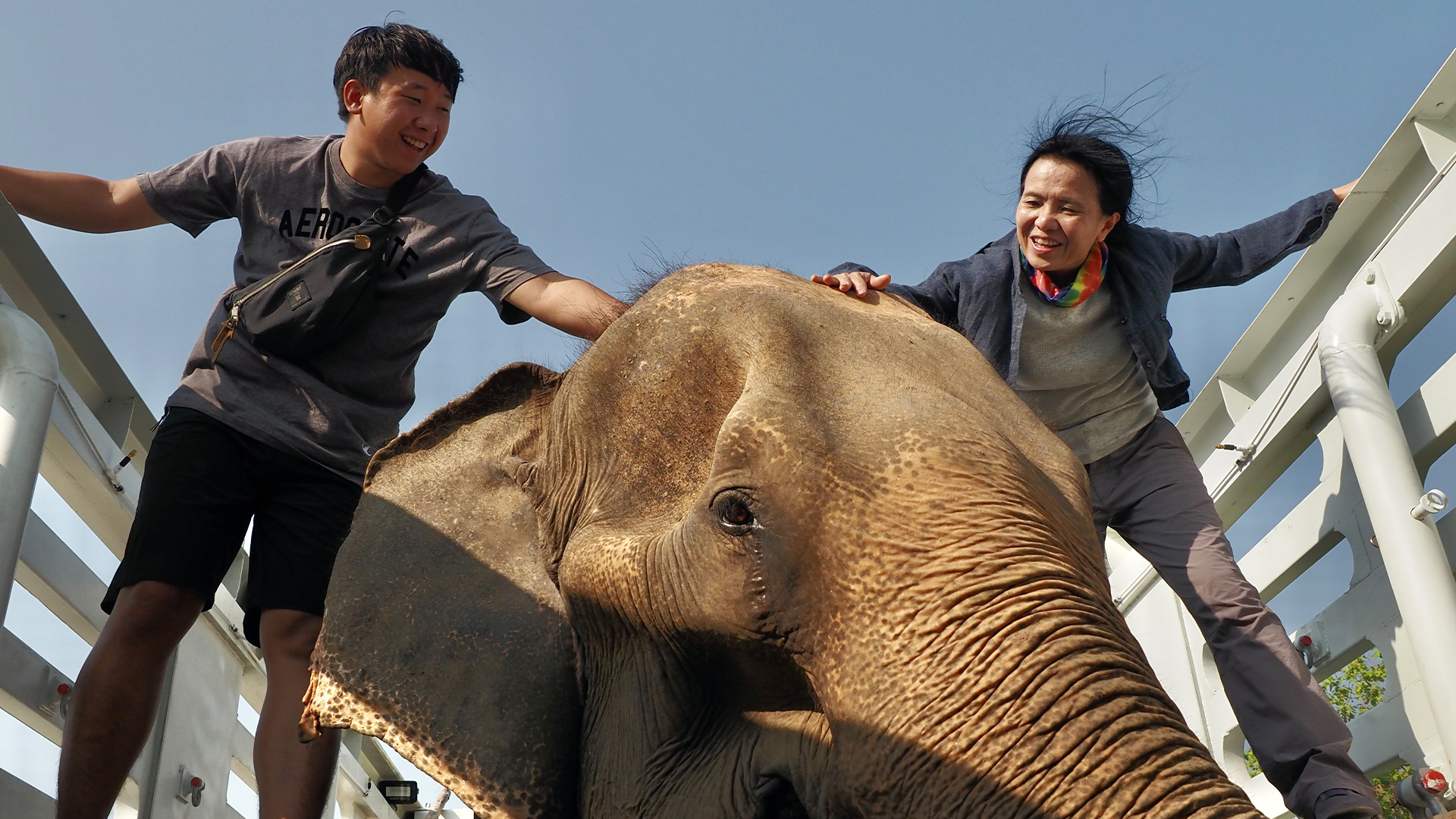 Unspoken Souls - The Elephant's Alarm for Our Future
Produced by: KM Tomyam Co., LTD. (Thailand)
Directed by: Koh Okuno, Mieko Saho
Logline: After 20 years of pushing Thailand's tourism industry to end its abuse of domesticated elephants, Lek must set her eyes on the future. While fostering a new generation to inherit her will, she strives to protect the remaining forests that elephants and people depend on. Her challenge symbolizes the world's struggle to build a sustainable future.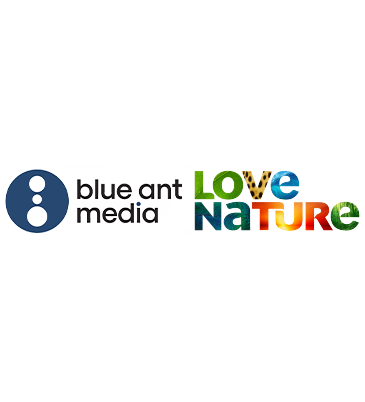 a word from the pitch sponsor
Blue Ant International & Love Nature
"Love Nature takes viewers on a journey into the natural world. Our productions combine stunning visuals with compelling storytelling to create a unique and insightful look at the world around us. Along with Blue ant International, Love Nature is proud to sponsor the Nature & Conservation Pitch."
Alison Barrat, SVP, Production & Development, Love Nature
jury members:
Valérie Abita (Sombrero & Co )
Clare Birks (Oxford Scientific Films)
Sam Joyce (TVF International)
Cash Prize: €3,000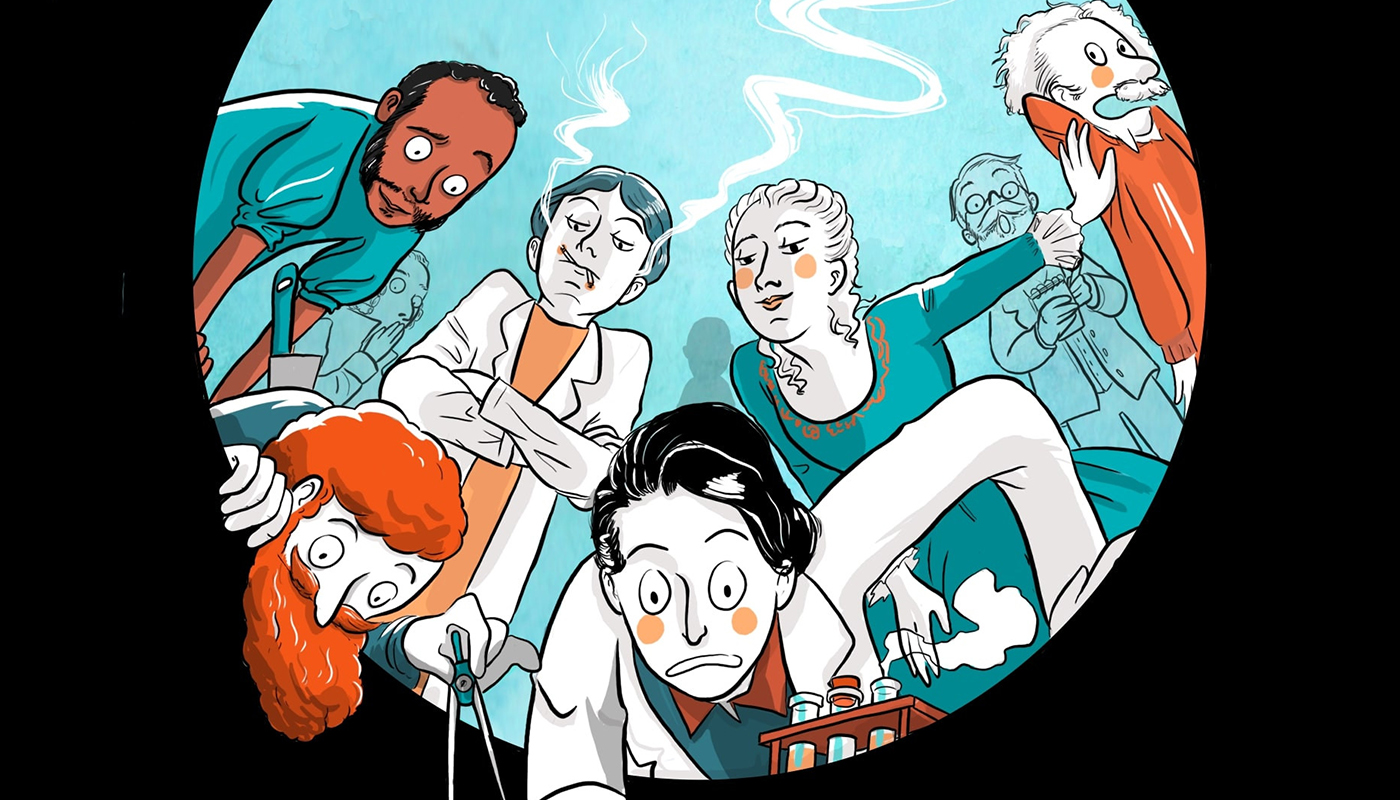 Winner
Science's forgotten people
Produced by: Good to Know S.A.S. (France)
Directed by: Laurence Thiriat
Logline: What if history of science was not what you think?
Great discoveries have not always been made by those we think of. This series of short animated documentaries deals with the amazing stories of eminent scientists who, despite their research and great discoveries, were not recognized by their peers for various reasons (discriminations, etc).
Jury's word
"We were Impressed by the passion of the production team to create a refreshingly original project which used humour to shine a light on important, untold stories of scientists and their discoveries. The project offers a clear proposition, and is smartly conceived with regards to its format, its audience, and its intended mission."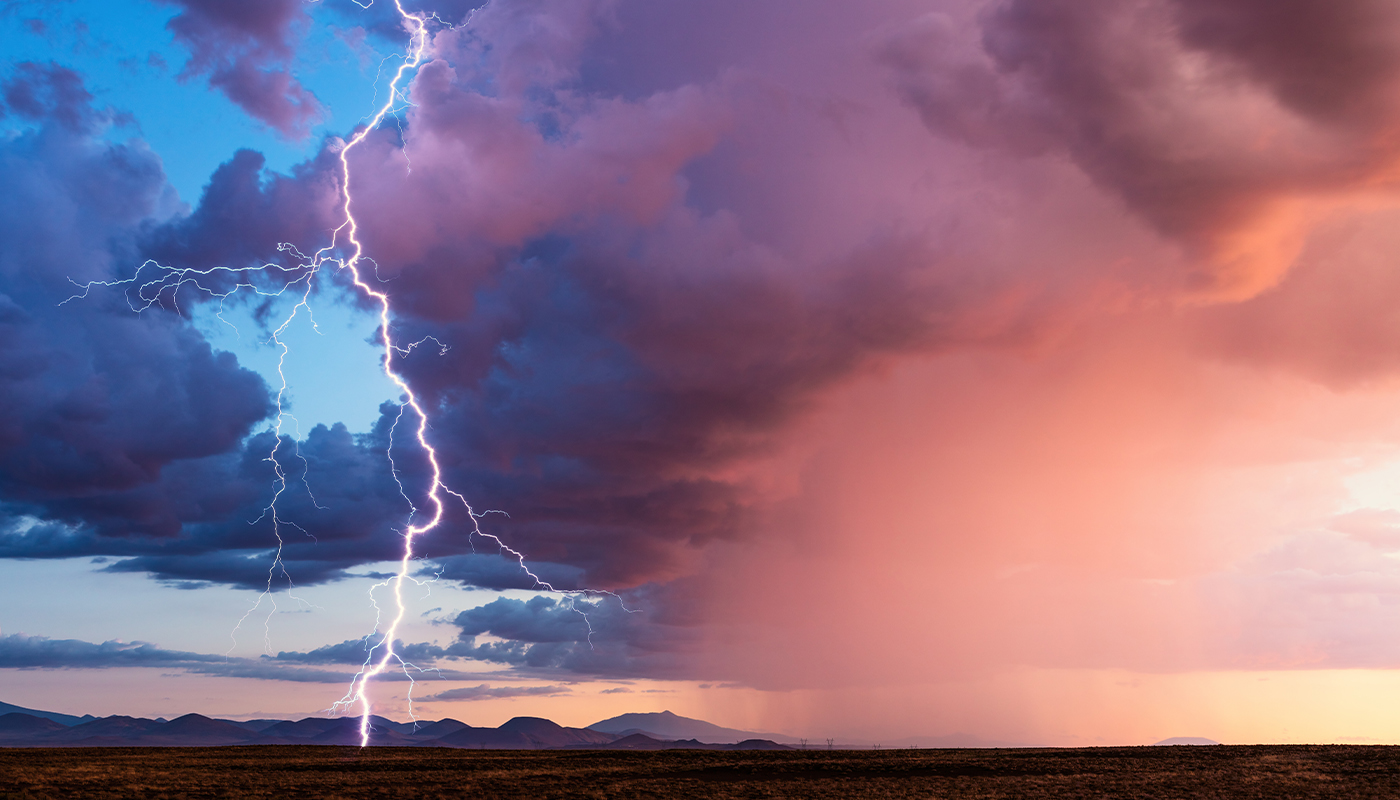 Bolts from the blue – the secrets of lightning
Produced by: CAPA (France)
Directed by: François Tribolet
Logline: What if life was sparked by lightning? After millennia of fascination and mystery, a community of scientists and experts are about to unravel the true nature of lightning, unveil its power and perhaps even… Its role in the emergence of life on Earth.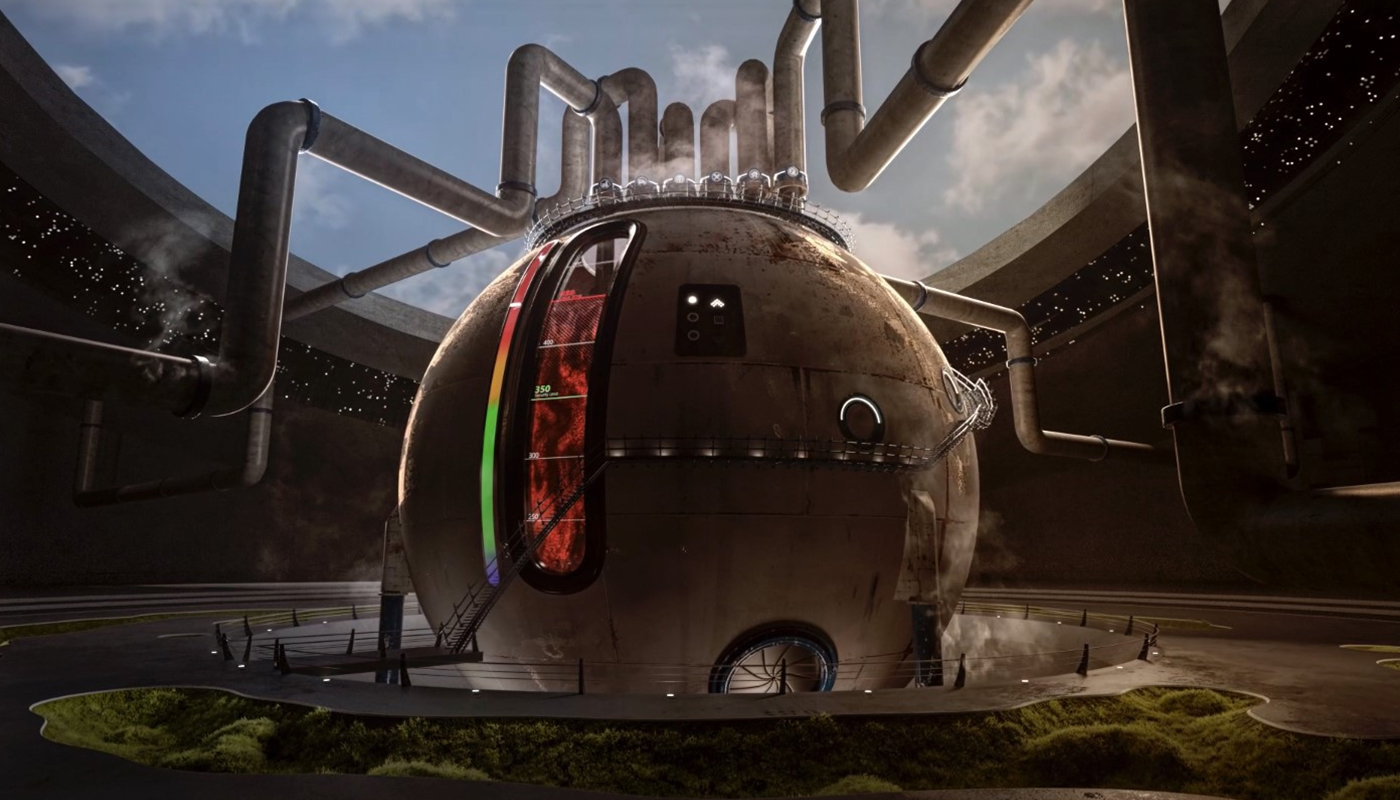 HOPE! The greatest opportunity ever
Produced by: El Gatoverde Producciones (Spain)
Directed by: Álvaro Ron
Logline: Stunning images, a pioneering simulator, and some of the best experts worldwide will join our trip toward a more fair and sustainable society. A docuseries about the solutions that may allow us to reverse the climate crisis on time. Or not. HOPE! focuses on successful solutions tested worldwide but also looks at some of the trouble ahead of us.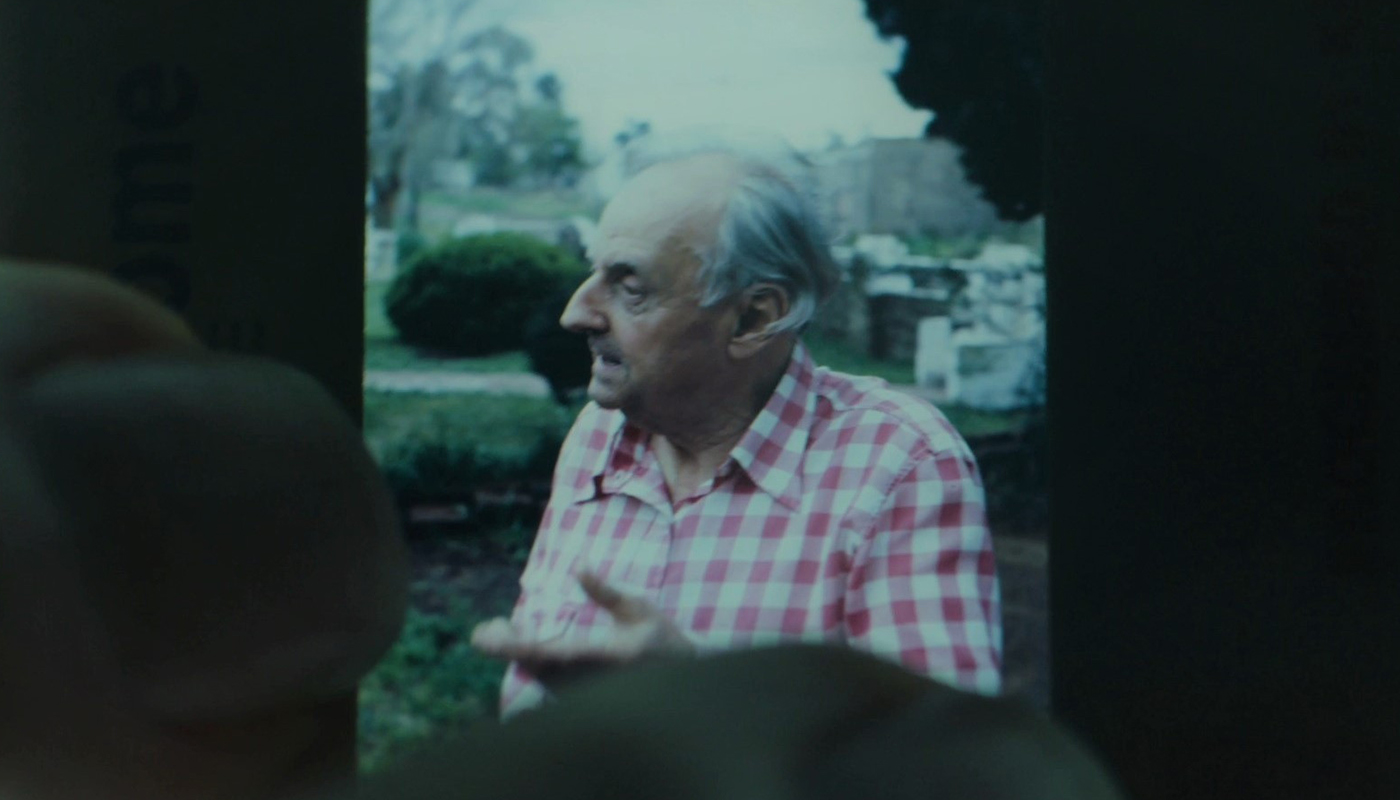 The Opposite Direction
Produced by: Hormiga Argentina (Argentina)
Directed by: Julia Castro
Logline: On Huemul Island, Patagonia Argentina, undergrowth cover the laboratories of Ronald Richter, the man who wanted to create a new sun there. The undergrowth also covers the history, but the legend is only the shadow of the truth.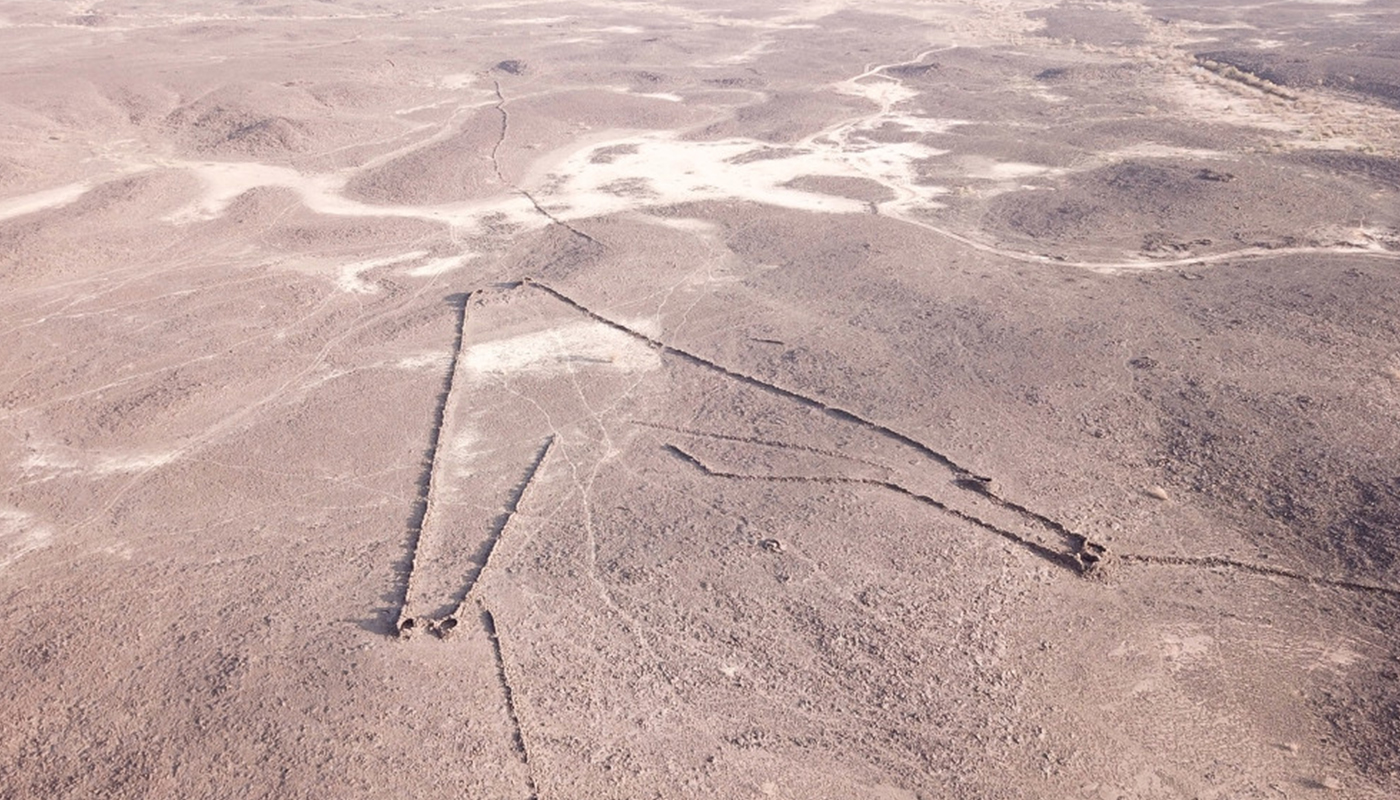 The mystery of the desert kites
Produced by: Ma drogue à moi (MDAM) (France)
Directed by: Nathalie Laville
Logline: In northern Saudi Arabia and southern Jordan, there are thousands of mysterious geometric structures, the shape of which, when seen from the sky, are reminiscent of huge kites. The most ancient of these gigantic stone alignments were created in around 7000 BC.
This makes them some of the oldest structures in human history. Who built them? And why?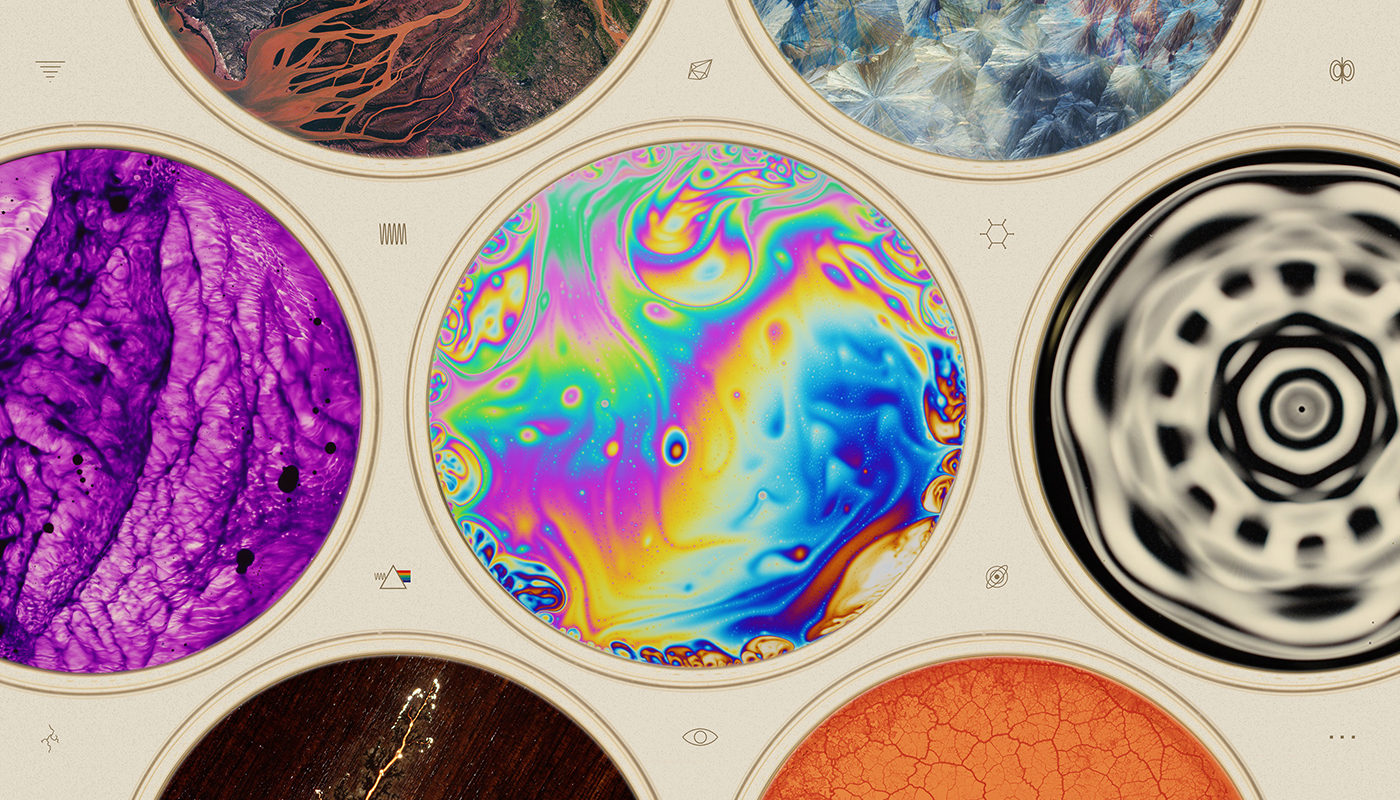 Phenomena
Produced by: Mashup Pictures (Australia)
Directed by: Josef Gatti
Logline: Phenomena is an experimental documentary feature film where science and art collide to uncover naturally occurring patterns and the forces and elements that create them. An ambitious, visually stunning, and psychedelic journey through the fabric of the universe that explores the connections that bind us and the natural world together, leading to a new perspective on our place in the universe.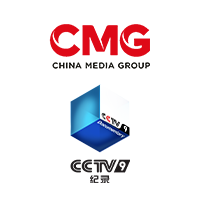 a word from the pitch sponsor
CCTV9
"It was in the Science pitching session of the Sunny Side of the Doc 2019 that CCTV-9 Documentary's proposal of China's lunar exploration project and international cooperation made its debut on international media. Four years later, after the global pandemic, BEYOND THE FAR SIDE: the Dawn of the Space Revolution, an international coop documentary has been completed. CCTV-9 Documentary took this opportunity to participate in the Sunny Side of the Doc once again, with more in-depth cooperation with the Science pitching session. As China's largest professional documentary channel operated by CMG Film,Drama and Documentary Programming Center (CMG FDDPC), science has always been an important theme of our consistent interest. We look forward to more international cooperation projects in the future."
jury members:
Marketa Stinglova (Czech Television)
Josette D. Normandeau (Ideacom)
Fernando Dias (Grifa Filmes)
Cash Prize: €3,000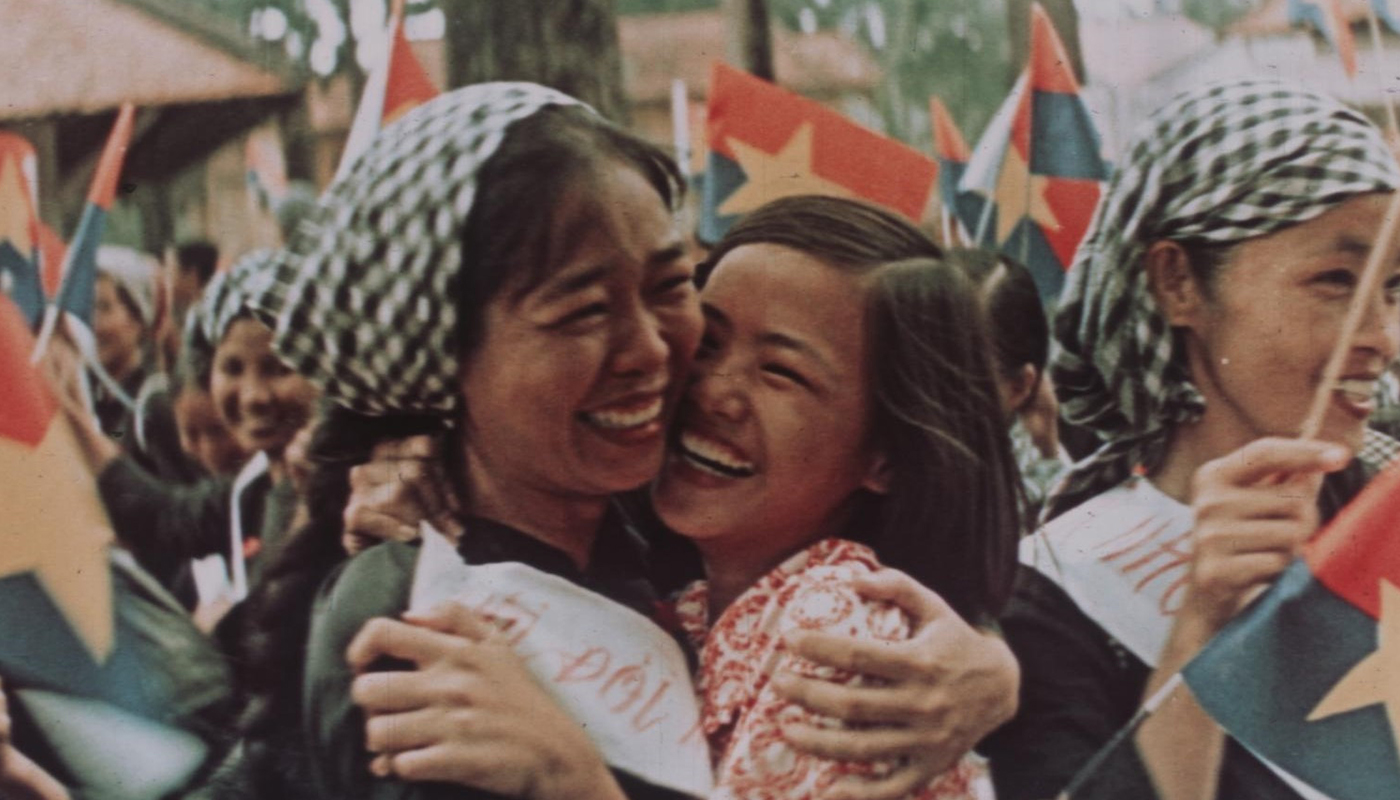 Winner
Vietnam – Our Voice Unheard
Produced by: LOOKS Film & TV Produktionen GmbH (Germany)
Directed by: Lucio Mollica 
Logline: Between 1945 and 1975, the Vietnamese fought against the French, the Americans and among themselves, in fratricide wars that changed the world. With unprecedented access to Vietnamese archives and witnesses from all sides, the series looks at the history of this country from the perspective of the Vietnamese women and men who lived through it.
Jury's word:
"Incredible access to unknown archives, the digital work that was put into accessing it… and the point of view! Bravo."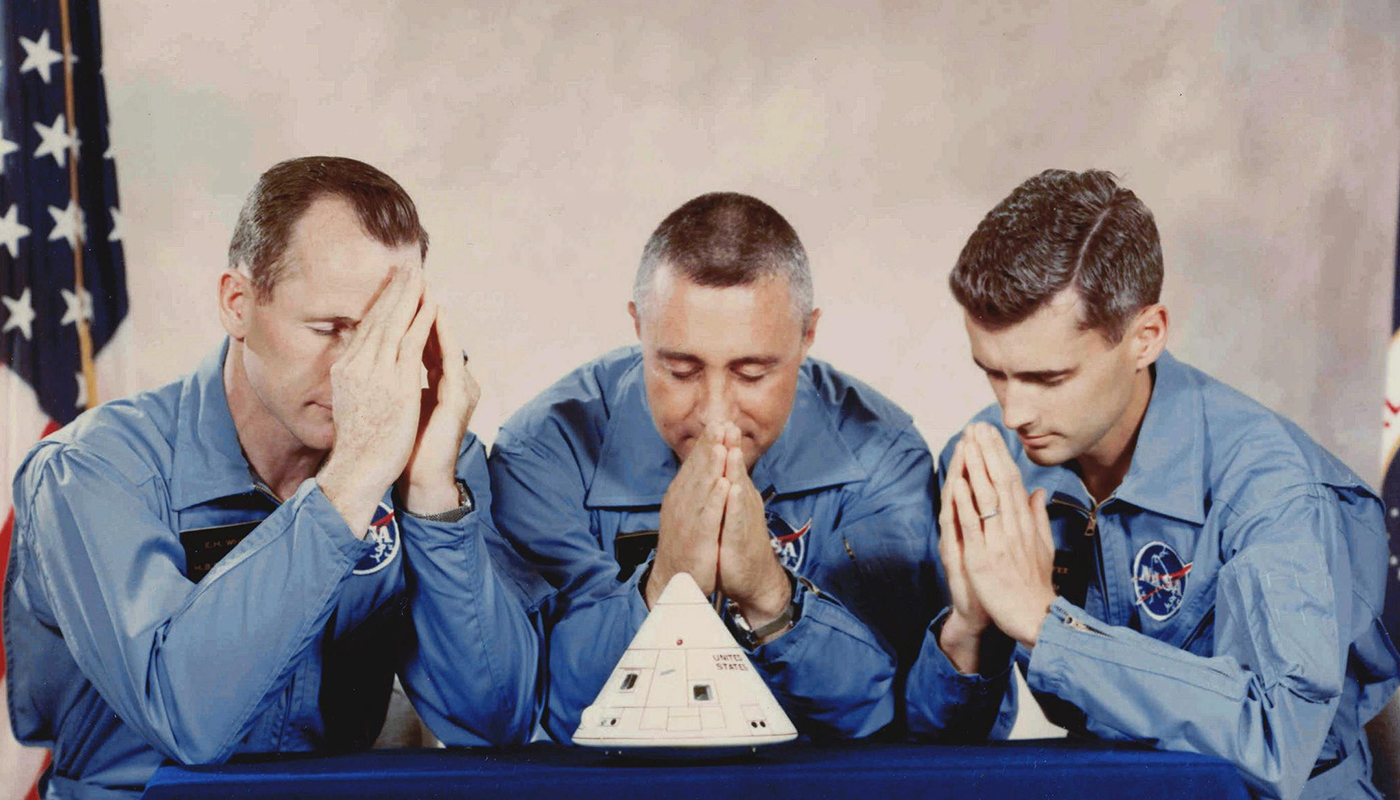 Apollo 1 : Eternal Flame
Produced by: Seventyone Films (Germany)
Directed by: Mark Craig
Logline: Apollo 1 : Eternal Flame is the story of the world's first space tragedy – which took the lives of three exceptional astronauts. It tells of the devastating impact on their families, and the lasting influence the accident has had on all space flights since, as Artemis prepares to return humans to the Moon.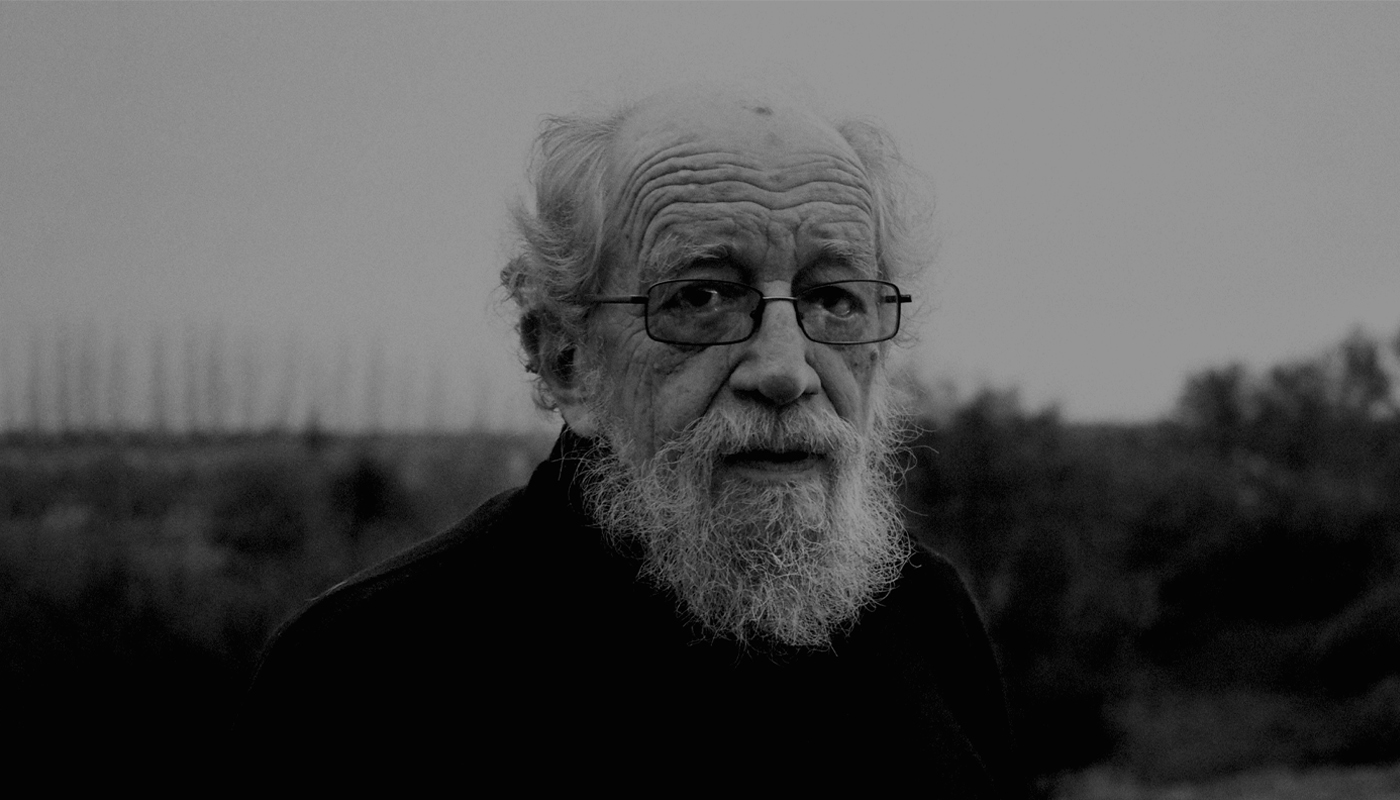 Diary of an Infiltrator
Produced by: Bioesferica Filmes (Chile), Doclab Srl (Italy), Vertice 360 (Spain)
Directed by: Samuel Leòn, Saùl Valverde
Logline: A real spy story that, through unseen papers, photographs and 16mm films, reveals for the first time how a Spanish journalist managed to infiltrate Pinochet's regime with the active support of Italian Director Roberto Rossellini, providing evidences of the concentration camps thus saving many prisoners.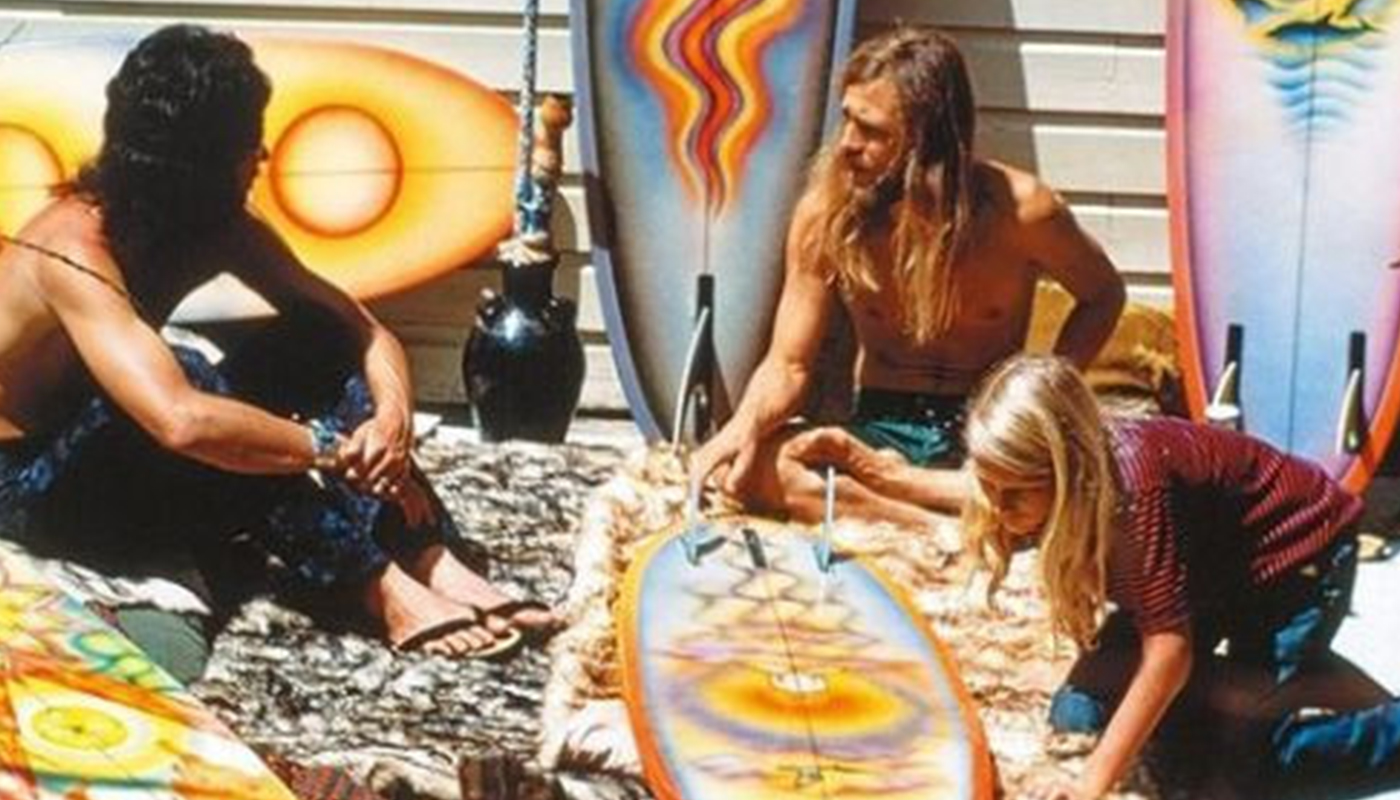 Free to Surf: a Polynesian Revolution
Produced by: YAMI 2 (France)
Directed by: Benjamin Morel
Logline: The 2024 Olympic surf contest will take place in French Polynesia (Tahiti). Based on a Polynesian point of view, the film, like a pop investigation, tells the cultural and political story of surfing. How an ancestral tradition, at first opposed by Westerners, became a worldwide activity.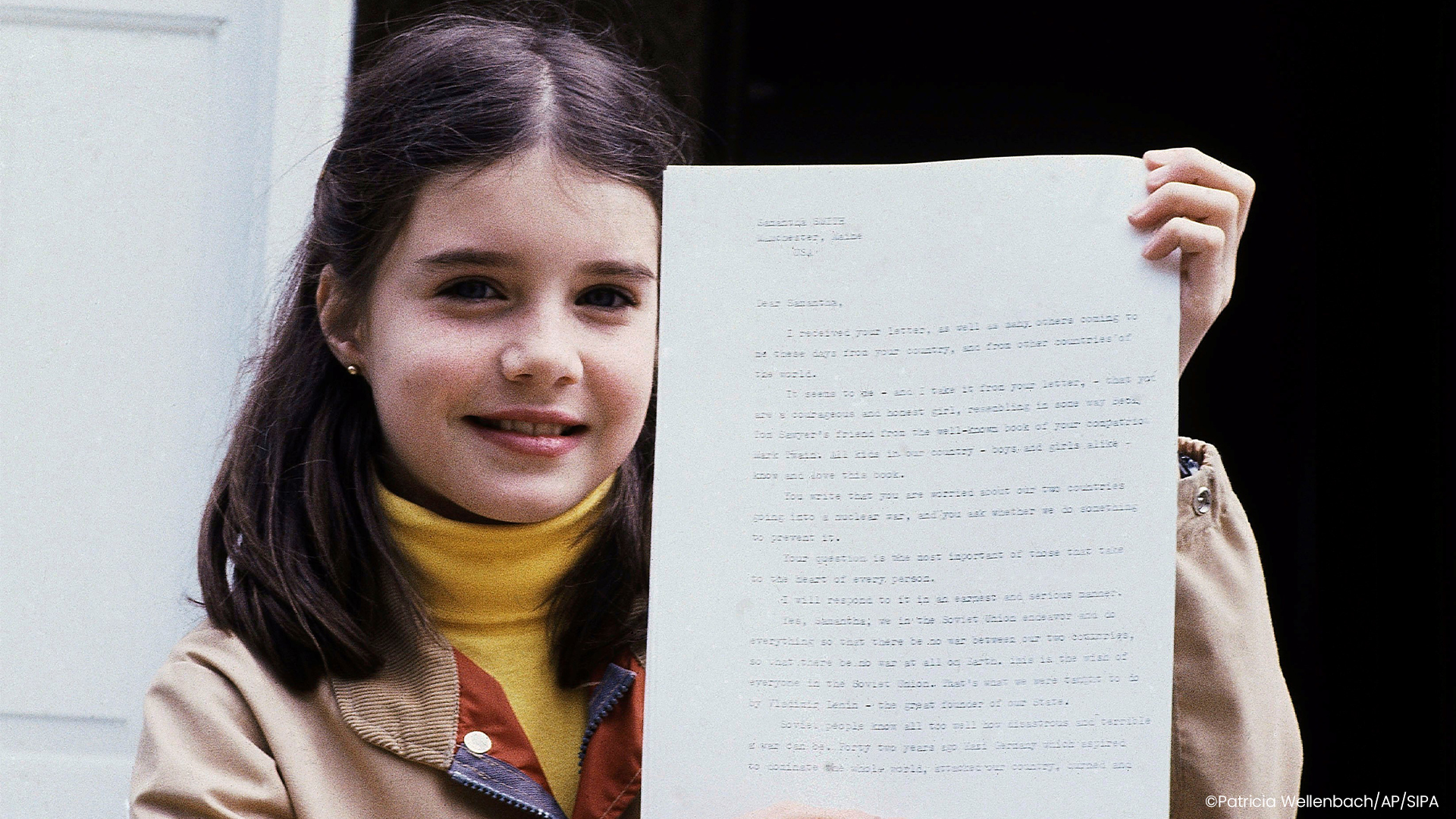 Samantha Smith, The Little girl who believed in peace
Produced by: Bonne Pioche Télévision (France)
Directed by: Yannick Adam de Villiers
Logline: 1982, the Cold War is at its peak. Samantha, a 10-year-old American girl writes a letter to the General Secretary of the Central Committee of the Communist Party of the Soviet Union (CPSU), Yuri Andropov, asking him to stop hostilities with her country. In response, he invited her to visit the USSR.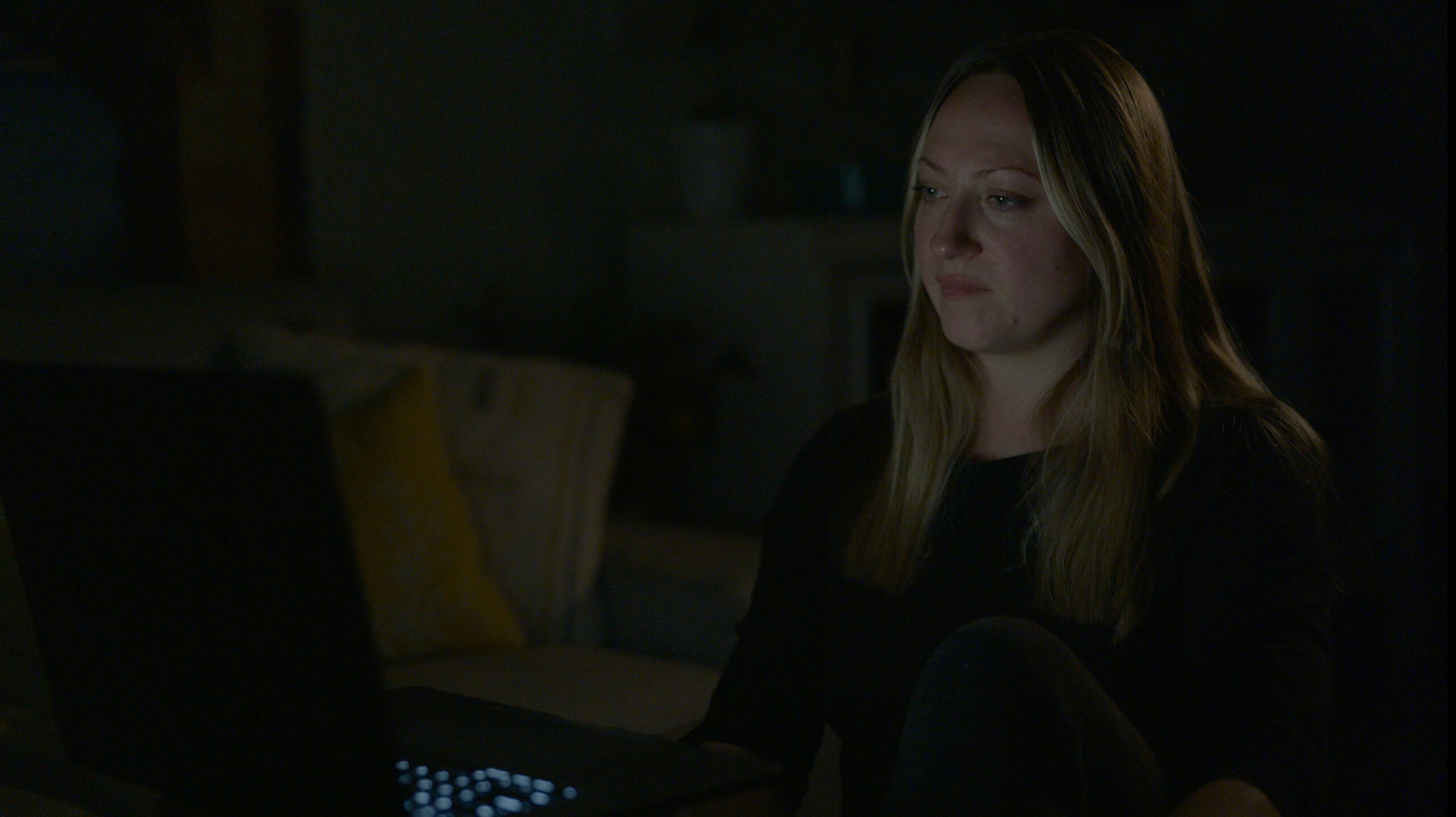 The Srebrenica Tape
Produced by: Docdays Productions GmbH (Germany)
Directed by: Chiara Sambuchi
Logline: In possession of a rare VHS tape shot by her father during the enclave years of Srebrenica, Alisa goes on a journey to uncover the history of her war-torn family, in search of understanding and healing. An intimate search for traces and a journey back to the enclave years of Srebrenica and the massacre of July 1995.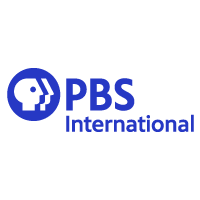 a word from the pitch sponsor
PBS International
"PBS International is proud to return as a sponsor of the History Pitch at Sunny Side of the Doc. Looking at today's global events, it is fair to say that history not only repeats itself, but informs the present and foretells the future. This makes responsible and engaging history programming more essential than ever."
Tom Koch, Vice President, PBS International
arts & culture
arts & culture
jury members:
Philippe U. del Drago (Le FIFA)
Marion Camus-Oberdorfer (ORF)
Silvia De Felice (Rai)
Cash Prize: €3,000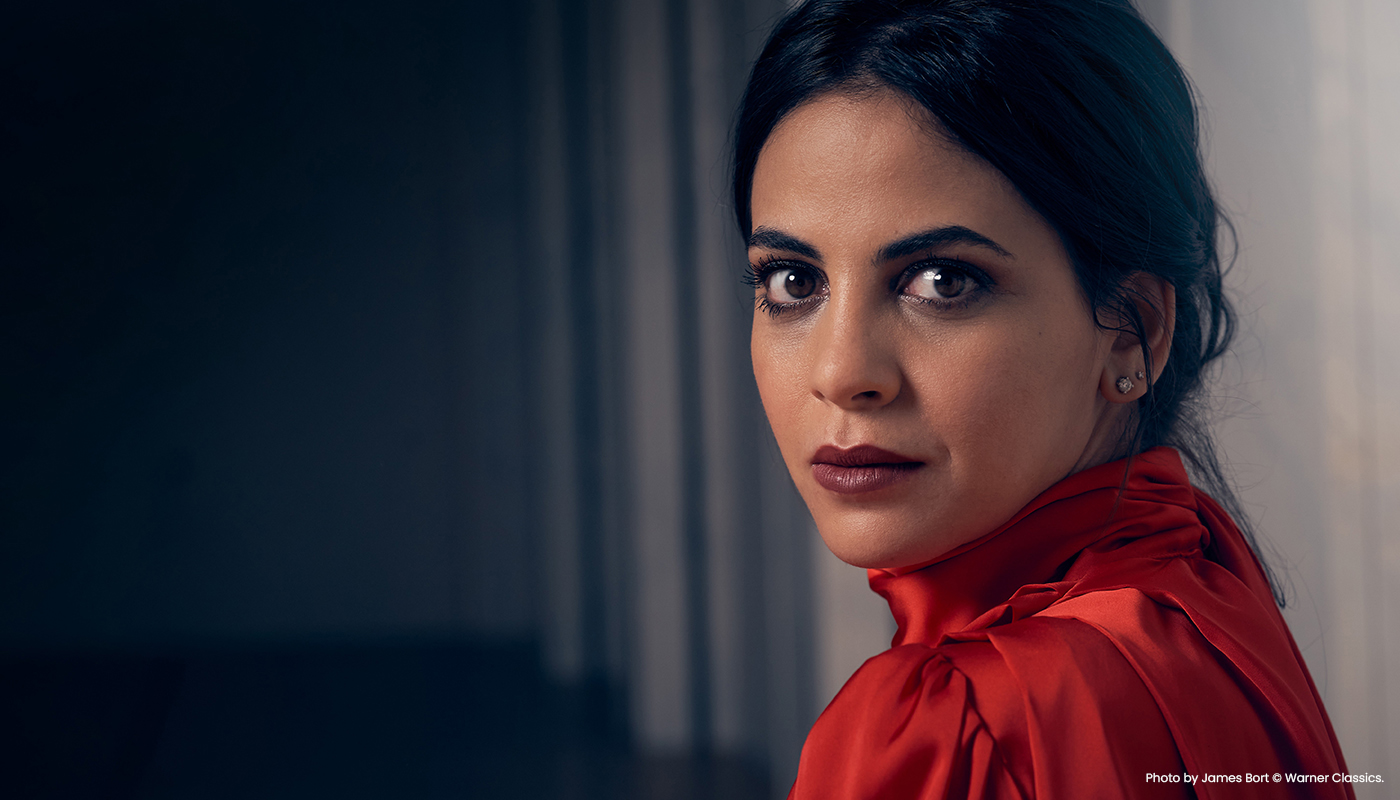 Winner
Fatma Said – Reviving a Forgotten Treasure
Produced by: 3B-Produktion GmbH (Germany)
Directed by: Ralf Pleger
Logline: "Fatma Said – Reviving a Forgotten Treasure" is a colorful, touching, and entertaining documentary and film musical that bridges the cultures of the Middle East and Europe. The film follows acclaimed soprano Fatma Said on her mission to save a treasure of Arab culture that is in danger of disappearing: the astonishing work of Mohamed Abdelwahab.
SPECIAL PRIZE
IMZ Award: 1 Full Festival Pass for Avant-Premiere 2024 and the ability to submit at the Performing Arts pitching session.
Jury's word
« This is a project we want to see on screens because it tells a story that bridges the gap between the past and present, classical and contemporary cultures, and the Arabic and Western worlds. The main character is compelling as she serves as a true ambassador for her generation. The pitch was well-prepared and successfully involved the character in the presentation, showcasing her deep involvement in the entire project. »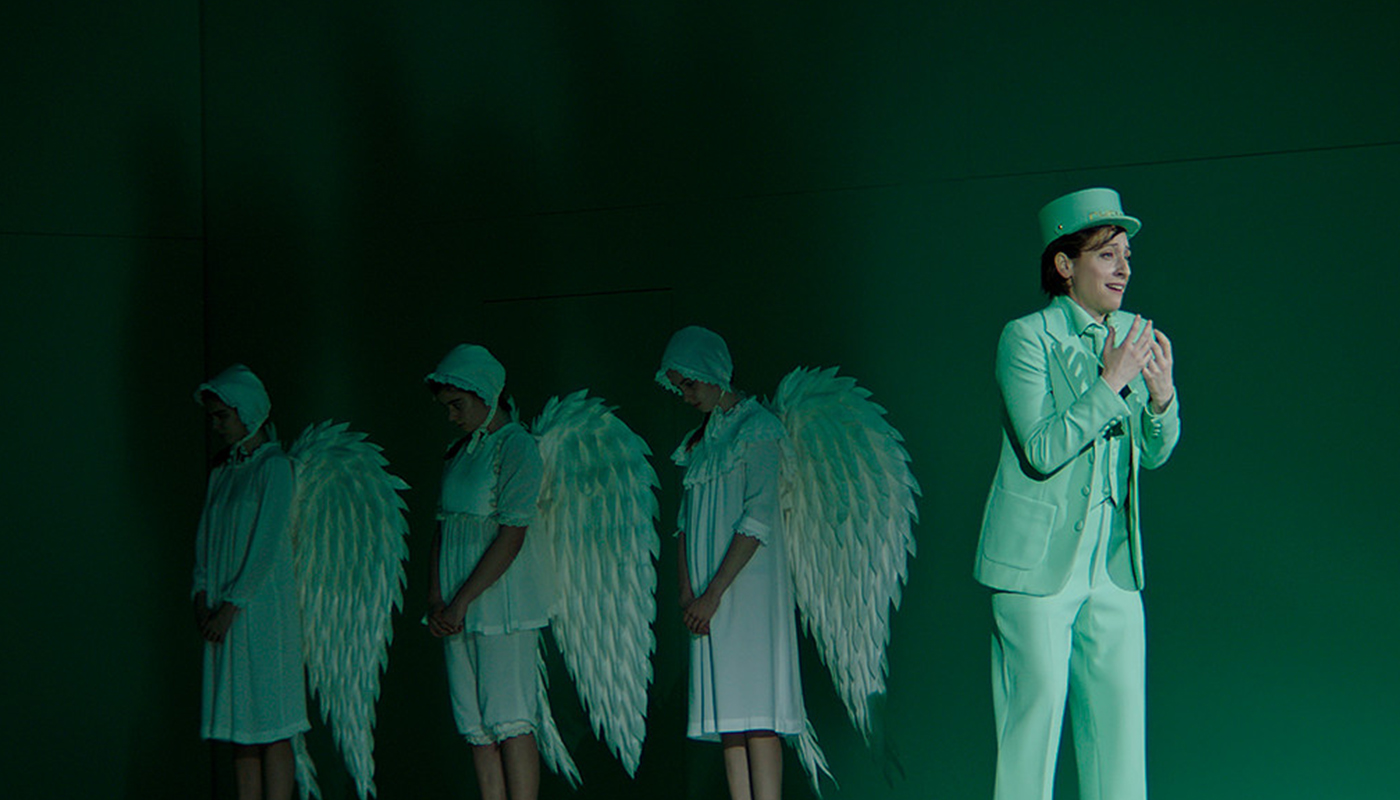 Alexina B.
Produced by: Digital Films (Spain)
Directed by: Alexis Borràs
Logline: A documentary about the creative process of the new opera by the composer Raquel García-Tomás (1984), Spanish National Music Prize 2020, from the moment she decides to rescue Alexina Barbin's story, one of the first intersex people to be recognized as it in nineteenth-century France, until its première at the Gran Teatre del Liceu.
SPECIAL PRIZE
IMZ Award: 1 Day Pass for Avant Premiere 2024.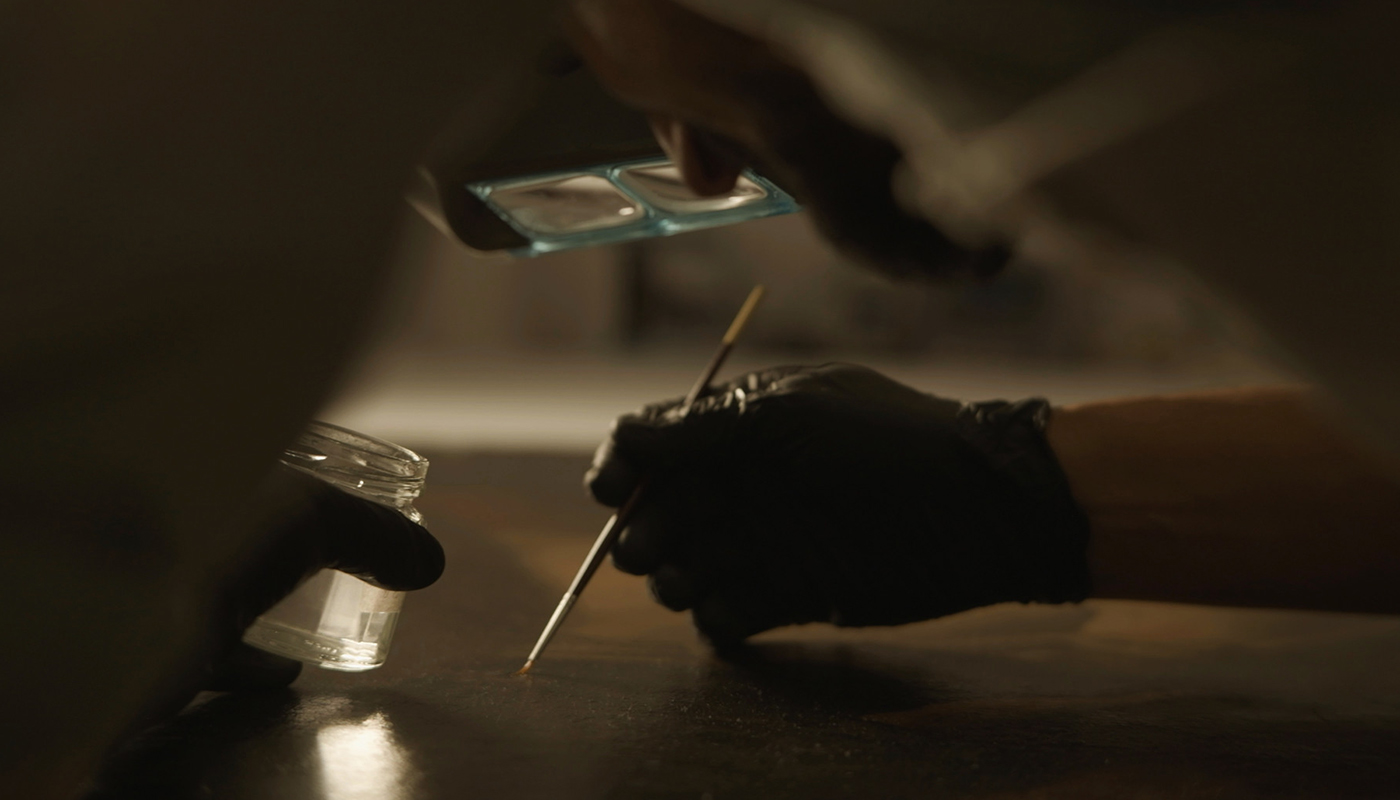 The Sleeper
Produced by: Morena films (Spain)
Directed by: Longoria Alvaro
Logline: A thrilling journey into the unknown and shadowy world of sleeper artwork hunters.
SPECIAL PRIZE
IMZ Award: 1 Day Pass for Avant Premiere 2024.
Doc Edge: two Doc Edge All Access Passes to Doc Edge 2024 and the opportunity to pitch.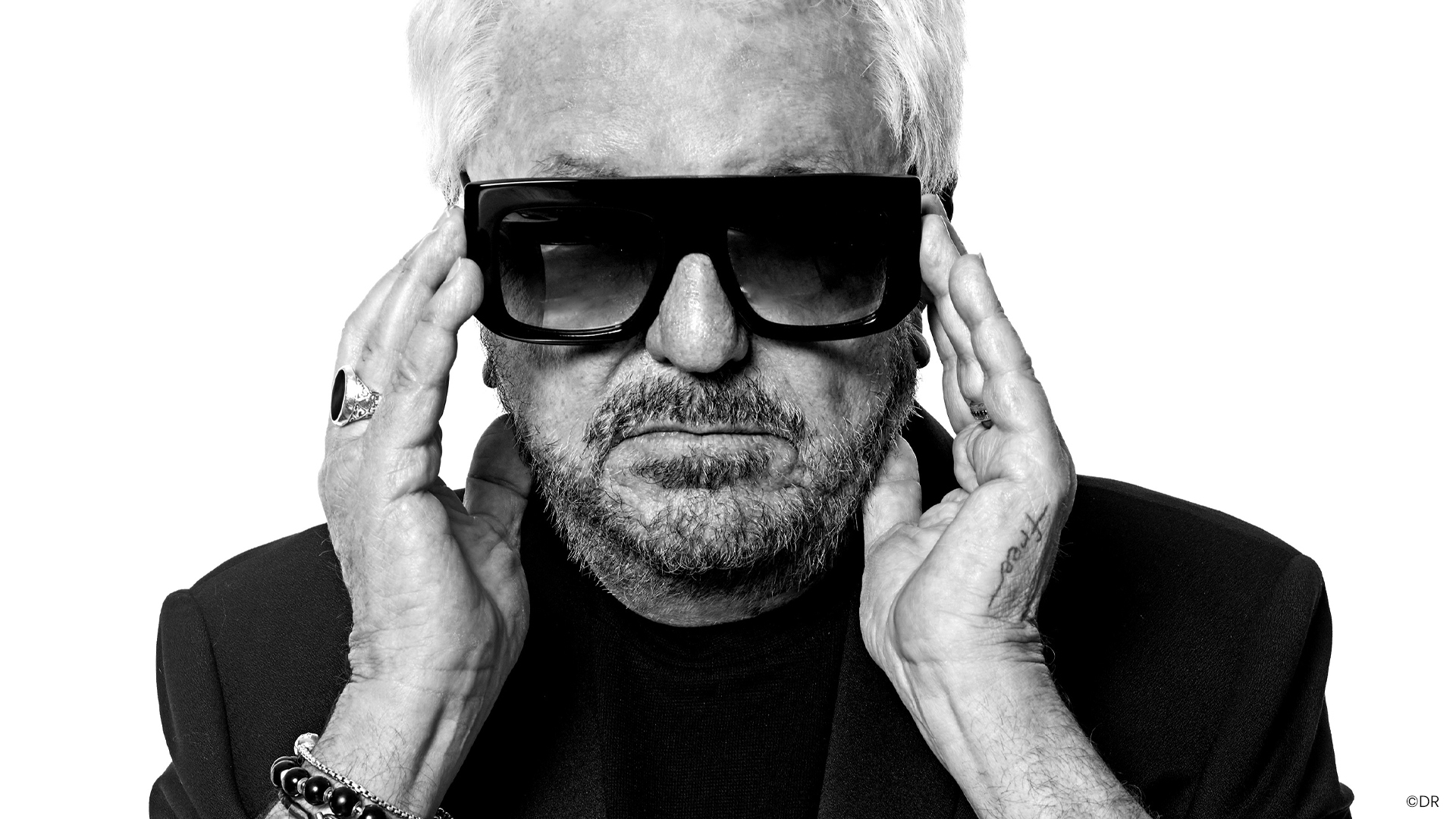 Cerrone – Disco Paradise
Produced by: Bonne Pioche Télévision (France)
Directed by: Olivier Lemaire
Logline: "Right time, right place" is his motto. Just like his long and crazy life. Almost fifty years of career, more than thirty million albums sold, many collaborations with iconic artists. He earned respect from the young rap and electro generation, that already started sampling him. Cerrone is still running.
SPECIAL PRIZE
IMZ Award: 1 Day Pass for Avant Premiere 2024.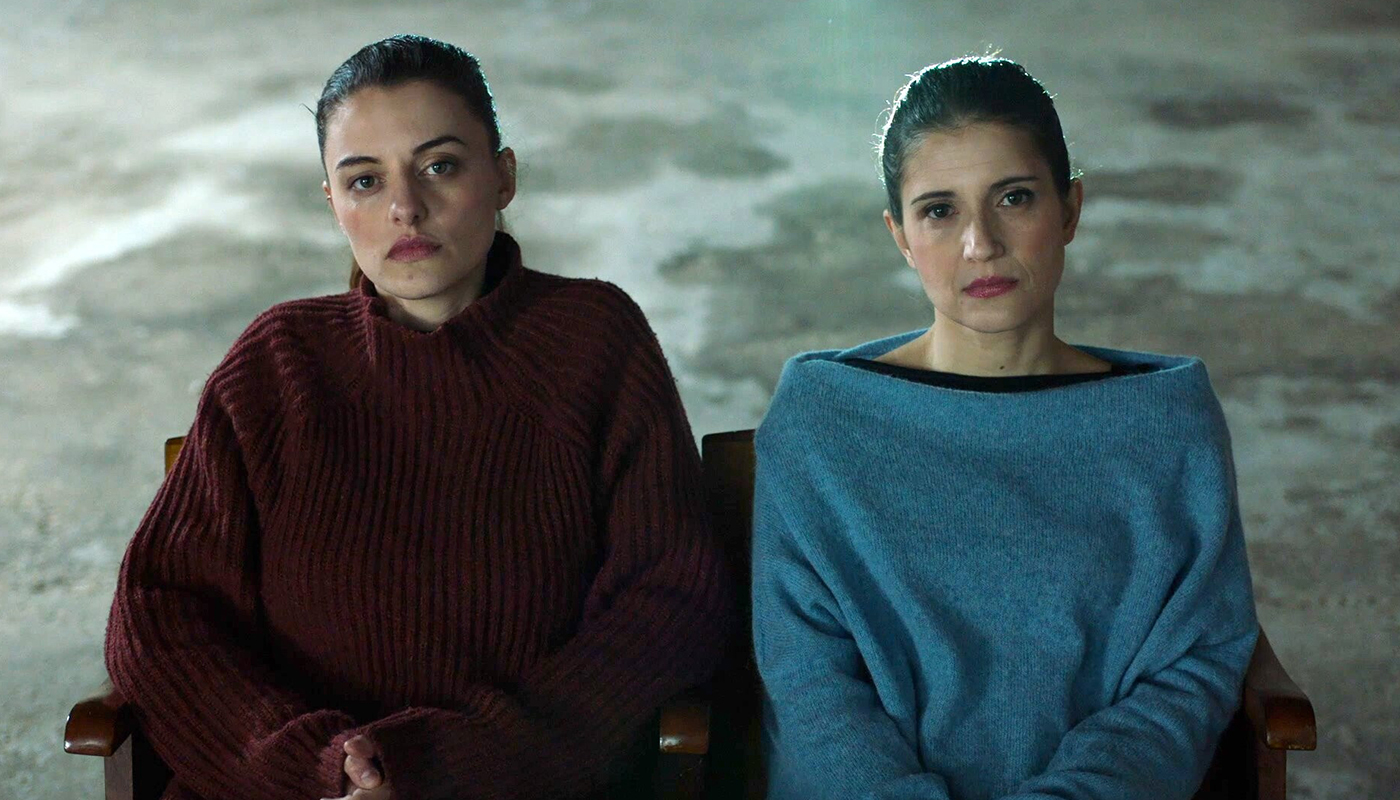 Shakespeare's Folio
Produced by: Kublai Film (Italy)
Directed by: Raffaella Rivi
Logline: The only all-female Shakespearian group in Italy confronts "Othello". Preparing the play raises many questions on how to deal with racism, jealousy, gender, power and fake news issues. How will they deal with the hot topics arising?
SPECIAL PRIZE
IMZ Award: 1 Day Pass for Avant Premiere 2024.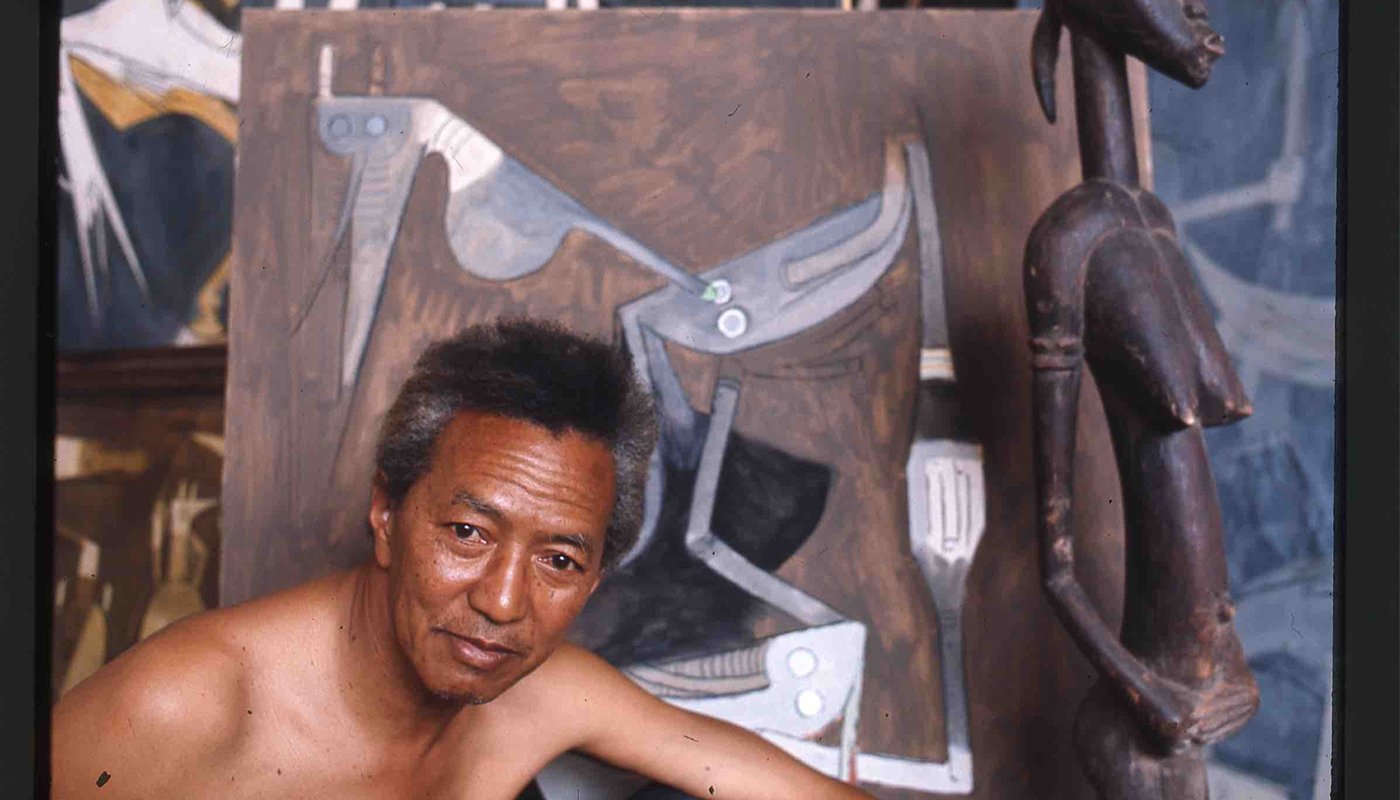 Wifredo Lam : The Eternal Exile
Produced by: Mar Vivo Films (Hong-Kong – China)
Directed by: Jean-Luc Bonefacino
Logline: The life and art of the eternally exiled Afro-Cuban Chinese painter Wifredo Lam.
SPECIAL PRIZE
IMZ Award: 1 Day Pass for Avant Premiere 2024.
Doc Edge: All Access passes
impact campaigns
impact campaigns
jury members:
Nadja Houben (Human Rights in the Picture)
Ana Castañosa (FIFDH)
Teri Calder (ABC Australia)
Cash Prize: €2,000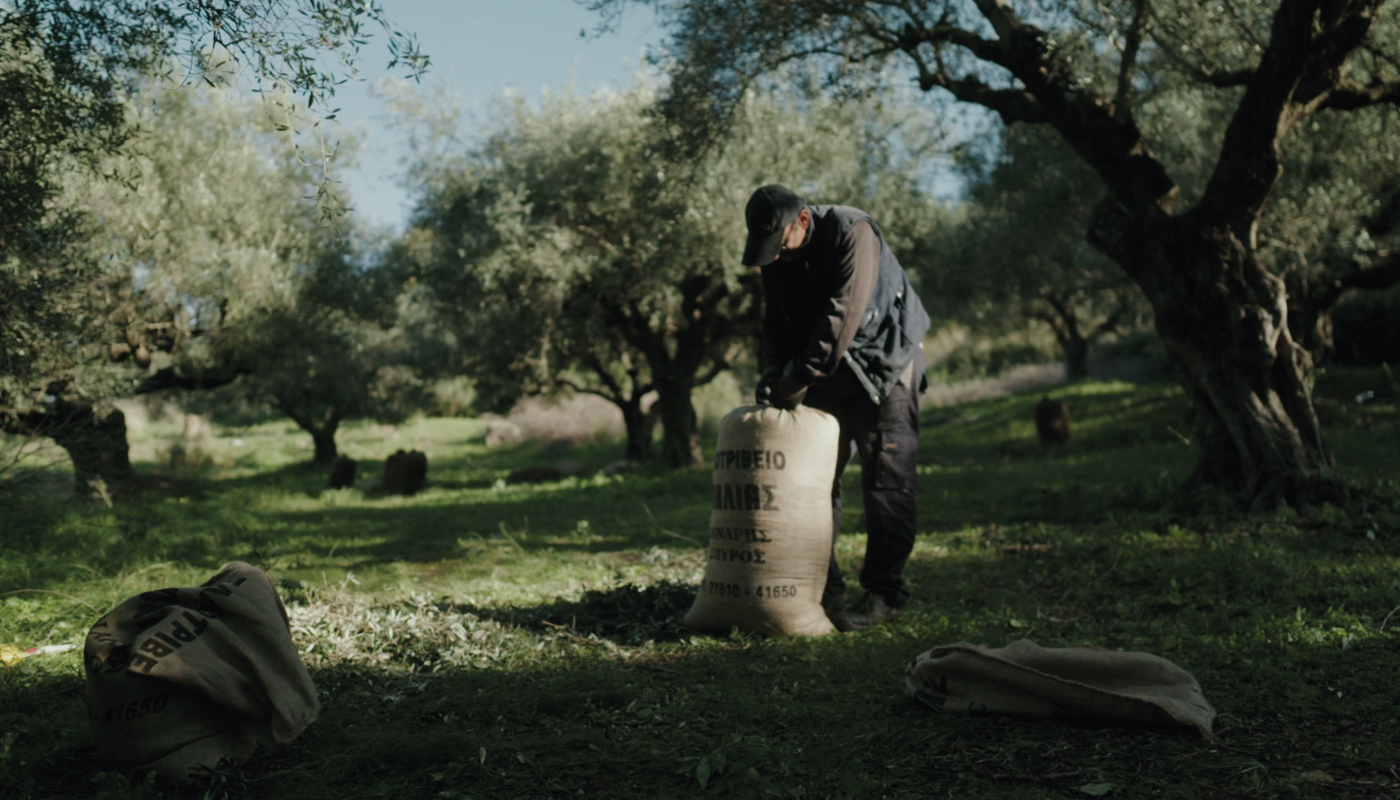 Produced by: Berlin Producers Media GmbH (Germany)
Directed by: Elke Sasse
Logline: We want cheap fruit and veg, all year. No problem. The Pickers deliver, but they are paying the price for us: Exploited migrants harvest our tomatoes, strawberries, carrots and other fruit and vegetables in Greece, Spain, Italy, Germany, or Portugal.
Our impact campaign raises awareness among consumers about their personal "slaves" on the fields.
Jury's word
"Because of the global and timely relevance of the topic the film presents, because of the wide range of allies and partners the campaing may have; and because of the potential it has for impact actions at the community, corporate, institutional and government level, we would like to give this award to the film project "The Pickers", directed by Elke Sasse and produced by Kristian Kaelher."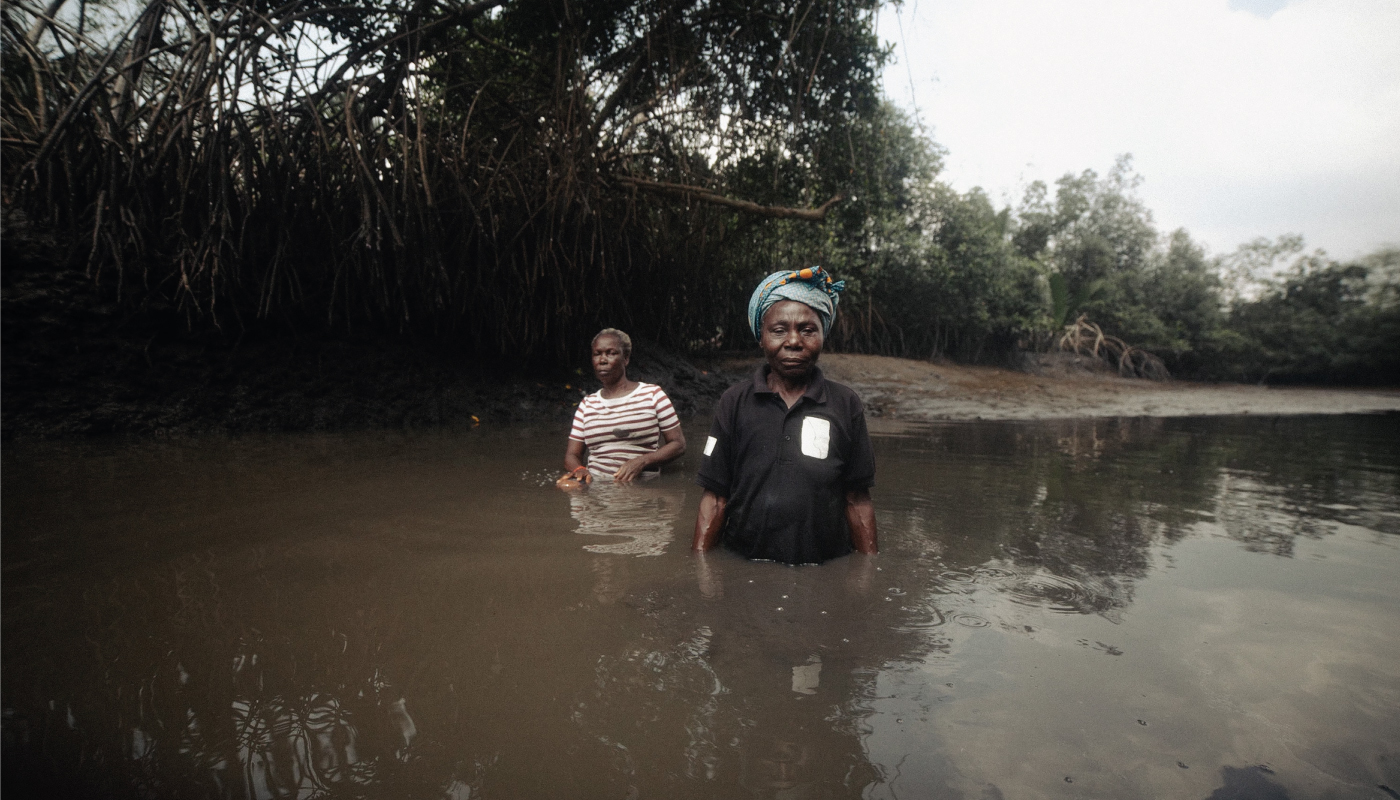 Pülö; Bloodstream of the Kirike
Produced by: Imbuu Media Limited (Nigeria)
Directed by: Christina Ifubaraboye
Logline: Pülö means blood and oil. Oil is the blood of Kirike, it keeps the people going. Blood is the stream of life, what happens when this stream is poisoned? The lives of the Kirike people, who rely on the island's water, are under threat.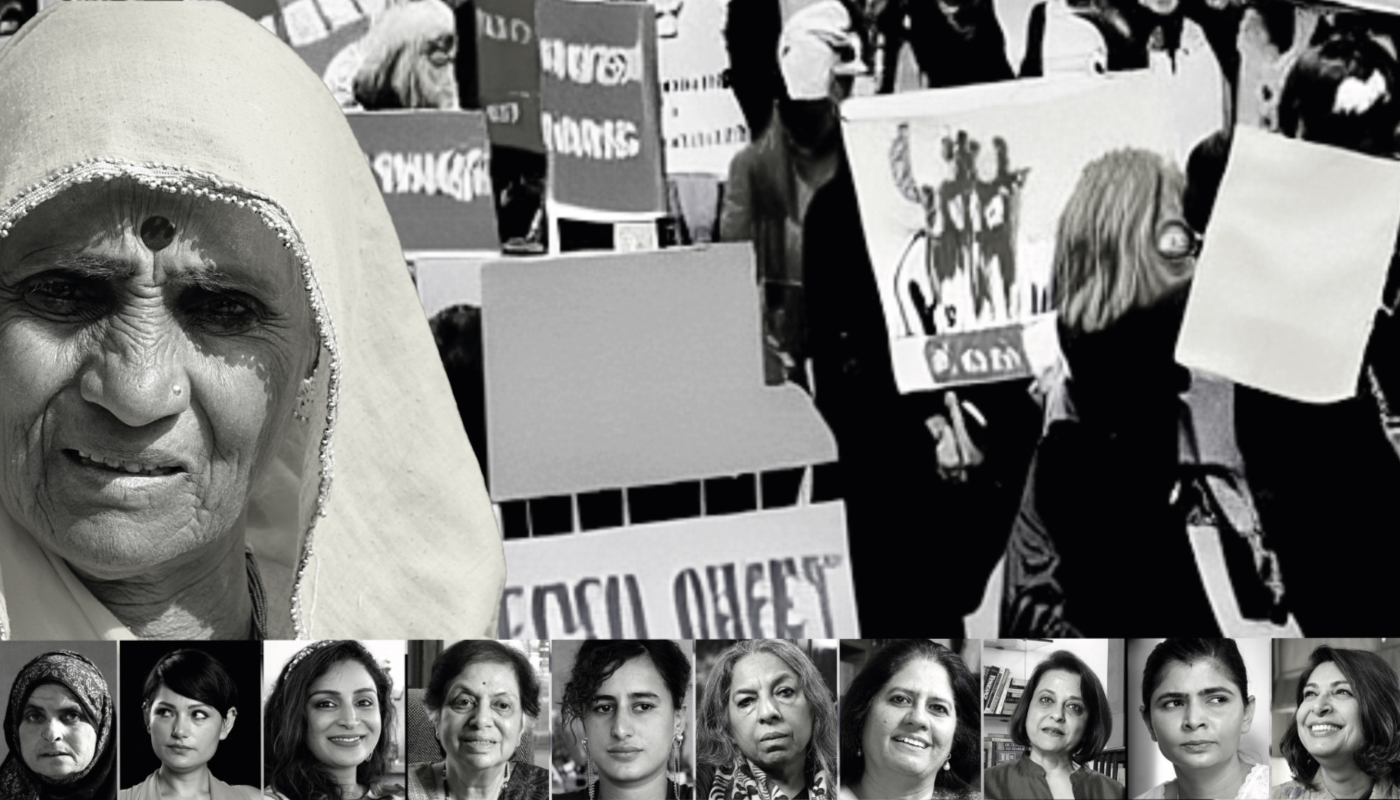 #SHOUT
Produced by: One Life Studios Pvt. Ltd. (India)
Directed by: Vinta Nanda 
Logline: The 95-minute film SHOUT captures a momentous fragment of feminist Indian history in context to the discourse on Gender inequality in its continuum, and provides a window for the audiences to view the significance of the women's movements in India over the years.
SPECIAL PRIZE
Movies That Matter Award: 2 free accreditations for Movies That Matter 2024.
DocEdge: two Doc Edge All Access Passes to Doc Edge 2024 and the opportunity to pitch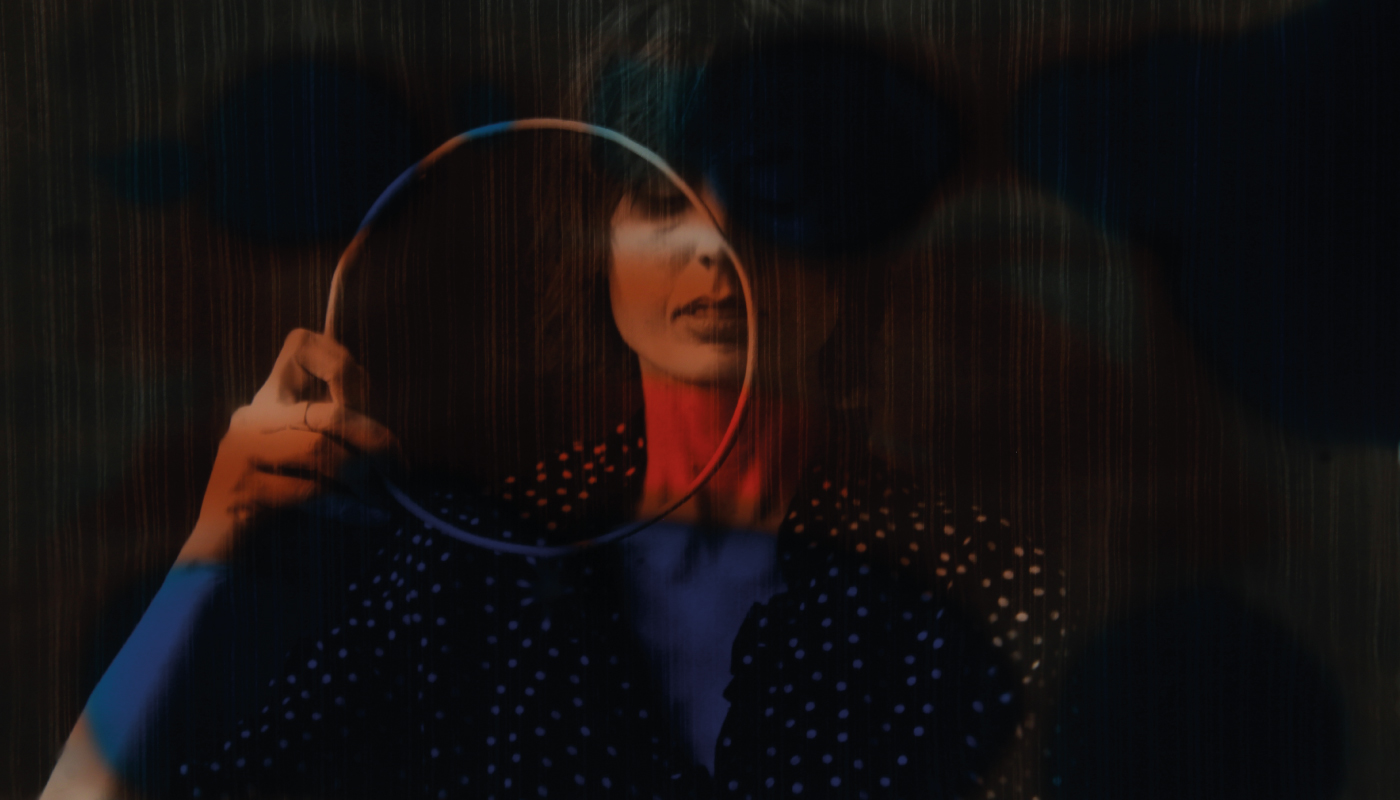 Marion and the River
Produced by: Bachibouzouk et Les Poissons Volants (France)
Directed by: Laetitita Moreau, Marion Sellenet
Logline: Marion suffers from a rare known genetic myopathy, which no cure. But Marion refuses a binary vision of the world divided between the sick and non-sick people. This movie is a deconstructive work of those clichés, of that boundary that does not make any sense to her. Being alive among the living, that's all.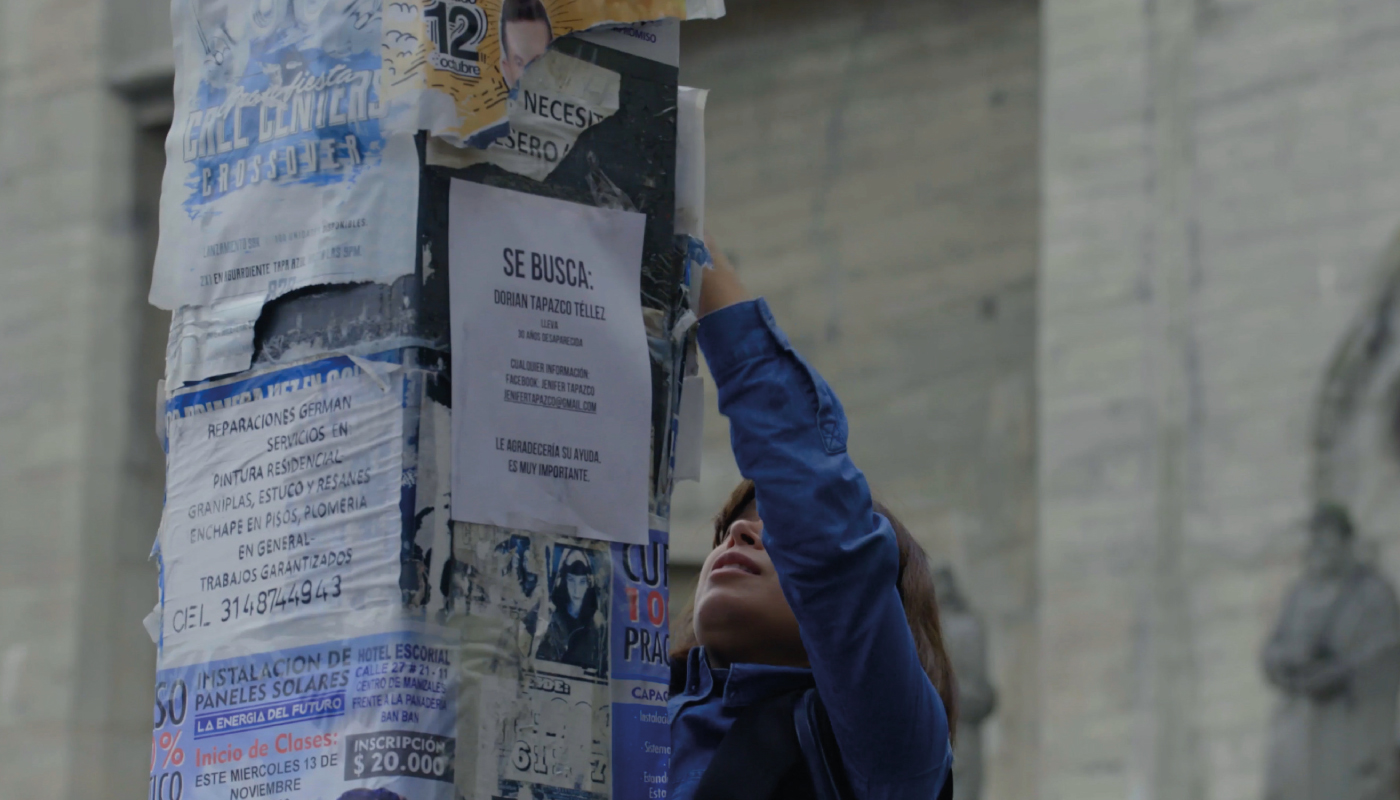 The Daughter of the Volcano
Produced by: Auna Producciones S.L. (Spain)
Directed by: Jenifer de la Rosa
Logline: Jenifer was one week old when the tragedy of the Nevado del Ruiz volcano in Colombia occurred, prompting her adoption in Spain.
Thirty years later, she returns to her home country determined to find her biological mother.
SPECIAL PRIZE
Impact Social Club's "Impact Ignition Prize": An exclusive mentorship with a seasoned strategist, focusing on refining campaigns, crafting creative actions, engaging key audiences, and fostering bold partnerships for maximizing the project's potential.
6hrs of consultancy and mentoring
Value: €1500

a word from the pitch sponsor
WaterBear Network
"WaterBear is delighted to be working with Sunny Side of the Doc for another year. We are committed to driving impact through storytelling and share a common mission of encouraging international co-production and supporting emerging talent from less-represented areas of the world to tell their stories."
jury members:
Judy Rymer (Rymer Childs)
Ann Shin (Fathom Film)
Mohamed ElMongy (Al Jazeera)
Cash Prize: €2,000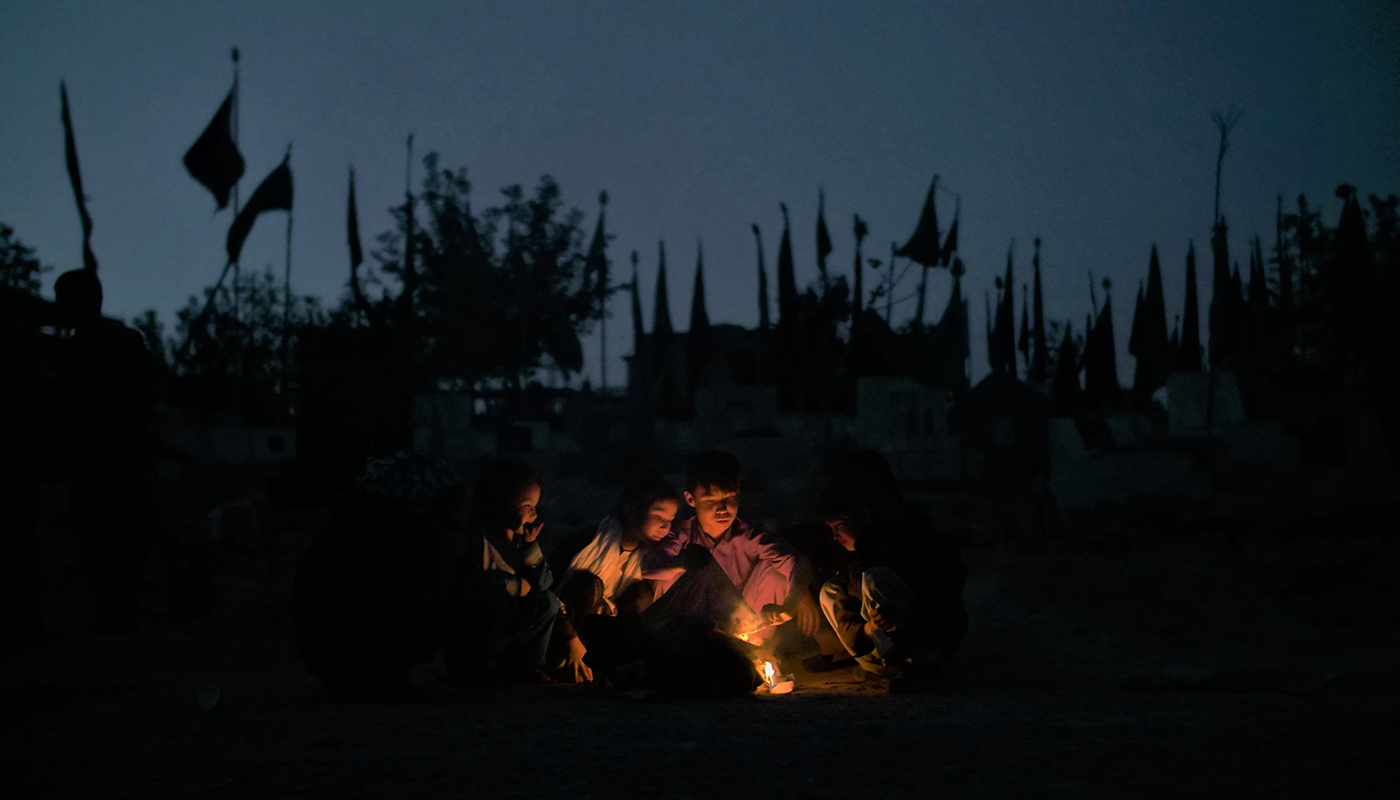 Winner
Life in the Shadows
Produced by: Kamay Film (Afghanistan)
Directed by: K.D.
Logline: Years after his classmates were massacred at his school in Pakistan, K.D. records the lives of Machid, who attends the same school, and Khatima, who works in the cemetery where the dead students are buried.
SPECIAL PRIZE
Pitch the Doc Prize: Mentoring services held by an expert associated with Pitch the Doc within the next 6 months.
Jury's word
"This project successfully highlights the significance of portraying the narratives of marginalized individuals who are often unheard in society."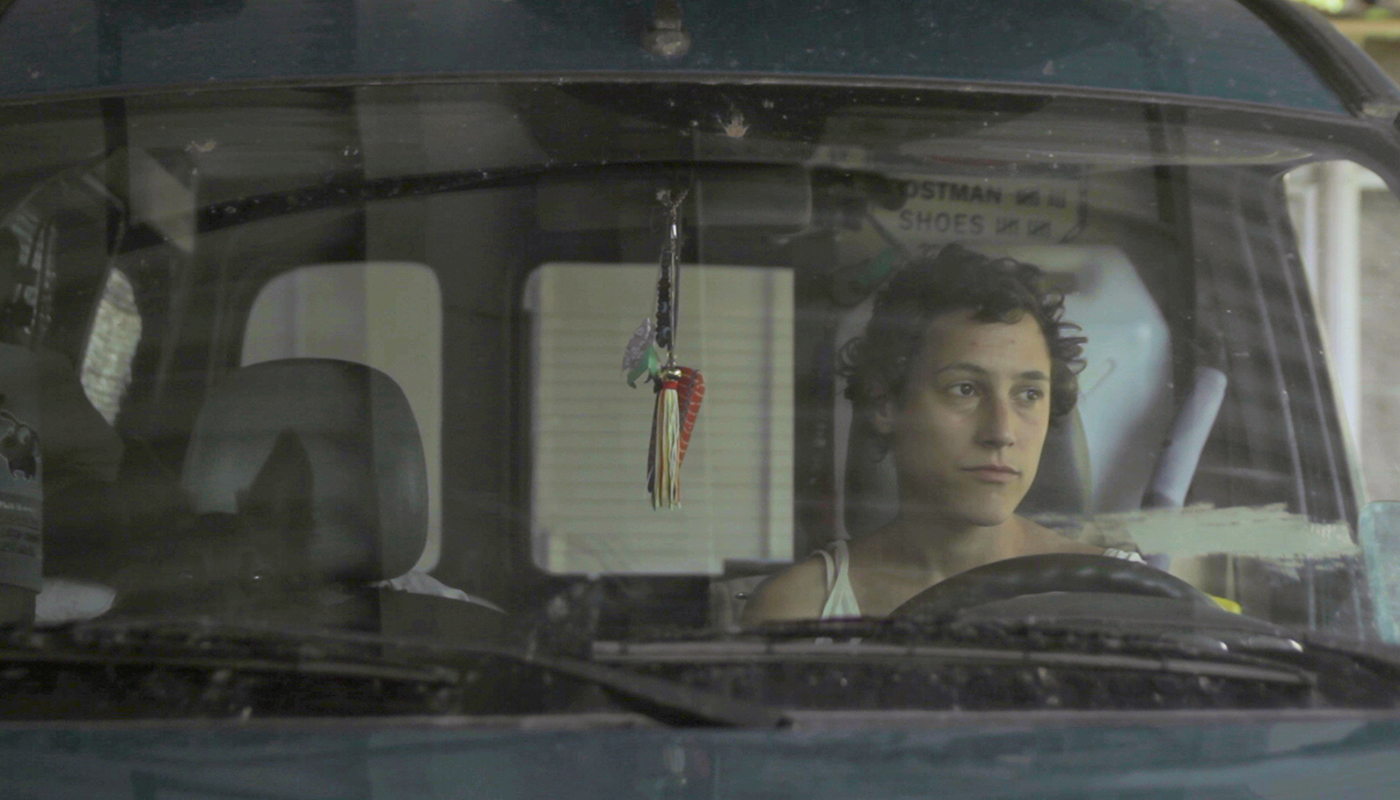 Framing Her
Produced by: We Have a Plan (Sweden)
Directed by: Coco Wouters
Logline: Leaving a difficult past behind, a young filmmaker embarks on a three year long journey looking for mentors and guiding stars. With her camera she captures life-changing encounters with female filmmakers spanning five countries. But, will Coco's roots hold her back, or will she manage to set herself free?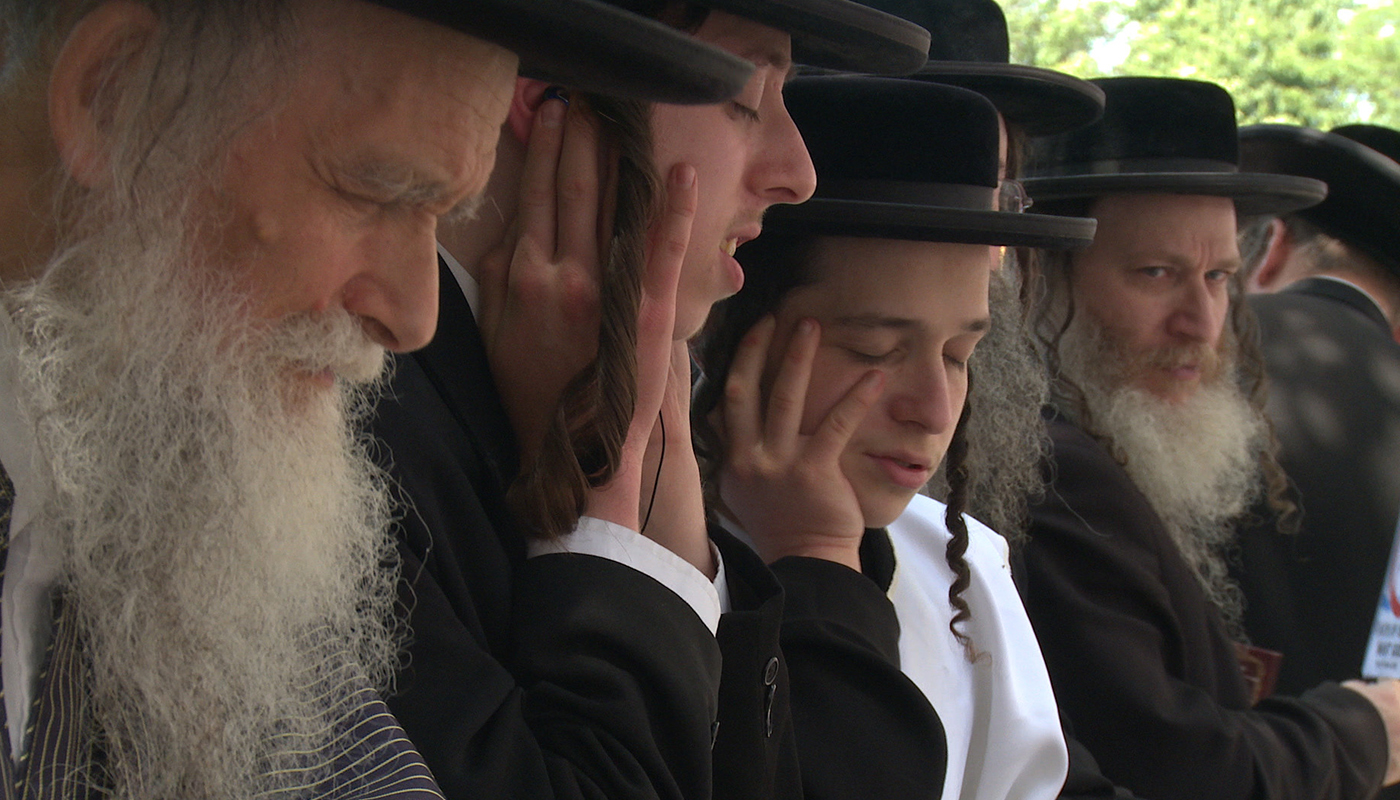 The Rabbis' Intifada
Produced by: Gefilte Fish Films (United States)
Directed by: Heather Tenzer
Logline: An American Jewish progressive follows 4 rabbis from New York & Jerusalem as they speak out in cities around the world in support of Palestinian liberation. She attempts to share their story with her former religious community. But will anyone listen? A Jewish uprising against Israeli apartheid, it's filmed in 9 countries.
SPECIAL PRIZE
Aljazeera Documentary & Ajb Doc Award: One accreditation to AJB DOC Film Festival to be held in Sarajevo from September 8 to 12, 2023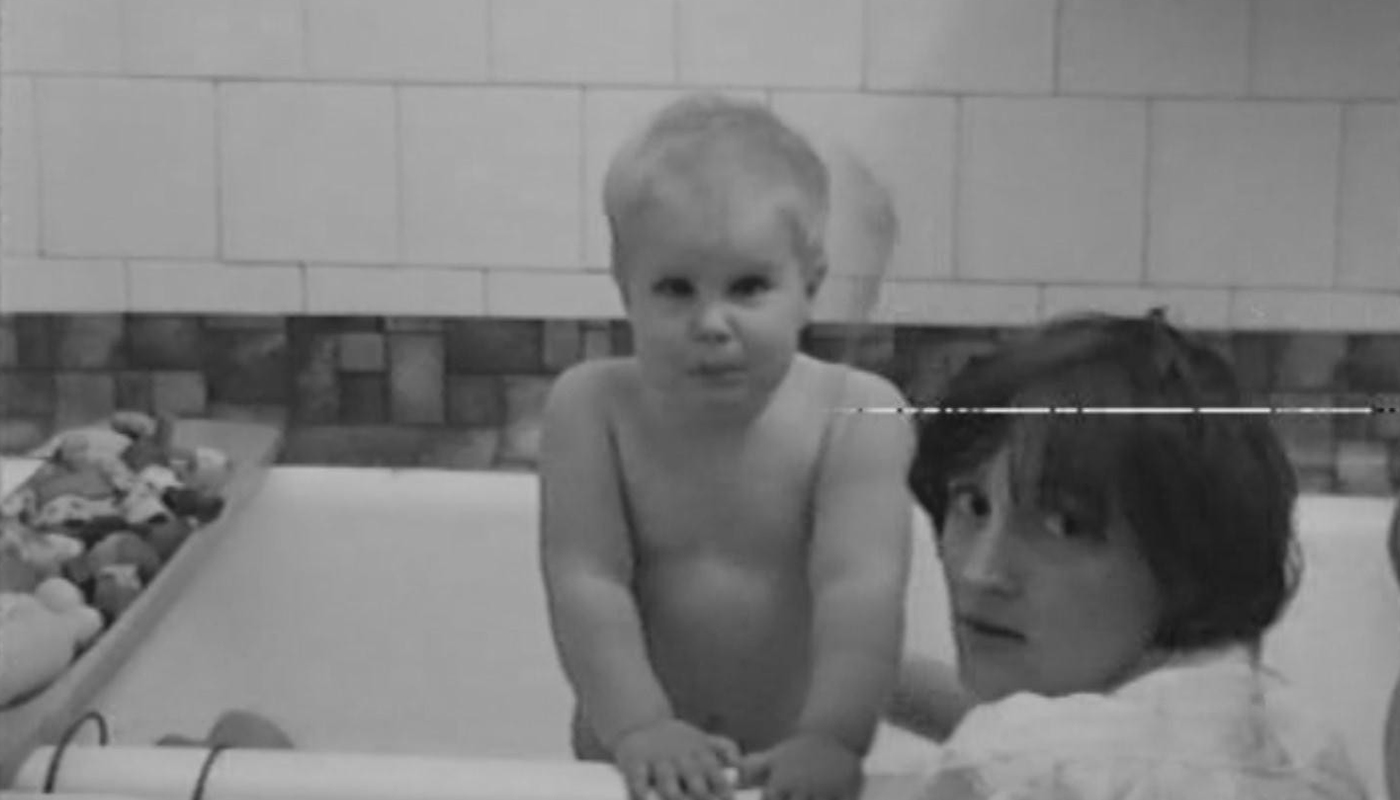 Don't worry Sari!
Produced by: Campfilm (Hungary)
Directed by: Sari Haragonics
Logline: To what extent are we responsible for the ones we love?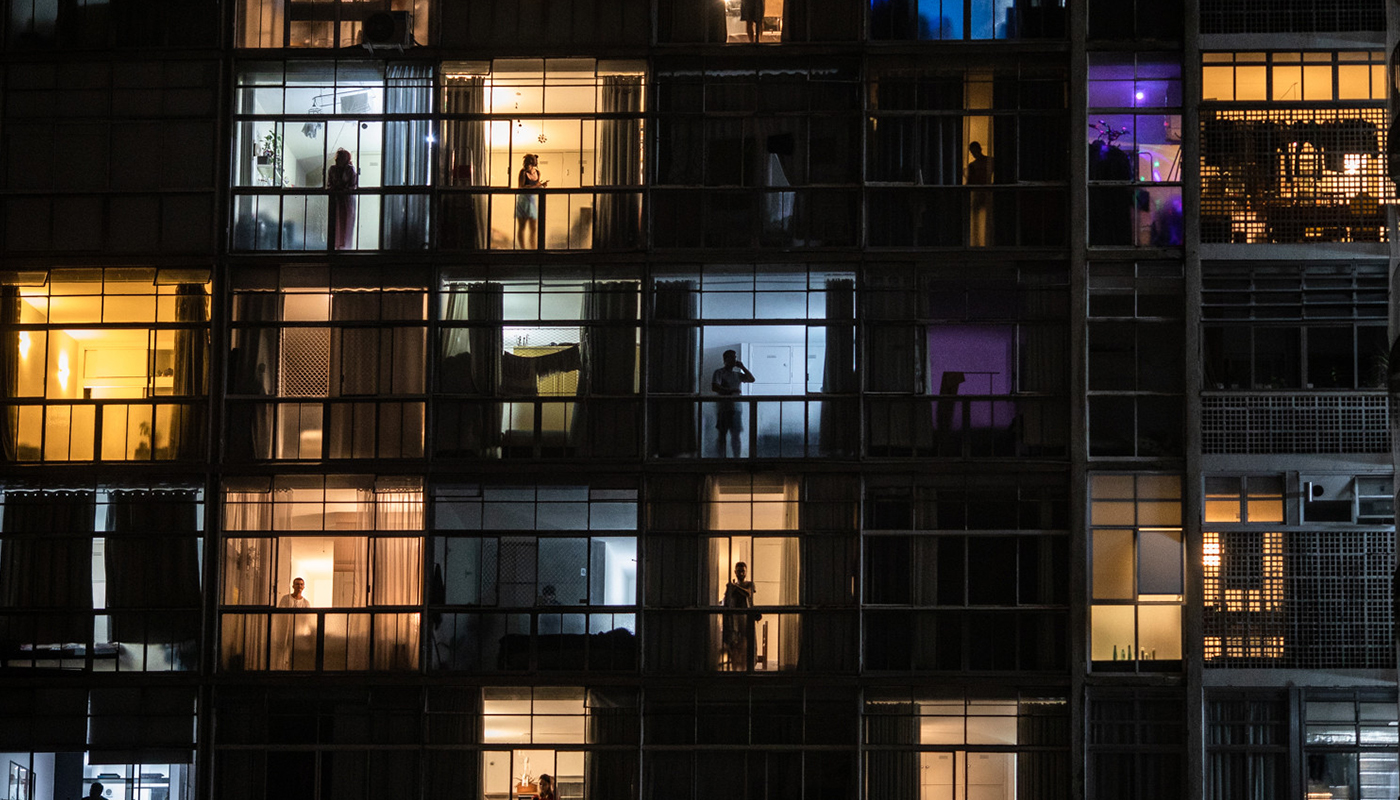 Copan
Produced by: MVM Movimentos & Culturais (Brazil)
Directed by: Carine Wallauer
Logline: Copan is a microcosm of everything Brazil stands for: the good, the bad and the ugly. This portrait of the largest residential building in Latin America and its inhabitants shines a light on a country being torn apart by corruption, populism, polarized politics and a collapsing democracy.
SPECIAL PRIZE
AIDC Award: 2 complimentary All Access Passes to attend AIDC in March 2024 in Melbourne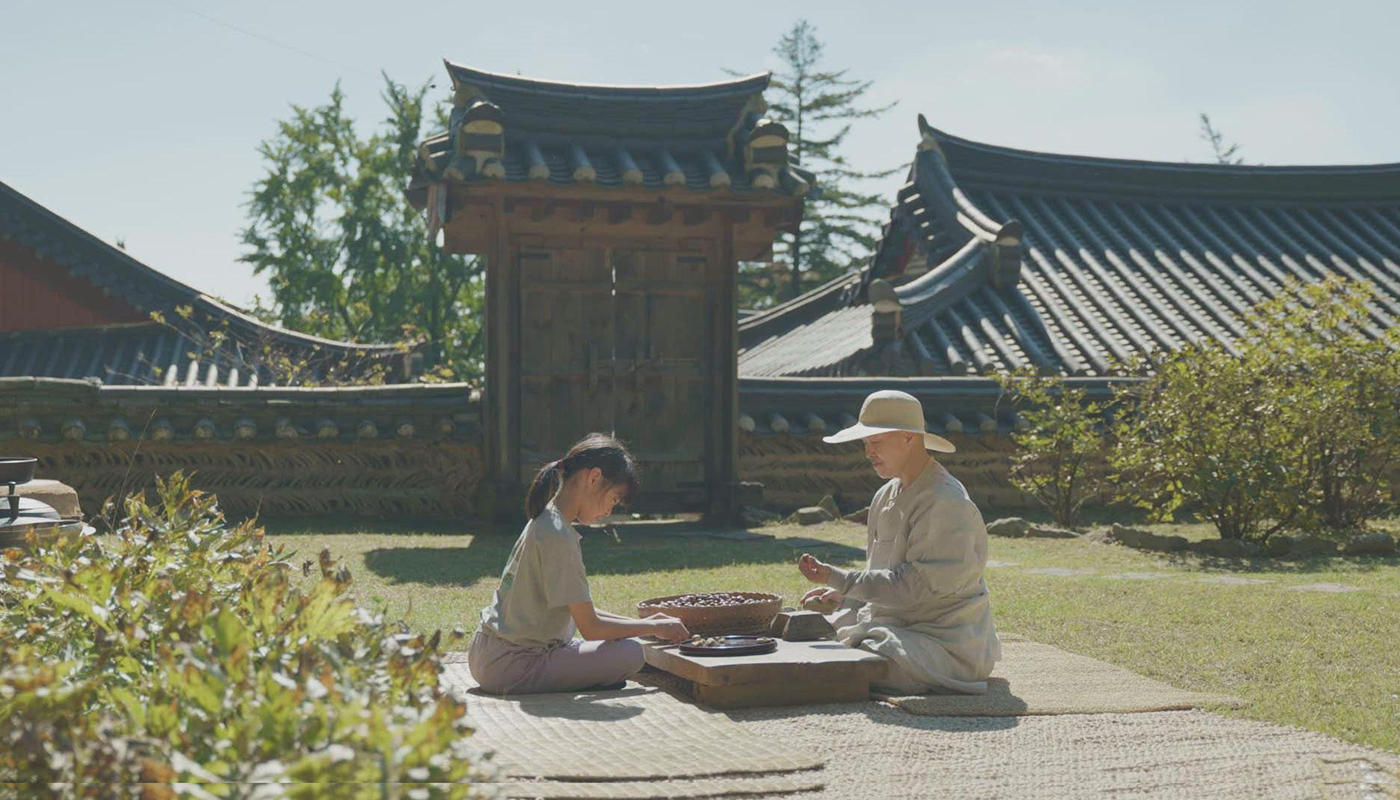 Forest Hana
Produced by: Water in a Glass (South Korea)
Directed by: Junsung Kim
Logline: As wildfires ravage the forest surrounding a centuries-old Buddhist temple, the master of temple food seeks to impart her philosophy of meditative, vegan cooking to young nuns and children. Having overcome her own illness through the practice of temple food, she faces the new challenge of passing down the legacy of temple food amid climate crises.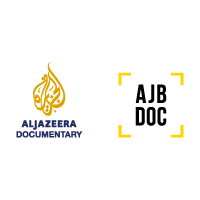 a word from the pitch sponsor
Al Jazeera Documentary Channel & AJB DOC Film Festival
"AJB DOC Film Festival & Al Jazeera Documentary Channel are devoted to finding and presenting new documentary voices to the world. Long-term partnership with Sunny side of the Doc is helping us be on the right path. Many great projects can be found there, and we are proud to be sponsors of the New voices pitch."
Adel Ksiksi, manager of programming · Aljazeera Documentary Channel